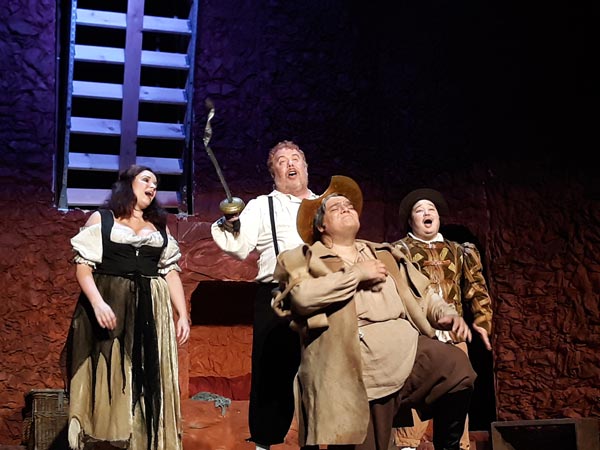 (EAST BRUNSWICK, NJ) -- Man of La Mancha, a musical by Dale Wasserman, Mitch Leigh, and Joe Darion, directed by Letitia D. Townes opens at Playhouse 22 in East Brunswick on Friday, June 14 and runs weekends through June 30th. Inspired by Miguel de Cervantes' seventeenth-century masterpiece Don Quixote, Man of La Mancha is one of the most successful musicals in Broadway history. The celebrated score includes "The Impossible Dream," "I, Don Quixote," "Dulcinea," "I Really Like Him," "Little Bird," and "To Each His Dulcinea."
Performances will be Friday and Saturday evenings at 8:00pm and Sunday matinees at 3:00pm starting June 14 and running through the 30th.  There will be a matinee performance on Saturday, June 29 at 3:00pm.  Certain performances are already sold out.
Tickets are $22/adults and $20/seniors and students, and can be purchased online at Playhouse22.org; calling the Box Office at (732) 254-3939; or at the door on the day of the performance. 
Man Of La Mancha's original 1965 Broadway production ran for 2,328 performances and won five Tony Awards, including Best Musical. The musical has been revived four times on Broadway.
Playhouse 22 is conveniently located at the East Brunswick Community Arts Center, 721 Cranbury Road, East Brunswick, New Jersey.
---