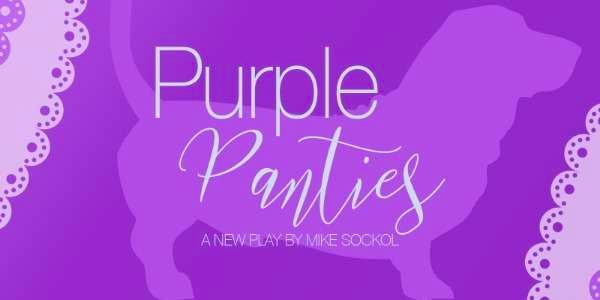 (HOLMDEL, NJ) -- The Holmdel Theatre Company presents a reading of Purple Panties by Mike Sokol on Monday, June 3rd at 7:00pm. In the play, three friends celebrate a birthday darkened by the fear of death—a dog under the knife, a troubling medical prognosis, and the final embers of a secret affair. Anna, Dmitri, and Katia are not admirable people, but they are real ones, filled with faults and emotions that we see in others and hope we don't see in ourselves.
The reading will be directed by Peter Reimann and stars Dawn Lanoue as Anna, Seth Newfeld as Dmitri, and Sharon Coyle-Saeed as Katia.
There is free admission to the reading, but a $5 suggested donation at the door.
Mike Sockol has been a storyteller all his life—as a journalist, teacher, actor, and corporate communicator. He has written over 20 plays, including Pets (and Their Humans), which received two Perry Awards from the New Jersey Association of Community Theaters. Most recently, his plays were featured in Playhouse 22's Third Thursday Play Reading Series, the New Voice Play Festival in Charles Town, West Virginia; Luna Stage's Annual New Moon Short Play Festival; and The Theater Project's ThinkFast Festival. His latest full-length work, Purple Panties, will have a staged reading at the Holmdel Theater Company on June 3rd. Mike also acted in several HTC productions, including A Few Good Men, Becket, and Much Ado About Nothing.
The Holmdel Theatre Company performs at the Duncan Smith Theater, 36 Crawfords Corner Road, Holmdel, New Jersey (The white barn in front of the Holmdel High School).
---