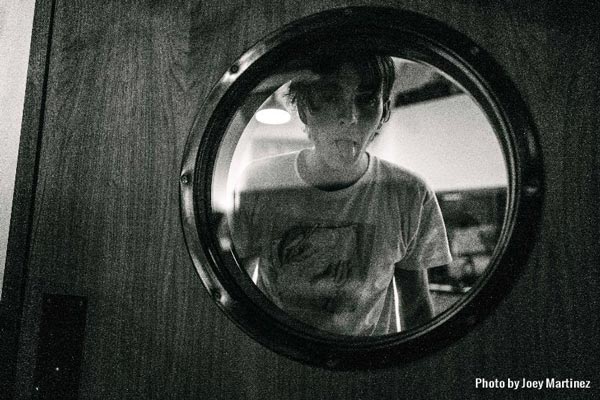 (ASBURY PARK, NJ) -- On Sunday, July 28, Particle Kid – the ingenious musical identity of Los Angeles–based singer–songwriter, musician, and visual artist Micah Nelson – will open for The Flaming Lips and Claypool Lennon Delirium on The Stone Pony Summer Stage in Asbury Park.
The multi–talented Nelson was recently the subject of a major profile in Rolling Stone, part of their "New Classics" series "celebrating 20 creative visionaries that we've selected from the worlds of music, acting, comedy, sports and other fields as we look forward to seeing how they will be shaping the culture in years to come." "A musical polymath who, according to (his father) Willie (Nelson), 'plays everything,' Micah combines an indie DIY aesthetic with a questing hippie spirit and a relentless work ethic," writes Andy Greene in the magazine further noting Nelson's "role as integral member of Neil Young's band."
Particle Kid will spend much of his time on the road this summer, including U.S. dates with The Flaming Lips and Claypool Lennon Delirium, headline dates, performances at the upcoming Outlaw Music Festival, and dates with Lukas Nelson & Promise of the Real. The live shows will see Particle Kid performing full band electric sets as a trio, with Jeff Smith and Tony Peluso on bass and drums, respectively.
The Stone Pony is located at 913 Ocean Avenue in Asbury Park, New Jersey.
---