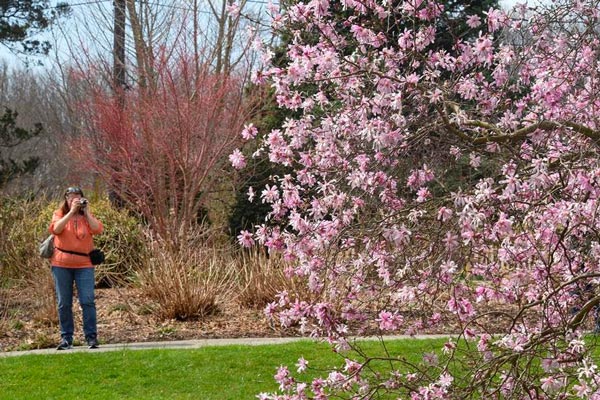 (MIDDLETOWN & HOWELL, NJ) -- The May 30th deadline to submit spring images into the Monmouth County Park System's 2020 Photography Exhibit is fast approaching.  Held from January 1-31, 2020, at Deep Cut Gardens, Middletown, and from February 1-29, 2020, at the Manasquan Reservoir Environmental Center, Howell, each site has its own theme. They are Seasons of Deep Cut and Colors of Nature at the Manasquan Reservoir.  Both exhibits are open to professional and amateur photographers of all age.
Each show offers four categories, one for each season, with their own submission time frame. The deadline for the Winter Category has already passed.  The schedule for the remaining categories is as follows: Spring Category: March 16 to May 30, 2019; Summer Category: June 1 to August 30, 2019; and Fall Category: September 1 to November 30, 2019.
Entrants may submit a maximum of two photographs per season.  (Photographers can enter either or both shows but separate submission is required.)  Divisions include youth (under age 18), amateur adult, and professional adult.  Each division will have a first, second and third place photograph. All winning photographs will be exhibited.  Photographs must be taken at Deep Cut Gardens or the Manasquan Reservoir, respectively.
The cost to enter is $5 per photograph. Acceptance into the shows is not guaranteed. Rules and entry form are available on the Deep Cut Gardens' and the Manasquan Reservoir Environmental Center's website at www.MonmouthCountyParks.com.  
---