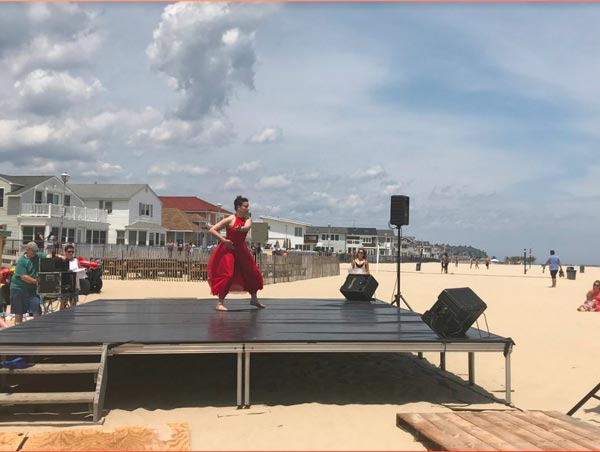 (POINT PLEASANT, NJ) -- Jenkinson's Boardwalk in Point Pleasant will be the site of Show Up and Dance on the Beach -- an opportunity for dance artists to exhibit their work in a supportive environment at a unique outdoor location, along with participation in two dance classes in the sand. The event takes place on Thursday, June 27 from 10:00am to 2:00pm. The rain date is Friday, June 28th.
Members of Dance New Jersey are invited to showcase a work in progress or present a complete work, as a means to solicit constructive feedback from peers and to gain exposure. The general public is invited to join in the fun with the purchase of a beach badge. Members need not pay anything additional to participate, but pre-registration is required. Don't forget your beach chair, water, and sunscreen!
Registration will open Monday, May 20, 2019 for the performance. Beach band reservations will be available June 1, 2019.
Jenkinson's Boardwalk is located at 300 Ocean Avenue in Point Pleasant Beach, New Jersey. 
---