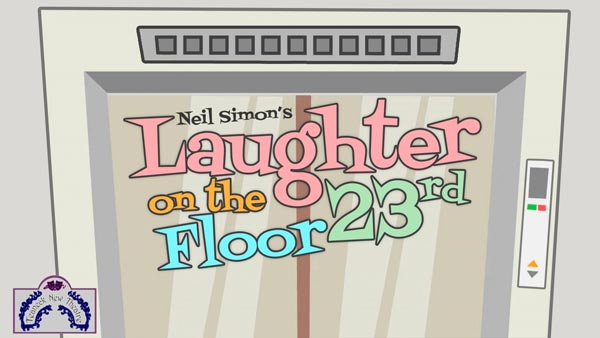 (HACKENSACK, NJ) -- Teaneck New Theatre presents Neil Simon's Laughter On The 23rd Floor June 14-16 at the Hackensack Performing Arts Center. The play focuses on Sid Caesar-like Max Prince, the star of a weekly comedy-variety show circa 1953, and his staff, including Simon's alter-ego Lucas Brickman, who maintains a running commentary on the writing, fighting, and wacky antics which take place in the writers' room.
Max has an ongoing battle with NBC executives, who fear his humor is too sophisticated for Middle America. The play is notable not only for its insider's look at the personalities and processes of television comedy writing, but also for its reflection of the political and social undercurrents of its time, in particular, the rise of Joseph McCarthy, relationships between various ethnicities, and attitudes toward women.
Directed by Bill Kaufman, performances are Friday, June 14 and Saturday, June 15 at 8:00pm and Sunday, June16 at 2:00pm.  Tickets: General  Admission  $20; Seniors, students & military (with ID) $15. Advanced sales are available for purchase online. For Seniors, Students and Military Pricing Please Call (201) 820-3007 or visit the HACPAC.
The Hackensack Performing Arts Center (HACPAC) is located at 102 State Street in Hackensack, New Jersey.
---