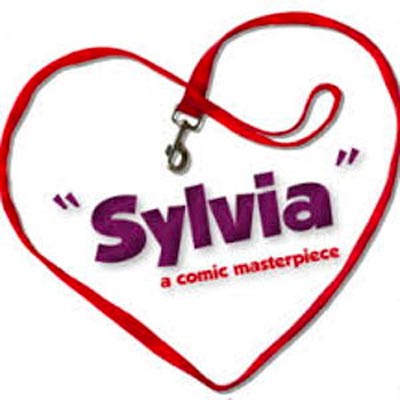 (PISCATAWAY, NJ) -- Circle Players and director Ed Faver of Roselle present the final production of their 2018-2019 season, Sylvia by A. R. Gurney. In the play, Greg and Kate have moved to Manhattan after twenty-two years of child-raising. One day, Greg brings home a dog he has found — or that has found him — bearing only the name "Sylvia" on her tag. A street-smart mixture of Lab and Poodle, Sylvia becomes a major bone of contention between husband and wife. Performances run weekends from May 17 through June 9th.
The cast features Stephen Mennella of Somerset as Greg, Robyn Mandalakis of Somerset as Kate, Elizabeth Colagrande of Manville as Sylvia, and Aaron Ratzan of East Brunswick playing Tom, Phyllis, and Leslie.
Performances take place on Fridays: May 17th and June 7th at 8:00pm; Saturdays: May 18th, June 1st, and June 8th at 8:00pm; and Sundays: June 2nd and June 9th at 3:00pm. Tickets are $20 for adults/ $18 for seniors and students. A complimentary wine and cheese reception will be held following the opening night performance, and a talkback will be held following the Sunday, June 2nd performance. For reservations, call (732) 968-7555, or buy tickets online at www.circleplayers.org.
The theater is located at 416 Victoria Avenue in Piscataway, New Jersey. Please be advised: due to the unique layout of this theater in the round, latecomers cannot be seated after the performance has started. Please plan to arrive at least 15 minutes before curtain. 
---