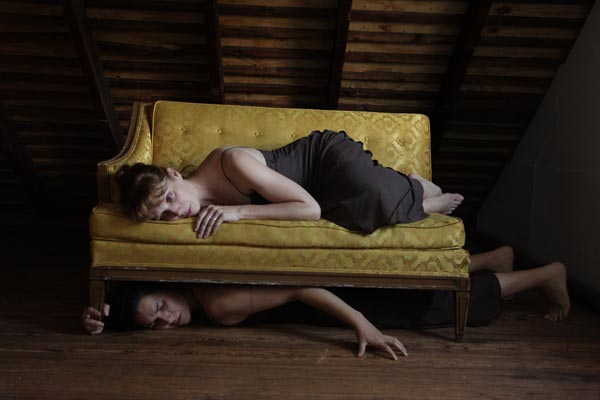 (MONTCLAIR, NJ) --  Studio Montclair presents one of its largest and most prestigious exhibits--the 22nd Annual Open Juried Exhibition, "ViewPoints 2019" from May 2 through June 15, 2019 at Studio Montclair Gallery, 127 Bloomfield Avenue, Montclair, NJ.  This year's exhibit features 56 works selected from more than 800 that were submitted.  Fifty-five participating artists are from Canada, UK, Russia, Arkansas, Massachusetts, New Jersey, New York, Ohio, Oregon, Pennsylvania, and Texas.
According to juror Jeanne Brasile, "With over 800 works of art submitted for Viewpoints 2019, it is apparent that Studio Montclair is highly regarded as a gallery in which to showcase art. The submissions reflect the diversity of Montclair and the region, while demonstrating the wealth of talent in the area. It was a pleasure and honor to see work by so many gifted artists working in a variety of media and an abundance of themes."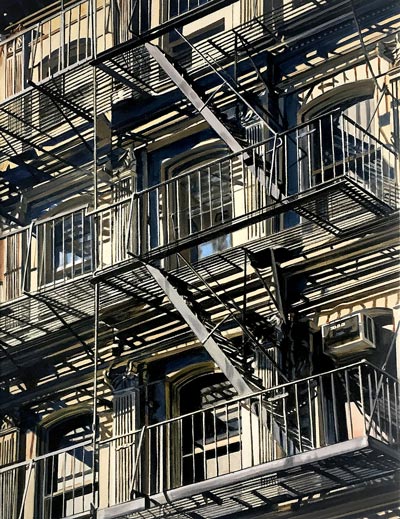 An opening reception and announcement of cash awards will take place on Saturday, May 4 from 6:00pm to 9:00pm. Additionally there will be a special preview of the exhibition on May 2 during the Montclair Spring Artwalk. 
About The Juror: Jeanne Brasile is the Director of the Walsh Gallery at Seton Hall University. She earned a BA from Ramapo College of New Jersey with a concentration in art history and studio art and a Master's in Museum Studies from Seton Hall University where she is also an adjunct in the Museum Professions Graduate Program. Ms. Brasile is an independent curator and frequent lecturer on such topics as public art, curatorial practice, and institutional critique. During her career of nearly 20 years, she has curated numerous shows throughout New York and New Jersey and worked at institutions such as Storm King Art Center, The South Street Seaport Museum and the Montclair State University Art Galleries. 
Participating Artists include Oluwatobi Adewumi, Francesca Azzara, A Bascove, Donna Bassin, Ron Brown, Gwen Charles, Pauline Chernichaw, Santiago Cohen, Pam Cooper, Nancy Crasco, Elaine Denton, Igor Dubovoy, Doris Ettlinger, Ann Marie Fitzsimmons, Anita Gladstone, Suzan Globus, Daniel Gluibizzi, Ellen Goellner, Allan Gorman, Jenny Graham-Hougah, Donna Grande, Bruce Halpin, Rachel Kanter, Emily Kenas, Dong Kyu Kim, Samantha Knierim, Donghwan Ko, Scott Leahing, Betty Librizzi, Jessica Lopez, Paula Madawick, Jennifer Malone, Michael McFadden, Jennifer Anne Moses, Qaasim Munoz, Paul Nam, Chau Nguyen, Adam Pitt, Bobbie Polton, Steven Purtee, Jennifer Reddy, Bonita Reed, Bob Ricciotti, Monica Rich, Judy Row, Theda Sandiford, Elaine Schenkel, Michael Scherfen, Jos Stumpe, Elie Porter Trubert, Katie Truk, Anna Wagner-Ott, Ginger Ware, Amy Whitman, and Sandra Wolf.
---
The article continues after this ad
---
---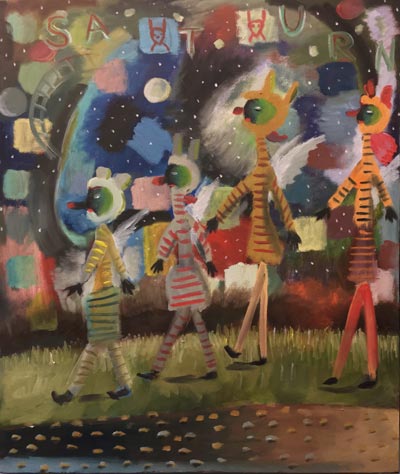 Studio Montclair Gallery is located at 127 Bloomfield Ave in Montclair, New Jersey. Gallery Hours are Wednesday thru Friday 11:00am-3:00pm; Saturday 12:00pm-3:00pm. 
Studio Montclair is a nonprofit organization of exhibiting professional artists and others interested in the visual arts. Its mission is to promote culture and education in the visual arts and encourage emerging artists. Founded in 1997, the organization includes over 450 members including artists from around the United States, as well as Europe and Asia.
Studio Montclair recently won the 2019 JerseyArts.com People's Choice Award for Favorite Art Gallery.
IMAGES: Gwen Charles, In the attic: Quell (Golden chaise), Site-specific digital photo, 2018, 20" x 24"
Allan Gorman, Shadows on 28th Street, Oil on Linen, 2019, 35" x 27"
Santiago Cohen, Saturn, Oil on canvas, 2018, 30" x 24"