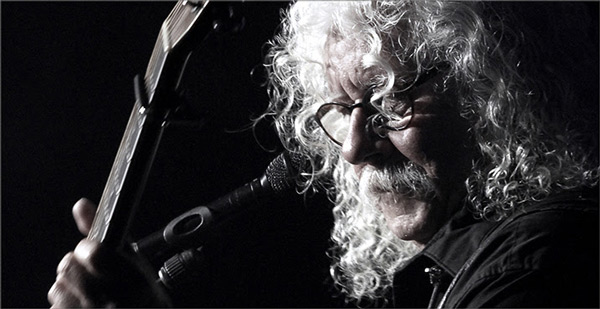 (NEWARK, NJ) -- New Jersey Performing Arts Center (NJPAC) presents Arlo Guthrie - Alice's Restaurant Back By Popular Demand Tour on Sunday September 29th at 3:00pm. The folk music icon brings his new tour, an unforgettable concert that celebrates the 50th anniversary of the big-screen Alice's Restaurant LP.
Back in 1967, a 19-year-old Arlo Guthrie released Alice's Restaurant, which included "Alice's Restaurant Massacree," an 18-minute folk song that helped foster an entire generation's commitment to social consciousness and activism. In 1969, esteemed director Arthur Penn turned Alice's Restaurant into a now classic movie in which Guthrie played himself. That same year, Guthrie performed at Woodstock, where he showcased "Coming into Los Angeles," another of his timeless hits, featured on the multi-platinum soundtrack to the Woodstock concert film.
In the decades since, Guthrie has remained an undisputed hero of American folk music. "An hour and a half in the presence of Arlo Guthrie is like receiving the most enjoyable and authoritative master class on 20th-century American folk music one could possibly have," says The Independent. His concerts are "a magical cornucopia of well-crafted songs, homespun humor, and stories of the past," says Modern Guitars Magazine.
For this Alice's Restaurant tour, Guthrie will be joined by longtime collaborators Terry "A La Berry" Hall (drums), Steve Ide (guitar, vocals) and Carol Ide (vocals, percussion). The evening will open with a performance by Arlo's daughter, singer-songwriter Sarah Lee Guthrie.
NJPAC is located at One Center Street in Newark, New Jersey.
---