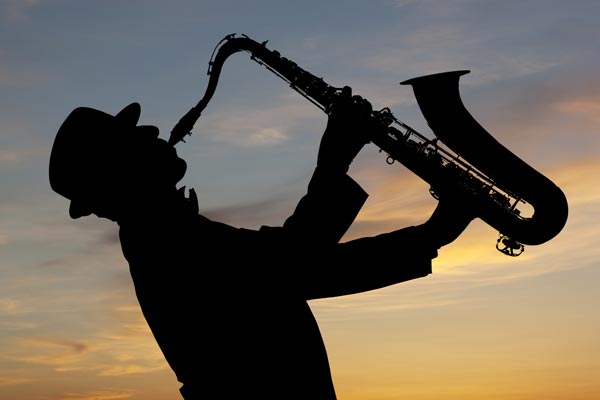 (LIVINGSTON, NJ) --  On Wednesday, March 27, Newark Academy, one of the 15 national finalists competing in Jazz at Lincoln Center's 24th Annual Essentially Ellington High School Jazz Band Competition & Festival, will participate in a jazz workshop hosted by celebrated musician Steve Fidyk, a jazz drummer, composer and author. Fidyk will conduct a four-hour workshop to mentor students and the band's director in preparation for their performance in the Essentially Ellington competition this May.  The event takes place from 5:30pm to 9:30pm.
Newark Academy was selected from a competitive pool of 112 jazz band across the country after submitting recordings of three tunes performed from the Jazz at Lincoln Center library. The band is returning to the competition for the second year in a row with a group of new musicians, after 11 members of the band graduated at the end of last year.
On May 9-11, 2019, its students will join talented young music students from all walks of life to attend workshops and jam sessions. The competition unites students from coast to coast, from diverse backgrounds to find harmony together while playing some of the most complex music ever written. 
The other finalists include Beloit Memorial High School (Beloit, WI); Denver School of the Arts (Denver, CO); Dillard Center for the Arts (Fort Lauderdale, Florida); Foxboro High School (Foxborough, MA); Garfield High School (Seattle, WA); Middleton High School (Middleton, WI); Mount Si High School (Snoqualmie, WA); Rio Americano High School (Sacramento, CA); Roosevelt High School (Seattle, WA); San Diego School of Creative and Performing Arts (San Diego, CA); Sun Prairie High School (Sun Prairie, WI); Tarpon Springs High School (Tarpon Springs, FL); Philharmonic Association Triangle Youth Jazz Ensemble (Raleigh, NC); and William H. Hall High School (West Hartford, CT).
Essentially Ellington is a free program for high school jazz bands, Essentially Ellington aims to elevate musicianship, broaden perspectives and inspire performance.
---