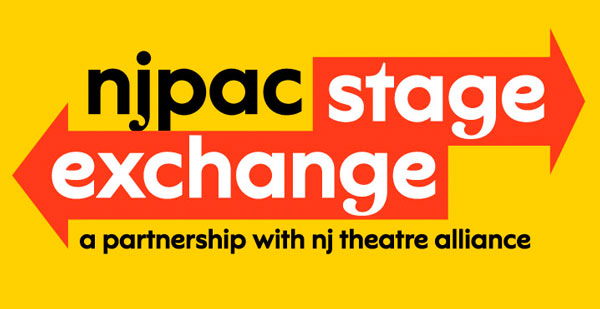 (NEWARK, NJ) -- Passage Theatre Company has been commissioned by the New Jersey Performing Arts Center to produce the first musical created under their Stage Exchange program. Currently titled Silueta, with music by Aleksandra M. Weil, lyrics by Eloise Govedare, and book by Erlina Ortiz, this musical will receive a partial reading at NJPAC on Friday, April 5 at 6:30pm in the Chase Room at NJPAC. The reading is free to attend.
Silueta is inspired by the life and work of Cuban-American performance artist Ana Mendieta. When Xiomara arrives in NYC in January 2016, she is ready to start anew, just as she did as a teenager arriving from Cuba. Her roommate, Ishtar, is a Syrian-American performance artist with an eccentric personality and an array of interesting friends. The two struggle to find meaning, laughter and a home life amid rising, anti-immigrant sentiments brought by the 2016 presidential campaign.
In telling this story, Passage has worked to ensure that diverse voices are heard in the creative process and onstage. More than half of the recent workshop's cast is Latinx, as is Erlina Ortiz, who wrote the book. 
Ryanne Domingues, Passage's Artistic Director, is excited to develop and produce Passage's first musical since 2005. "We are grateful to have the opportunity to participate in the Stage Exchange program once again," she says. "It is essential for writers to be able to hear their work read so that they can understand the rhythm and pacing of the piece. Readings such as these are particularly helpful in developing musicals, because the dramatic pacing that writers must use to lift a scene into song can be tricky. Developing and producing musical theatre is more expensive than regular plays because it requires additional skill sets (and therefore people) to be in the room. Because of this expense, so many new musicals never make it to the stage. We are thrilled that NJPAC and the New Jersey Theatre Alliance are helping us to bring this one to life!"
NJPAC's Stage Exchange supports fledgling works, from script to spotlight. Jersey-based dramatists are placed under the wing of professional theaters that guide the play, from writing, to a dramatic reading and public discussion, to full production. Following the reading, NJPAC will host a conversation with the audience.
---
The article continues after this ad
---
---
Passage Theatre's mainstage season is made possible in part by the N.J. State Council on the Arts, a partner agency of the NEA; the Geraldine R. Dodge Foundation; The City of Trenton; WIMG 1300; The Curtis McGraw Foundation; The James Kerney Foundation; PNC Bank; Janssen Pharmaceuticals; Mary O. Borden Foundation; Otsuka Pharmaceutical; The Garfield Foundation; The Bunbury Fund of the Princeton Area Community Foundation; NJ Council for the Humanities; The Horizon Foundation for New Jersey; The Shubert Foundation; and Mary G. Roebling Foundation.