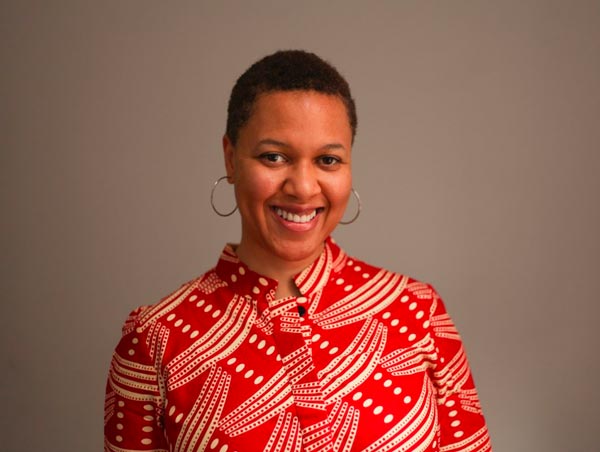 (NEWARK, NJ) -- Jaimee Todd will take part in an artist talk at Express Newark on April 17th from 10:00am to noon.  Her exhibit, "Fluid Resistance: Heroism in Two Acts," is on display through May 24, 2019 at Paul Robeson Galleries.  The exhibit features a selection of her recent work.
"I specialize in Inkscape photography, which involves photographing ink and acrylic paint submerged in water," explained Todd.  "I frequently combine these abstract images with portraits of people from the African Diaspora. In my Black Superheroes series, I focus on Black civil rights icons whose portraits I abstract as a way to signify the magnitude of their heroism. My other series, Belle Noir, is a celebration of Black womanhood. In this context, I use my abstracts to highlight the complexity of Black women and challenge society's insistence on rendering them invisible. Black women have historically been misrepresented in mainstream culture and my work endeavors to honor their intelligence, beauty, vulnerability and bravery."
Jaimee Todd lives and works in New York City. She earned her Bachelor's degree from Michigan State University and her law degree from the University of Miami School of Law. Todd's work has been shown at the Mint Museum, Charlotte; The National Black Theatre, New York; and the New York Mercantile Exchange, as well as in a number of private galleries. She is a regular contributor to Postcards From the Edge, an annual charity benefit that supports New York City artists living with HIV/AIDS. Her video installations have also been used to highlight the water crisis in Flint, Michigan. Todd has been published in Mfon, Women Photographers of the African Diaspora and RadarStation magazine.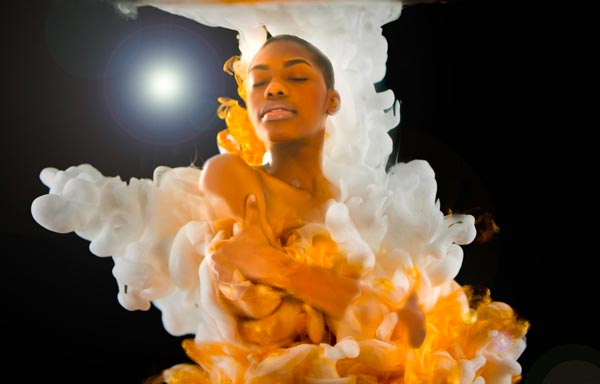 Jaimee Todd, Nurtured , 2018, digital photography collage, 18 x 15 inches. Courtesy of the artist.
The artist talk with Jaimee Todd will take place in Workshop 2, Express Newark. Following the talk, participants will walk to the CJ Gallery at the Center for Law and Justice, Rutgers University – Newark to view Todd's exhibition. Paul Robeson Galleries is located at Express Newark, Rutgers University - Newark (54 Halsey Street, 3rd Floor) in Newark, New Jersey.
Established in 1979, the Paul Robeson Galleries' mission and programming embody Paul Robeson's life-long commitment to unfettered artistic freedom, cultural democracy, and transnationalism.
---
The article continues after this ad
---
---
The Paul Robeson Galleries is dedicated to presenting art and cultural artifacts as well as educational and public programming in the spirit of the diverse metropolitan context of Rutgers University at Newark.  This mission is carried out in the presentation of visual arts exhibitions, gallery education and other public programs.  The PRG works collaboratively with individuals and organizations to achieve this mission.
The Paul Robeson Galleries' programs are supported, in part, by a grant from the New Jersey State Council on the Arts/Department of State, a Partner Agency of the National Endowment for the Arts, The Geraldine R. Dodge Foundation, and by private donations. They are also supported by Express Newark, the Robeson Campus Center, and the Cultural Programming Committee, Rutgers University-Newark.