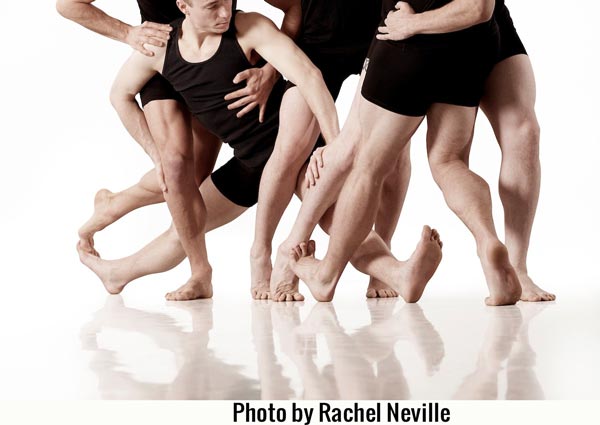 (HIGHLAND PARK, NJ) -- The Board of Trustees of 10 Hairy Legs has unanimously elected Samantha Murphy to join its governing body, effective immediately. President Carol Byrne noted, "We are pleased to welcome Samantha. Her love of dance combined with her business acumen will be a great asset to the organization, helping us to continue our trajectory of increased service locally, nationally and internationally."
Murphy was born in Bray County, Wicklow, Ireland in 1968. She came to the US in 1988 as an au pair, serving as a nanny for two families with whom she remains close to this day. While starting her own family, she began building her company in home maintenance which 25 years later has blossomed into Design and Renovation Services. Passionate about her work, Murphy has instilled this love of work in her children Sean, 25 a professional dancer, and Mackenzie, 21, childcare provider and student.
Samantha noted, "I became interested in dance when both my children took dance lessons. Sean started to show his love of dance at age 9. He attended Somerset County Vo-Tech under the guidance of Sheila Buttermore, and then went on to earn a BFA in dance from Mason Gross School of the Arts, Rutgers University. Presently he performs professionally with Catapult nationally and internationally. Dance has found its way into my heart and soul but not my feet."
10 Hairy Legs is a male repertory dance company performing newly commissioned and curated works. Since their founding in 2012, they have commissioned 14 works from choreographers Doug Varone, Doug Elkins, Tiffany Mills, Manuel Vignoulle, Julie Bour, Megan Williams, Al Blackstone, Raja Feather Kelly, Nicholas Sciscione and Yin Yue,. The company has served more than 80,000 patrons, students, artists and educators throughout the NY/NJ region; nationally and internationally in The Cayman Islands and Cape Town, South Africa. Broadcasts have included NJTV's State of the Arts, The Meredith Vieira Show and Nick Cannon's Red Nose Dancathon. Dance Education is an important part of their mission and they provide a wide range of programs for all ages exemplifying the many facets of maleness expressed through dance to more than 4,500 students and educators each year.
10HL  Artistic Collaborators are choreographers Adam Barruch, Al Blackstone, Julie Bour, Seàn Curran, David Dorfman, Dan Froot, Doug Elkins, Larry Keigwin, Raja Feather Kelly, Heidi Latsky, Cleo Mack, Tiffany Mills, David Parker, Stephen Petronio, Claire Porter, Niv Sheinfeld and Oren Laor, Doug Varone, Manuel Vignoulle, Christopher Williams, Megan Williams, Nicholas Sciscione and Yin Yue; musicians/composers Tigger Benford, Sarah Biber, Jane Chung, Lachlan Glen, Kyle Olson, Robert Maggio, Ofer Pelz, Bryan Strimpel, Michael Wall, Dorian Wallace and Peter Whitehead; and designers Abraham Cruz, Oana Botez, Cindy Capraro, Benjamin Heller, Jason Flamos, John Lasiter, Naomi Luppescu, Mary Kokie McNaugher, Dennis O'Leary-Gullo, Lauren Parrish, Amanda Ringger, Amanda Shafran, Ken Tabatchnik, Olivier Theyskens, Asa Thornton and Tuce Yasak. In addition to their work with 10 Hairy Legs, their company members are currently featured artists with The Bang Group, Stephen Petronio Company, Lucinda Childs Dance Company and Zvi Dance, among others.
---