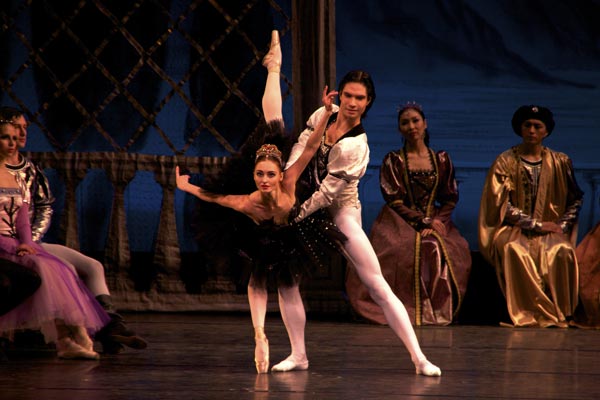 (NEW BRUNSWICK, NJ) -- State Theatre New Jersey presents Swan Lake featuring the Russian National Ballet on Saturday, March 16 at 2:00pm and 8:00pm. Tickets range from $19-$49.
The Russian National Ballet, a vibrant company of 50 dancers is deeply dedicated to the timeless tradition of classical Russian ballet. The troupe returns to the State Theatre to perform Swan Lake, a full-length fantasy ballet that tells the story of a princess turned into a swan by an evil sorcerer's curse—featuring choreography by Petipa and an unforgettable score by Tchaikovsky.
The Russian National Ballet has been bringing timeless ballet classics to the stages of North America since 1999. Founded in Moscow during the transitional period of Perestroika in the late 1980s, the company used their new-found creative freedom, influenced by the political movement, to invigorate the tradition of Russian Ballet with new developments in dance from around the world. In 1994, the legendary Bolshoi principal dancer Elena Radchenko was selected by Presidential decree to assume the first permanent artistic directorship of the company. Radchenko is the founder of the Russian National Ballet, focusing on upholding the grand national tradition of the major Russian ballet works and developing new talents throughout Russia.
For tickets, more information, or group discounts, call State Theatre Guest Services at 732-246-SHOW (7469), or visit STNJ.org. State Theatre is located at 15 Livingston Avenue in New Brunswick, New Jersey.
Photo by Alexander Daev
---