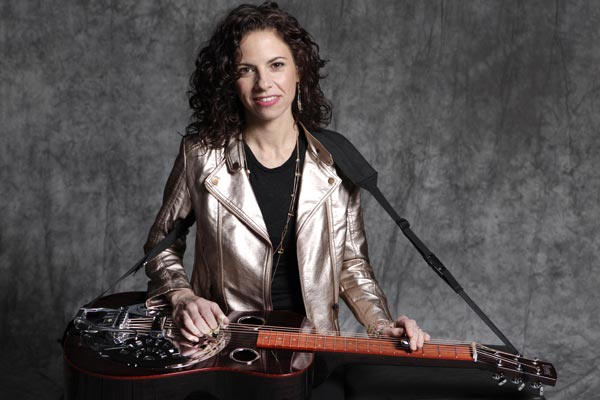 (SUCCASUNNA, NJ) -- Riverside Rhythm & Rhyme presents Abbie Gardner on Sunday, March 17 from 4:00pm-6:30pm at Investors Bank Theater in Succassunna.  Tickets are $20 in advance ($15 for RAA/SSG/JAM members) and $22 at the door.  Under 18 are admitted for free.  The event is hosted by Skylands Songwriters Guild (SSG).
Abbie Gardner is not only an award-winning singer-songwriter but also a fiery dobro player with an infectious smile. Whether performing solo or with Americana darlings Red Molly, her acclaimed tales of love and loss, both gritty and sweet, are propelled by her impeccable slide guitar playing. An award-winning songwriter, Abbie's solo tour highlight s include Falcon Ridge, Clearwater, VA Arts Festival, The Kate, Passim, Godfrey Daniels, Uncle Calvin ' s, The Spire and a formal showcase at the 2018 Folk Alliance Conference. Her latest CD, Wishes on a Neon Sign was released in January 2018 and features 12 original songs, one a co-write with Chris Stapleton.
"Abbie Gardner shows her prodigious writing chops in her album, Hope. Tales of love and loss, both gritty and sweet, ride the back of her by-now familiar, formidable slide guitar licks. She channels Lucinda and Bonnie, but remains pure Abbie," said Richard Cuccaro, Publisher, Acoustic Live.
Marion Halliday (of Trickster Sister) will open the show. A proud purveyor of her own special blend of bluegrass and bourbon-infused, original, woman-powered Americana. Named one of the "Ones to Watch" by the Nashville Songwriters Association International.
"Each song comes from a special place... some songs tell a story, some…come from the here, the now, the within. The moments of living which we all share - the pain or joy, triumph or despair, challenge or whimsy," explained Halliday.
---
The article continues after this ad
---
---
Investors Bank Theater is located at 72 Eyland Avenue in Succasunna, New Jersey. The venue can accommodate about 150 patrons, offers ample parking and is conveniently accessible from Routes 80, 46 and 10. It is furnished with comfortable padded seating, great acoustics, and theatre quality lighting.
Riverside Rhythm and Rhyme (RR&R) songwriter concert series offers an eclectic coffee house/listening room style venue in the heart of Roxbury Township showcasing local and regional independent artists. Concert goers will have plenty of time after the performance to enjoy dinner out at any number of local food establishments. Show is presented in conjunction with the Roxbury Arts Alliance (RAA) and is a "WXPN Welcomes" event!
Skylands Songwriters Guild (SSG), based out of Ledgewood, NJ, is a recognized 501(c)(3) educational non-profit organization dedicated to cultivating the Singer-Songwriter community of Northwest NJ and the surrounding region.
SSG hosts learning and networking events such as songwriting workshops/seminars, open mics/coffeehouses, songwriter showcases, and festivals. SSG is a volunteer-run organization with support from member dues, grants, donations, and community sponsors. Its members are diverse from budding amateurs to accomplished performers or simply original music enthusiasts!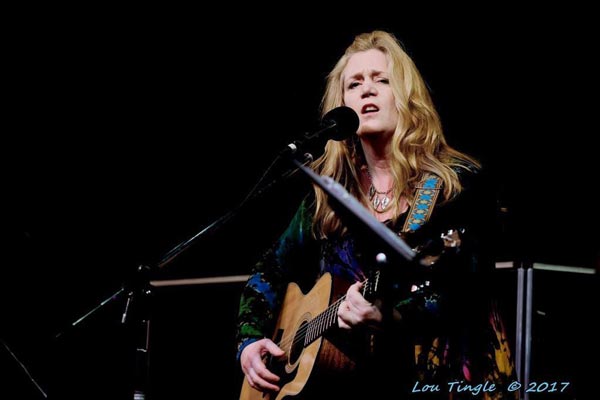 PHOTOS: (TOP) Photo of Abbie Gardner by Jeff Fasano Photography
(BOTTOM) Photo by Marion Halliday by Lou Tingle