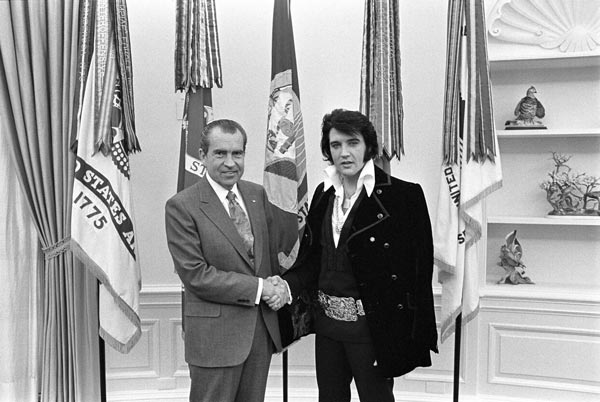 Still from Quakers: The Quiet Revolutionaries

One of the goals of the New Jersey Film Festival is to give filmmakers from the Garden State a forum to share their cinematic creations, and one date on this year's schedule will have a very local feel. Feb. 8 will be Princeton Day at Voorhees Hall on the Rutgers University campus when the Festival screens two documentaries by area filmmakers.
First up is the 30-minute doc, "The Shepherd Sings a Song," which covers a topic that is sure to be near and dear to the hearts of anyone reading this story—community newspapers in Central New Jersey. But the movie's director isn't some codger who hates modern technology, but Andrew Ni, a senior at the Lawrenceville School.
He is also a dedicated reader of community newspapers.
"Local papers tell information that is highly relevant and personal to me as a reader, so I try to read these papers as much as possible to get to know my neighborhood better," Ni says. "That's not to say that I don't care about national news — I read "The New York Times" almost every day — but we should actively try to care about both."
He also saw local papers as a great topic for a documentary, and "The Shepherd Sings a Song" was made through a Welles Grant, a fund the Lawrenceville School gives to students to work on ambitious summer research projects.
---
The article continues after this ad
---
---
The movie explores the challenges the newspaper industry is facing, and includes interviews with publishers and editors in Central Jersey, including the Princeton Packet's former publisher, James Kilgore, and current publisher Joe Eisele.
"Since childhood, I've always been fascinated by the local papers that appear on my driveway," Ni says. "I feel like it's a topic that's frequently overlooked."
He was also interested in examining people who are storytellers but whose own stories usually go unnoticed — local journalists.
Even as an avid reader of local journalism myself, I had little knowledge on the operation of the papers themselves," Ni says. "So, I decided that I would look into their untold stories."
"The Shepherd Sings a Song" will be followed by "Quakers: The Quiet Revolutionaries," a feature-length documentary that offers an illuminating look at the story of the Quakers and their spiritual movement by Janet Gardner.
Gardner says the producers made the movie because they saw a need for it and "realized that there was a lot of misunderstanding about the faith of the people called 'Quakers' which is also a movement. It isn't a strict religion with a creed, but has a strong activist element and also a spiritual side." The movie offers profiles of several Quaker luminaries, including William Penn who owned nine slaves, and only spent four years in Pennsylvania. 
"The theme of women speaking publicly was introduced by Quaker women and the theme of equality of the sexes will appeal to feminists in our audience and perhaps to men as well," Gardner says. "We did discover a film in the Library of Congress entitled 'How We Got the Vote,' which contains rare archival footage of women picketing the White House and parades in which they were attacked by bullies but could not fight back because they had agreed that the demonstration would be non-violent."
Both filmmakers will be at the screenings to participate in Q&A sessions with the audience. Here is more information on this screening:
The Shepherd Sings A Song – Andrew Ni (Princeton, New Jersey)  Local newspapers – the printed diaries of hometowns – are no longer the revered community voices that they used to be.   The Shepherd Sings a Songchampions local journalists in Central New Jersey as they struggle to keep their hometown newspapers afloat, and to balance their community obligations with the strains of maintaining a profit-making enterprise. 2018; 31 min. Q+A Session with Director Andrew Ni!

Quakers: The Quiet Revolutionaries – Janet Gardner (Princeton, New Jersey)  This illuminating documentary film tells the story of the Quakers and their spiritual movement, which has played a remarkable role in our religious, social and political life.  Demonstrating an influence disproportionate to their numbers, Quakers have been leaders in the anti-slavery, civil rights, and women's rights movements, and are deeply committed advocates for world peace.  The film follows Quakerism from its founding in 17th-century England, as the Religious Society of Friends, to the present.  The call of individual conscience and community activism continues to affect the lives of modern Quakers. For example, Philadelphia's Earth Quaker Action Team is made up of young Friends who are working to ban mountain-top-removal coal mining. 2018; 80 min. Q+A Session with Director Janet Gardner!
Friday, February 8, 2019 at 7PM in Voorhees Hall #105/Rutgers University,


71 Hamilton Street, New Brunswick, New Jersey


$12=General; $10=Students+Seniors; $9=Rutgers Film Co-op Friends


Information: (848) 932-8482; www.njfilmfest.com