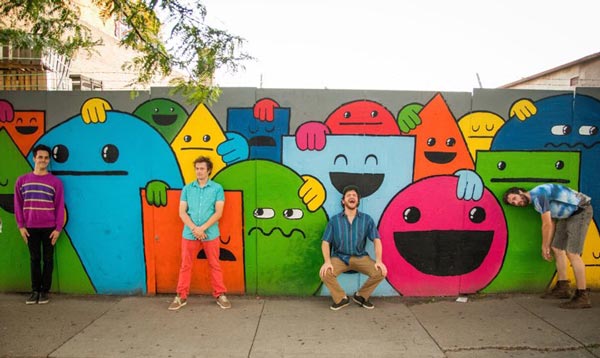 (ASBURY PARK, NJ) -- Since their inception in the Spring of 2015, Mungion (pronounced mung-yin) has quickly made a name for themselves as one of the rising stars of the jam scene. The band will open a pair of shows for Pigeons Playing Ping Pong at The Stone Pony in Asbury Park on January 24-25.
Composed of Justin Reckamp (guitar/vocals), Joe Re (keyboards/vocals), Sean Carolan (bass/vocals) and Matt Kellen (drums/vocals), the Chicago-based four-piece is rooted in their ambitious compositions and improvisational abilities, offering up a raucous and joyous sound that's guaranteed to have you smiling ear to ear and leave you wanting more.
Known for their whimsical songs, goofy stage antics, and undeniably explosive improvisations, Mungion's jubilance is a natural extension of its members. Underlying the band's quirky nature is their virtuosic musical abilities. This inherent talent and playfulness emboldens the group to be fearless in the studio and on stage, making for live performances that are infectiously lighthearted, refreshingly energetic, and deeply sincere.
Mungion's 2019 Winter Tour comes shortly after their New Year's Eve show at Martyrs in Chicago, a 350-person venue that they sold out. It also hasn't been long since the October 1st release of their sophomore studio album, Ferris Wheel's Day Off.
The Stone Pony is located at 913 Ocean Avenue in Asbury Park, New Jersey.
---