originally published: 01/16/2019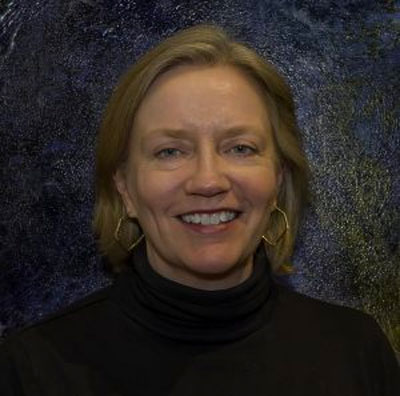 (JERSEY CITY, NJ) -- 14C Art Fair has announced that Robinson Holloway is the fair's new Executive Director. Holloway has stepped down from her position as Chair of the Board of Trustees of the Jersey City Arts Council (JCAC) to take operational management of the 14C Art Fair, which was launched as a JCAC program in 2018.
"The art fair is so important to our mission of strengthening the visual arts and giving more opportunities to artists, that it needed my full-time attention," said Holloway.
Her first steps as Executive Director of 14C Art Fair is to extend the submission deadline for artists and galleries to January 28, 2019 and streamline the application process. "There were a lot of well-meaning rules created in the initial vision for this art fair, but we've made the process a lot simpler now," said Holloway. "There is a Juried Show for artists from New Jersey, as well as 110 exhibition rooms for galleries, organizations and artists, with no geographic restrictions."
14C Art Fair will be held on over three floors of the Hyatt Regency hotel on the Jersey City waterfront at Exchange Place, from March 15-17, 2019.
With art fairs proliferating, and often being blamed for the demise of brick and mortar galleries, why start a new art fair?
---
The article continues after this ad
---
---
"Nearly half of all global art sales are done at art fairs, and the artists and galleries of New Jersey are largely shut out, for reasons of scale and opportunity. At 14C, everything is offered at cost for the artist or gallery," explained Holloway. "Exhibition rooms are just the price of the hotel room, and the application fee is $35."
The Hyatt at Exchange Place for 14C Art Fair because of its location at a transit hub, with PATH, NY Waterway Ferry and Light Rail close by, as well as a number of parking garages. "We also wanted to have the spirit of fun and surprise that a hotel fair can have, like the original Grammercy Art Fair before it became the Armory fair," added Holloway. "And our preparations for 14C have been aided by the enthusiasm and generosity of the Hyatt, and our other platinum sponsors, Mack-Cali Realty Corporation and the Exchange Place Alliance."
14C Art Fair is an initiative of the Jersey City Arts Council, a 501(c)(3) nonprofit, whose mission is to support and advocate for the arts.
Applications are available at www.artfair14c.com/apply/