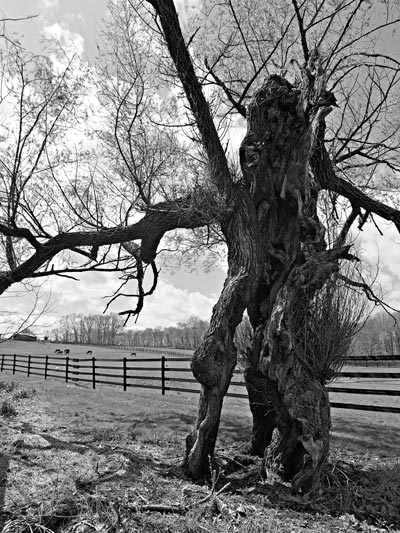 (PRINCETON, NJ) -- D&R Greenway Land Trust continues its celebration of trees with two days of events that include a book talk, workshop and outdoor walk. On Thursday, January 24 at 7:00pm, In the Company of Trees author Andrea Fereshteh will discuss how lands preserved by D&R Greenway and other local conservation groups inspired her writing about the ancient and enduring wisdom of trees.
Then, on Thursday, March 21 at 5:00pm, the author will lead a meditation workshop focused on trees, healing and nature. Beginning at the Johnson Education Center, participants will walk through Greenway Meadows Park, pausing to ignite the senses at different points and experience the benefits of being immersed in nature. Both events take place at D&R Greenway's Johnson Education Center, 1 Preservation Place, Princeton. Free, but registration is required: rsvp@drgreenway.org. 
Andrea Fereshteh found her peace and passion in the woods near her home in Pennington. A native of the mountains of Asheville, N.C., Fereshteh grew up climbing all the trees in her yard and hiking near the Blue Ridge Parkway. After moving to New Jersey in 2011, her journeys on local trails led her to write a blog post for the Association of Nature and Forest Therapy that led to Simon & Schuster asking her to author an inspiring and poetic book about trees.
The newly published book, In the Company of Trees, is full of short essays, inspirational quotes and color photographs that can be enjoyed piece-by-piece, allowing the reader to savor the experience.
Fereshteh credits the lands preserved by D&R Greenway and other local conservation groups as having inspired her writing about the ancient and enduring wisdom of trees. "Practicing being present in nature has been a truly transformative experience for me," Fereshteh says. "We are so lucky to have so many amazing preserved natural spaces in our area. They are incredible resources for experiencing firsthand the magic of nature, and I am thrilled to encourage others to get outside and take advantage of our local trails by sharing this new book."
---
The article continues after this ad
---
---
A graduate of the University of North Carolina at Chapel Hill and Georgetown University, Fereshteh writes for educational institutions, nonprofits and freelance publications. She has been practicing yoga and meditation for more than a decade and leads weekly meditation sessions in the tradition of John Main, OSB, the Roman Catholic priest and Benedictine monk who presented a form of meditation using a prayer-phrase or mantra. 
Fereshteh's interest in blending mindful and contemplative practices with nature led her into the woods of central New Jersey where she has practiced forest bathing for the past two years.
Rediscover your connection to the world outside during these two events focused on trees, healing and nature.
D&R GREENWAY LAND TRUST is in its 30th year of preserving and protecting natural lands, farmlands and open spaces throughout central and southern New Jersey. Through continuous preservation and stewardship -- caring for land and easements to ensure they remain protected and ecologically healthy in perpetuity -- D&R Greenway nurtures a healthier and more diverse environment for people and wild species in seven counties. Accredited by the national Land Trust Accreditation Commission, D&R Greenway's mission is to preserve and care for land and inspire a conservation ethic, now and for the future. Since its founding in 1989, D&R Greenway has permanently preserved more than 20,000 acres, an area 20 times the size of New York City's Central Park, including 30 miles of trails open to the public. The Johnson Education Center, a circa 1900 restored barn at One Preservation Place, Princeton, is D&R Greenway's home. Through programs, art exhibits and related lectures, D&R Greenway inspires greater public commitment to safeguarding land.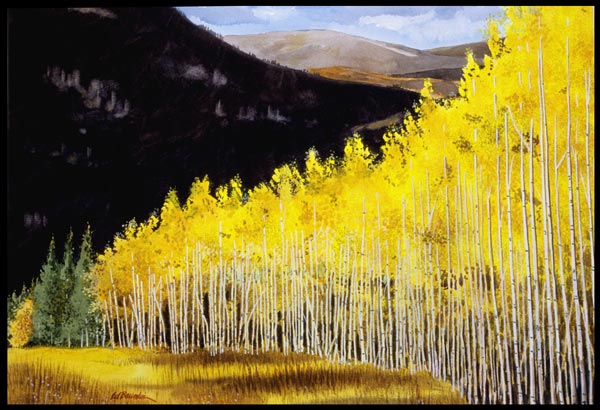 PHOTOS: (TOP) Fine Art Photographer Frank Magalhaes' "Old Man Willow" near Hopewell
(BOTTOM) Ed Baumlin's dramatic painting, "Aspen Row"