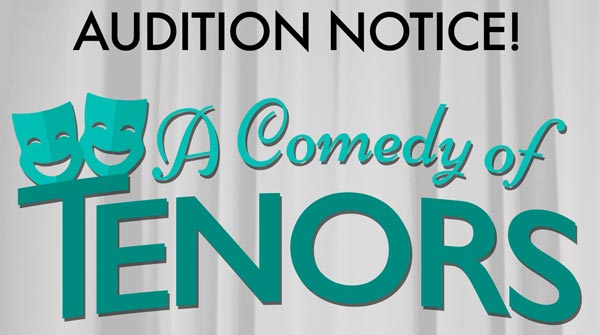 (MONTVILLE, NJ) -- The Barn Theatre in Montville, New Jersey continues its 91st Season by holding open auditions for its upcoming production of Comedy of Tenors, written by Ken Ludwig, directed by Todd Mills. Auditions will be held on Sunday, January 13 from 7:00pm to 10:00pm and Monday, January 14 from 7:00pm to 10:00pm.  Callbacks will be on Wednesday, January 16 at 7:00pm (by invitation only). The Barn does not charge a participation fee.
Actors are asked to arrive to sign in within the first hour of the audition start time. All roles are available. Casting is open, and newcomers are especially welcomed. Crew and other volunteers are also needed for the event. If interested, please contact info@barntheatre.org
***IMPORTANT: You will be asked to list ALL potential conflict dates AT THE TIME of your audition, (NOT after casting). Please be prepared with your calendar and out-dates, as a rehearsal schedule will be generated based upon availability of staff and cast.
The play takes place in 1930s Paris and the stage is set for the concert of the century – as long as producer Henry Saunders can keep can keep the amorous Italian opera star and his hot-blooded wife from causing runaway chaos. Prepare for an uproarious ride, full of mistaken identities, blissful romance and madcap delight!
The Barn is an all-volunteer organization, they are unable to provide housing or offer remuneration.
---
---
The article continues after this ad
---
---
Roles Include:
Saunders: Male, 55-59 
Male, late 50s, any ethnicity. High-strung American producer; he's had success but worked very hard for it and it shows.
Max: Male, 30-39
Male, 30s, any ethnicity. Rising American opera singer and former assistant to Saunders; smart, level-headed, and quick with a joke; should also sing well.
Maria: Female, 50-54
Female, early 50s, Italian. Stunning wife to one of Italy's most famous opera singers; big personality,explosive temper. Italian accent.
Tito/Beppo: Male, 50-59
Male, 50s, Italian. Tito is one of Italy's most famous opera singers; regal in appearance, fiery in nature; has a bit of a diva complex and is a horribly jealous person. Italian accent. The same actor plays Beppo, a bellhop--joyous and full of life, as down to earth as Tito is regal. Strong tenor.
Mimi: Female, 20-29
Female, 20s, Italian-American. Bright-eyed star hoping to be discovered; she is the daughter of Tito and Maria and, while they still think of her as their little girl, she is definitely coming into her own. American accent.
Carlo: Male, 20-29
Male, 20s, Italian. Dashing, young opera impresario who is in love with Mimi but seen as a threat to her father's career; speaks English very well. No detectable Italian accent and must be a strong tenor.
Racon: Female, 45-49
Female, late 40s, Russian. Famous Russian opera singer, former lover to Tito, a very intense and passionate woman. Russian accent; must also sing well.
---
Comedy of Tenors is presented by special arrangement with Samuel French, Inc.
Performance Dates are Fridays, Saturdays, and Sundays from March 15 to April 6.  A benefit performance will take place on Thursday, April 4 at 8:00pm.
The Barn Theatre is located at the end of Skyline Drive in Montville, NJ.  For directions to the theatre, click here.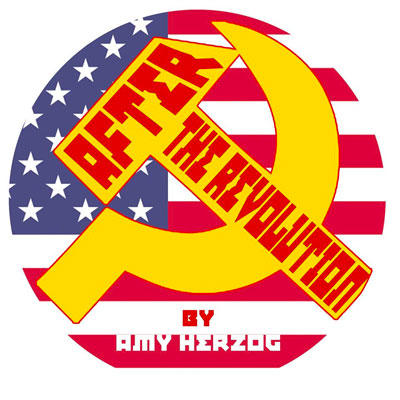 Circle Players Presents "After The Revolution"
(PISCATAWAY, NJ) -- Circle Players presents After the Revolution by Amy Herzog, weekends from February 1st to February 17th. The production is directed by Alicia Harabin. In the play, Emma Joseph is a bright, hard-working, law school graduate continuing her family's business of fighting for progressive ideals.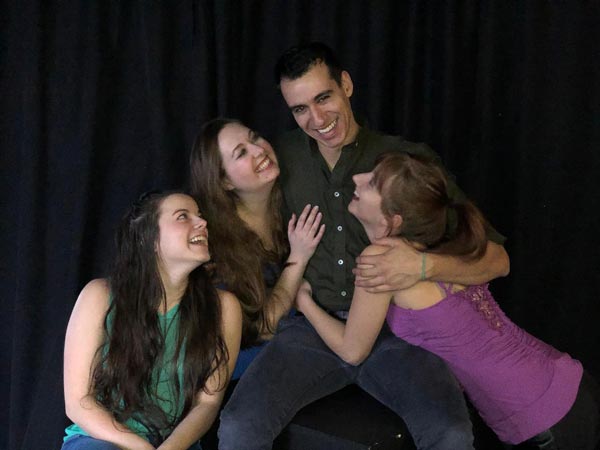 Black Box PAC Presents "Significant Other"
(TEANECK, NJ) -- Black Box PAC's first main stage show of 2019 is Significant Other by Joshua Harmon. BBPAC is no stranger to Harmon's work, as one of the first hits at the Black Box Performing Arts Center was Harmon's hit Bad Jews. Significant Other follows the perpetually single Jordan Berman and his trio of girl friends as they navigate dating, relationships, and supporting those you love. Performances run from January 24 to February 10th.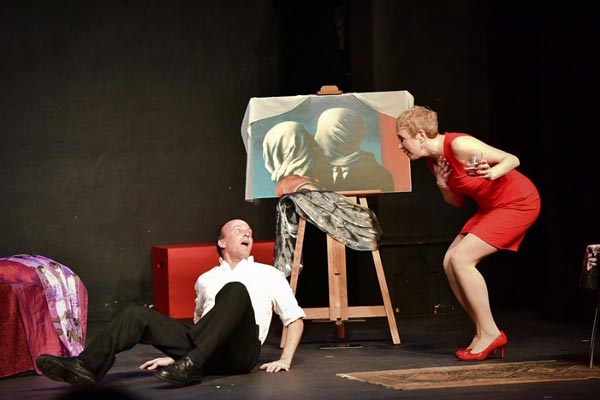 The Theater Project Presents 5th Annual One-Act Play Competition
(MAPLEWOOD, NJ) -- Which play will be voted Audience Favorite – the romance, the thriller, or the comedy?  And which author will take the $500 Judge's Award?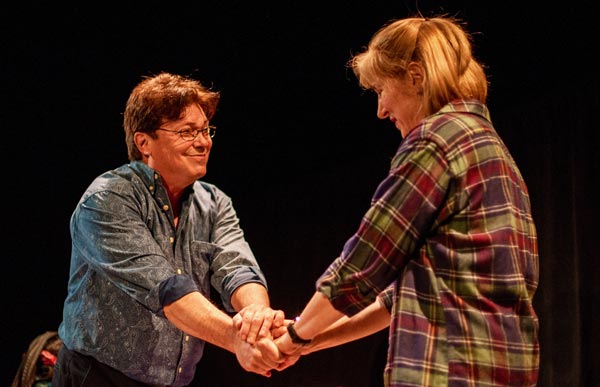 Dreamcatcher Presents World Premiere of "Psychodrama"
(SUMMIT, NJ) -- Dreamcatcher Repertory Theatre will present the World Premiere of Psychodrama by Montclair playwright Phoebe Farber. This seriocomedy unfolds in a divorce support group where a new leader introduces unorthodox methods that just might work. Psychodrama runs February 14-March 3.