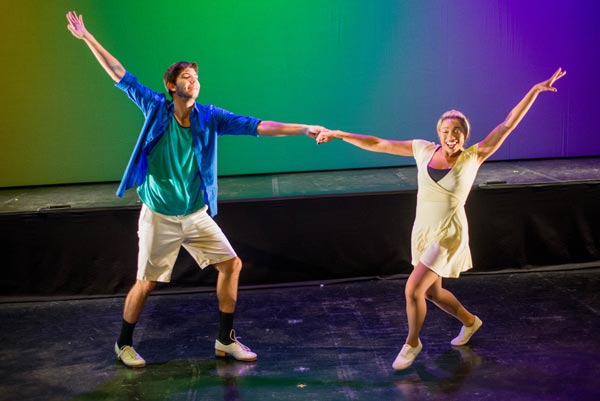 (RAHWAY, NJ) -- Dynamic. Infectious. Energetic. From the hit show STOMP, Ryan Johnson, and award-winning performing artist, Quynn Johnson, UCPAC presents SOLE Defined on Saturday, January 26th at 8:00pm.  A portion of the proceeds will support the UCPAC Humanities Scholarship. SOLE Defined is a 501(c)3 charitable organization. They are committed to their mission to restore and preserve percussive dance in international communities.
Ryan Johnson is a performer, choreographer, and creator/artistic director of SOLE Defined. He is a well-known international performer who has been called "purely amazing" by Septime Weber, Artistic Director of The Washington Ballet. Johnson co-founded SOLE Defined in 2011, an esteemed dance company that takes an exciting twist on theater and percussive dance by turning bodies into human drums and translating global rhythms into movement.
SOLE Defined, is the intersection between percussive dance, multimedia, storytelling and the African American narrative throughout American History in 90 minute shows called "Percussicals". Percussicals are high-quality percussive dance musicals that raise concisions about historic information directly affecting the African American narrative, while preserving percussive dance forms created in the United States. Using art to address social injustice, they strategically created a company of artist that represents the diversity of our cities, to inspire hope and initiate transparent conversations between social classes.
SOLE Defined is sponsored in part by the Union County College Foundation and NJAdvanced Media. 
For ticket purchases, please visit the Box Office located at 1601 Irving Street in Rahway, NJ. The Box Office can be reached via email at boxoffice@ucpac.org and phone at 732.499.8226. Tickets can also be purchased online at www.ucpac.org/events.
---