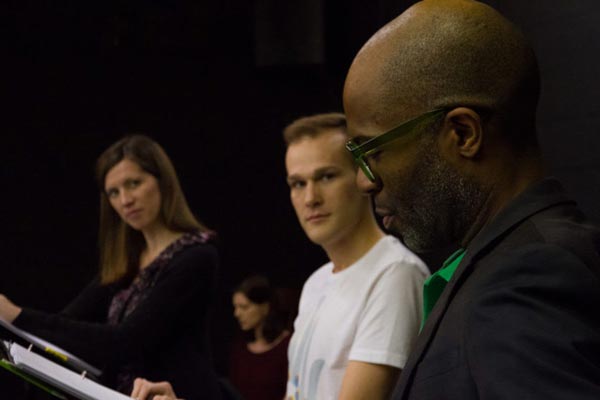 (MADISON, NJ) -- The Writer's Theatre of New Jersey is kicking off their 2019 season with a series of new play readings in the new Madison Community Arts Center venue. This Winter Madison will be filled with writers eager to hear their pages come to life in front of an audience. Starting on January 3rd and going straight through until January 17th there will be 15 plays in 15 days.
Soundings Reading Series is designed to test a fairly developed play in front of an audience. The playwrights receive five hours of rehearsal with professional actors and a director, before their pieces are presented to the public. All readings are followed by a discussion with the author and director, guided by Artistic Director John Pietrowski.
"We have a great deal of variety in the plays we are working on this year," said John Pietrowski, Writers Theatre's Artistic Director. "Eleven of the 15 plays are written by award-winning New Jersey Writers, including six recipients of the NJ State Council on the Arts Playwriting Fellowship. Five of the plays are written by Artistic Directors of theatres inside and outside of the state: John Wooten of Premiere Stages, Deb Margolin of Split Britches, Eric Peterson of Oldcastle Theatre in Bennington Vermont, Stephen Fredericks of The Growing Stage, and Laura Ekstrand of Dreamcatcher Theatre."
"Parents of children age 12 and up should take special note of the Tuesday, January 8 reading—A Better Place to Be, by Stephen Fredericks of The Growing Stage. It's a very moving play about the immigrant experience, which will be fully produced at The Growing Stage in February."
The event is free with a suggested donation of $10.00 (or what you can).  Donations can be made at the door or through the Writers Theatre website at www.wtnj.org. Writers Theater of New Jersey also offers a 7-Play Pass for a donation of $25; 14-Play Pass for a donation of $35 and a Big Read Pass for unlimited readings for a donation of $50 which includes guaranteed entry to all reading events including: Soundings Series, New Plays New Jersey, New Jersey Women Playwrights Reading, and Mile Square Playground. The dates and locations of these other reading series can be found on the WTNJ website.
---
---
The article continues after this ad
---
---
Location: Rose Hall 10 King's Rd. Madison, NJ 07940 - Time: 7:00pm

Dates:

Jan 3: "Fading Grace" John Wooten

Jan 4: "Love's Executioner" Deb Margolin

Jan 5: "Miss Keller Has No Second Book" Deb Hiett

Jan 6: "Water Water Everywhere" Eric Peterson

Jan 7: "Paper Soldiers" Nicholas Glossman

Jan 8: "A Better Place To Be" Stephen Fredericks

Jan 9: "The Lucky Ones" Lia Romeo

Jan 10: "Ways To Be Happy" David Lee White

Jan 11: "New York City 523" Joseph Gallo

Jan 12: "Vatican Falls" Frank J. Avella

Jan 13: "Gospel According to SB" Barsky Susan

Jan 14: "In Real Life" Stacie Lents

Jan 15: "It's A Beautiful Wound" Rich Orloff

Jan 16: "A Certain Age" Laura Ekstrand 

Jan 17: "Five Husbands" Ben V. Marshall

For more information on the individual plays and playwrights and for tickets, please visit the theatre's Soundings page.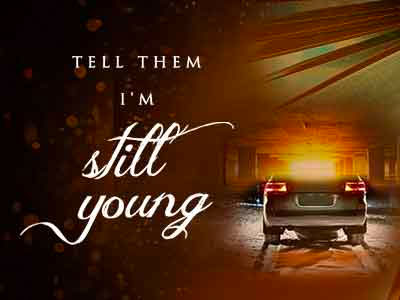 Emmy-Winning South Oranger, Andre Braugher
​​​​​​​"I'm Andre Braugher and I'm here at the South Orange Performing Arts Center, SOPAC, rehearsing a new play by Julia Doolittle called 'Tell Them I'm Still Young.'"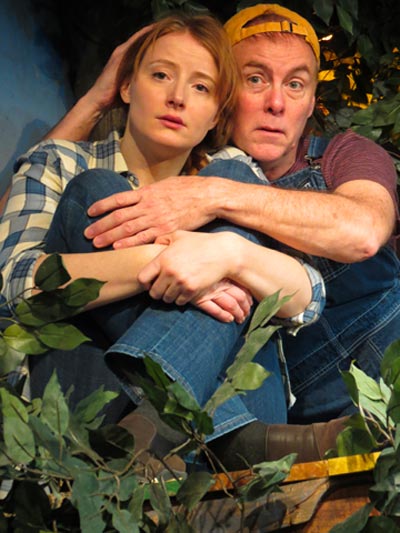 It's "Apple Season" at NJ Rep
Every family has stories. Some are funny. Some are sweet. Some are sad. And some are never shared. Those are often the most powerful.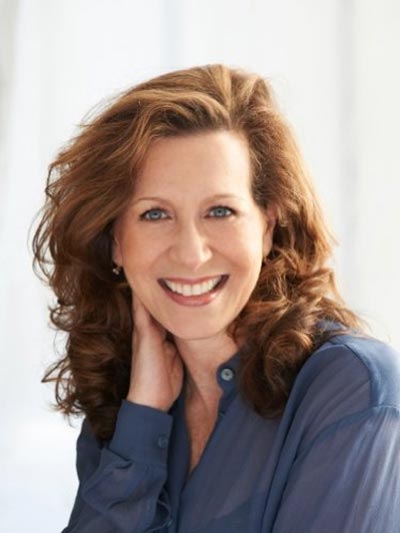 Betsy Aidem Puts A Woman's Touch On George Street Playhouse's "A Doll's House, Part 2"
Betsy Aidem is a veteran actress you might have seen on Broadway. Or maybe on an episode of "Law & Order: SVU." Or maybe on the big screen last year in "The Greatest Showman." But over the next few weeks in New Brunswick, Aidem is adding a brand-new section to her résumé — by helming a sequel (of sorts) to a classic play that's more than 100 years old.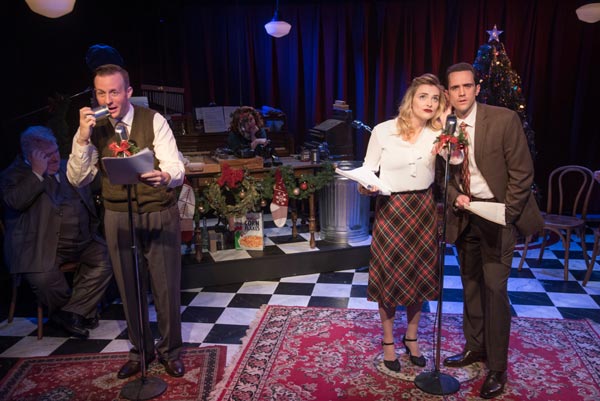 PHOTOS from "It's A Wonderful Life: A Live Radio Play" at Mile Square Theatre
(HOBOKEN, NJ) -- Mile Square Theatre, Hudson County's leading professional theatre, revives its beloved production of It's a Wonderful Life: a live radio play, by Joe Landry. Mile Square Theatre becomes a live recording studio in the golden age of radio, and MST theatre goers become the studio audience as WMST "goes on air" to broadcast Frank Capra's popular holiday story. The production runs Thursday through Sunday until December 23.