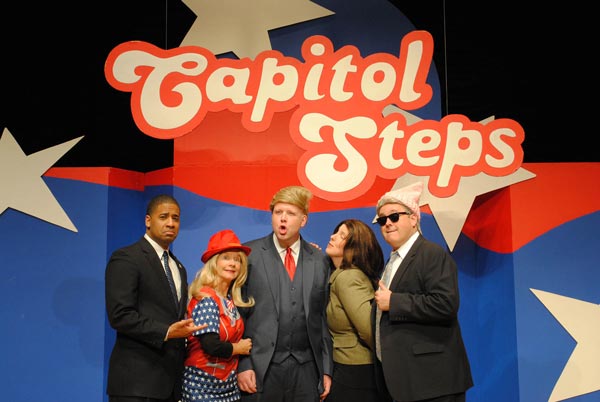 (MORRISTOWN, NJ) -- The Capitol Steps return to Mayo Performing Arts Center to offer their comedic take on all things political on Friday, January 11, 2019 at 8:00 pm. Tickets range from $29-$59.
The Capitol Steps began as a group of Senate staffers who set out to satirize the very people and places that employed them.
The group was born in December 1981 when some staffers for Senator Charles Percy were planning entertainment for a Christmas party. Their first idea was to stage a nativity play, but in the whole Congress they couldn't find three wise men or a virgin. So, they decided to dig into the headlines of the day, and they created song parodies & skits which conveyed a special brand of satirical humor.
In the years that followed, many of the Steps ignored the conventional wisdom ("Don't quit your day job!"), and although not all of the current members of the Steps are former Capitol Hill staffers, taken together the performers have worked in a total of eighteen Congressional offices and represent 62 years of collective House and Senate staff experience.
Since they began, the Capitol Steps have recorded over 30 albums, including their latest, Orange Is the New Barack. They've been featured on NBC, CBS, ABC, and PBS, and can be heard twice a year on National Public Radio stations nationwide during their Politics Takes a Holiday radio specials.
---
The article continues after this ad
---
---
Mayo Performing Arts Center is located at 100 South Street in Morristown, New Jersey.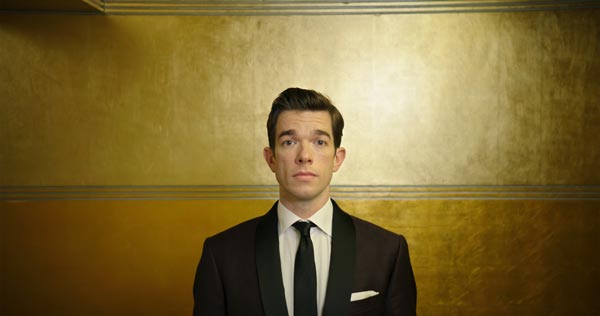 John Mulaney and Pete Davidson To Perform at BergenPAC
(ENGLEWOOD, NJ) --  Bergen Performing Arts Center (bergenPAC) presents comedians John Mulaney and Pete Davidson on Sunday, March 24 at 7:00pm and 10:00pm. The tour has been selling out in venues across the state, so don't miss out. There is no age limit for the show, but parental discretion is advised. Tickets are $49.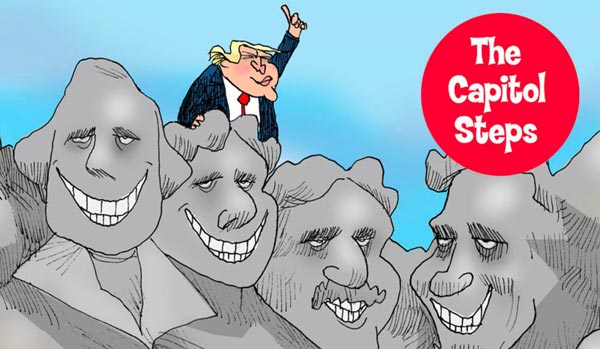 The Capitol Steps To Perform At Axelrod PAC
(OCEAN TOWNSHIP, NJ) -- What better way to celebrate Presidents Day weekend than with political satire at its best.  The Capitol Steps will visit the Axelrod Performing Arts Center on February 16 at 8:00pm to celebrate American political theater. From Washington, D.C. to Off-Broadway, The Capitol Steps continues to make "Make America Grin Again" in the historical and hysterical Trump era.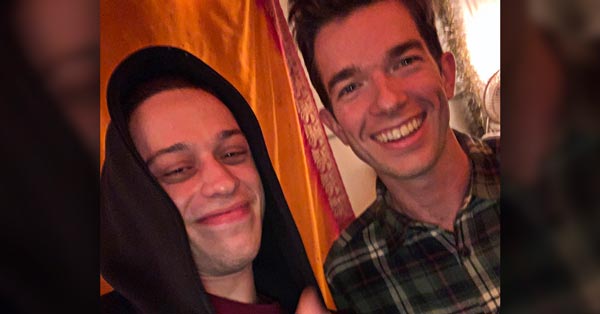 John Mulaney & Pete Davidson To Perform At Count Basie Center For The Arts
(RED BANK, NJ) -- Comedian John Mulaney and Pete Davidson will perfom at Count Basie Center for The Arts on Sunday, February 17 at 10:00pm. Tickets are $49.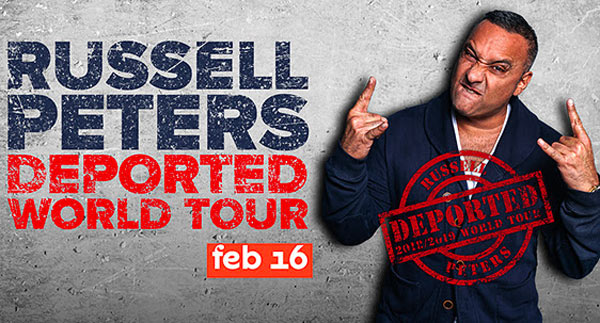 Russell Peters To Perform Two Shows at NJPAC
(NEWARK, NJ) -- Emmy and Peabody Award-winning comedian Russell Peters will leave no cultural stereotype unturned when he brings his brand-new Deported World Tour to NJPAC's Prudential Hall on Saturday, February 16.  Due to popular demand, there will be two performances: one at 7:00pm and another at 9:30pm.  Tickets range from $49 to $99.