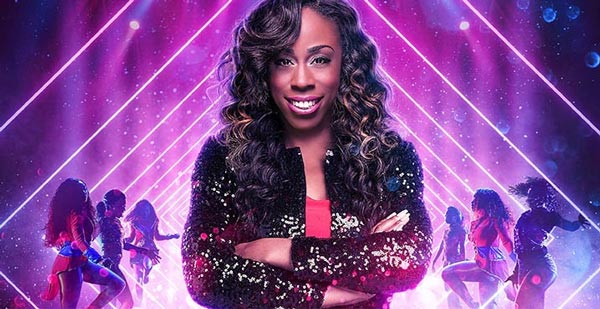 (NEWARK, NJ) -- New Jersey Performing Arts Center (NJPAC) presents Bring It! LIVE- The Dance Battle Tour, Saturday, July 13, 2019 at 8:00pm. Back by popular demand, legendary Coach Dianna Williams and the Dancing Dolls of Lifetime's hit series Bring It! return with their 2019 live tour, an all-new, hotter-than-ever evening jam-packed with heart-pounding dance routines, lively audience interaction, and much more. Tickets range from $33.75 to $63.75.
On television and on stage, Bring It! is known for capturing the livewire energy and spectacle of the elite world of hip-hop majorette competition, including fierce, high-octane performances that motivate and inspire. When Bring It! began touring three years ago, it took the country by storm – and now it's on the road again with never-before-seen material sure to delight fans of the Lifetime show. 
Audience members take part in live voting, engage in a Q&A session with the cast, and get the exclusive, behind-the-scenes lowdown on the smash hit series. In addition to audience participation, the 2019 edition of Bring It! LIVE will feature brand-new "Fan Vs. Dancing Doll" stand battles as well as an electrifying finale that will all add up to one unforgettable night of motion. 
NJPAC is located at One Center Street in Newark, New Jersey.  NJPAC has the most diverse programming and audience of any performing arts center in the country, and is the artistic, cultural, educational and civic center of New Jersey – where great performances and events enhance and transform lives every day. NJPAC brings diverse communities together, providing access to all and showcasing the state's and the world's best artists while acting as a leading catalyst in the revitalization of its home city. Through its extensive Arts Education programs, NJPAC is shaping the next generation of artists and arts enthusiasts. NJPAC has attracted more than 9 million visitors (including over 1.7 million children and families) since opening its doors in 1997, and nurtures meaningful and lasting relationships with each of its constituents.
---