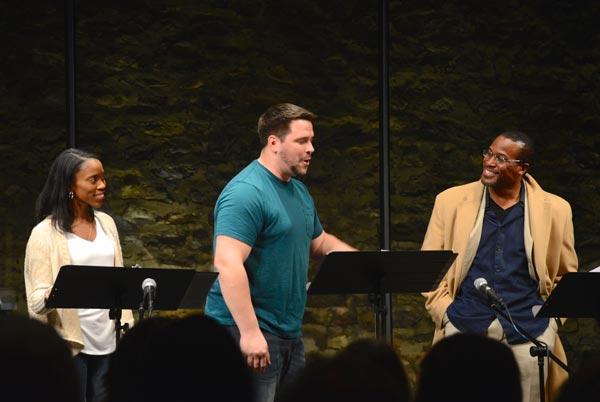 (NEW HOPE, PA) -- New Feathers Productions will present the featured, full-length, new works reading of Naked Call by award-winning, playwright Ken Kaissar on Thursday, December 20th.  Naked Call will be professionally produced and presented for one night only and is the featured reading as the successful season concludes at the James A. Michener Art Museum.  Tickets include a museum pass with access to the latest exhibitions and the ever-popular, pre-show wine gathering with the creatives at 6:15pm, Naked Call starts promptly at 7:00pm and runs approximately 75 minutes.  
In the play, an Off-Off-Broadway theatre company produces a futuristic, post-apocalyptic, Dystopian tale, but the concept requires that the piece be performed in the nude.  The play is fully rehearsed and the cast gathers for the first naked rehearsal. Hesitation sets in and causes the cast to scrutinize the concept.  Are we getting naked out of necessary artistic expression?  Or is this a desperate attempt to be noticed?  Note:  The real cast performing on the 20th will be clothed. 
"It was obvious to me when we presented our short plays that the New Feathers audience is hungry for new work as well as being part of the creative process.  And now it's a thrill to share my full-length work with them.  It's always a pleasure to share new work with an audience that clearly wants it," stated Ken Kaissar.
The event is produced by Mandee K. Hammerstein, John Augustine, and Greg T. Nanni. Tickets on sale now at MichenerArtMuseum.org.  Tickets are $20 each.  Select proceeds of all NFP ticket sales additionally benefit the James A. Michener's educational programming department.  
"Producing Ken's full-length will be especially exciting for all three producers, as I sat in watching both John and Greg take part in a developmental reading of Naked Call during a Princeton Witherspoon Circle session.  Observing this reading was overly entertaining for the brain, it's my hope our audience's imagination will happily run wild in every corner too!  With this show, one way or another, you'll find yourself relating, while asking the question, how far would I push my own boundaries for the love of my art?" said Mandee K. Hammerstein.
---
The article continues after this ad
---
---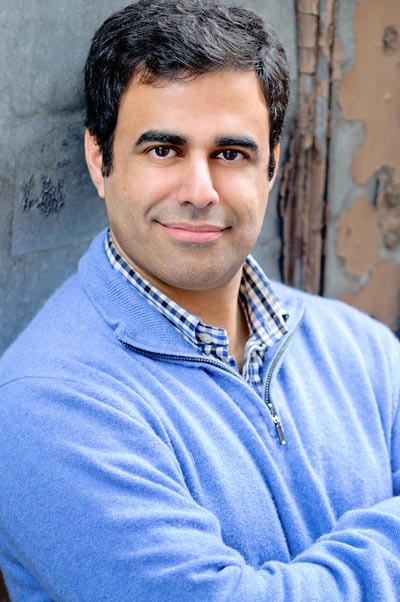 Ken Kaissar's plays have been performed or developed by the Philadelphia Theatre Company, Bristol Riverside Theatre, Delaware Theatre Company, Mildred's Umbrella, Fusion Theatre Company, Urban Stages and Passage Theatre.  His play THE VICTIMS OR WHAT DO YOU WANT ME TO DO ABOUT IT (published by McFarland & Company, Inc.) was a runner-up for the 2009 Princess Grace Award and was honored by Middle East America: A National New Plays Initiative, a partnership of Golden Thread Productions, Lark Play Development Center, Silk Road Rising. His adaptation of Geoffrey Chaucer's THE CANTERBURY TALES was commissioned by Columbia University.  His ten-minute play CEASEFIRE was an official selection in the 2012 New Works Festival at the Fusion Theatre Company in Albuquerque, and the 2015 ReOrient Festival at Golden Thread Productions in San Francisco. His other plays include A MODEST SUGGESTION (available on Amazon), THE MAN STANLEY and NUDE STUDY. He holds a BFA in directing from Carnegie Mellon University and an MFA in playwriting from Columbia University. He teaches playwriting and theatre history at Rider University and Stockton University. He also works as an acting coach.  
New Feathers Productions is a professionally produced, ever-expanding playwright and performance reading series devoted to new works and are will be accepting open-submissions from all playwrights, submission details TBA.  From inception and onto their exciting, second-season this fall, NFP promises to showcase theatrical works currently created by the award-winning playwrights of Princeton's Witherspoon Circle and will be collecting new work for future programming from Bucks County area playwrights. NFP purposefully presents an edgy, industry-inside view to the creative development process with skilled performers, playwrights and directors.  NFP aims to deliver a delightful and memorable mix of emotion-flexing, brain-teasing comedy, frank thought, post-conversation, while immersing participants in the experimental, theatrical process and encourages audience feedback to support new work.  For the latest updates please visit the New Feathers Productions Facebook page  or email: NewFeathersProductions@gmail.com
The James A. Michener Art Museum collects, preserves, interprets, and exhibits American art, and promotes the work of nationally and internationally known Delaware Valley artists of all eras and creative disciplines. Founded in 1988, the museum presents exhibitions that explore a variety of artistic expressions and offers diverse educational programs that develop a lifelong involvement in the arts. Throughout the year, the Michener Art Museum hosts a wide range of programs open to the public, including lectures, artists conversations, gallery talks, artist studio tours, dance performances, jazz performances, family-themed activities, and other events. The Museum also offers a diverse selection of art classes for children and adults, which include instruction in drawing, painting, sculpting, and printmaking as well as programs for the public, schools, and teachers designed to support arts education. The James A. Michener Art Museum is accredited by the American Alliance of Museums.
PHOTOS: (TOP) Nyiema Lunsford, Tyler Horn and Clayton Prince (Cosby Show, Dark Justice, Hairspray) during New Feather's December 6th production, featuring one-acts, by John Augustine and John McDonnell (BOTTOM)  Playwright Ken Kaissar, premiering Naked Call with New Feathers Productions December 20th at the James A. Michener Art Museum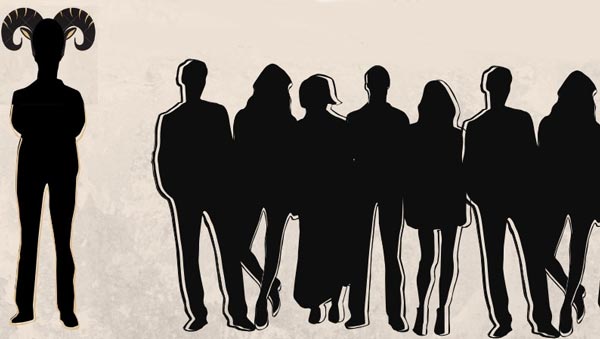 Rise of the Goatman
Theater For The New City presents Beltsville/Rockville, Part 1: Rise of the Goatman, an original play by Englewood resident Matt Okin (Artistic Director of Black Box Studios), from December 27 through January 13. In this pseudo-Southern Gothic dark comedy, a vibrant group of teens from two very different suburban neighborhoods clash over class differences, drugs, and sex - and the existence of the legendary 'Goatman' in 1986. Cut to 2013, and the adolescent kids of those very same teens are struggling to make sense of their family histories - and the same "mythological" creature - that could be holding them back in life.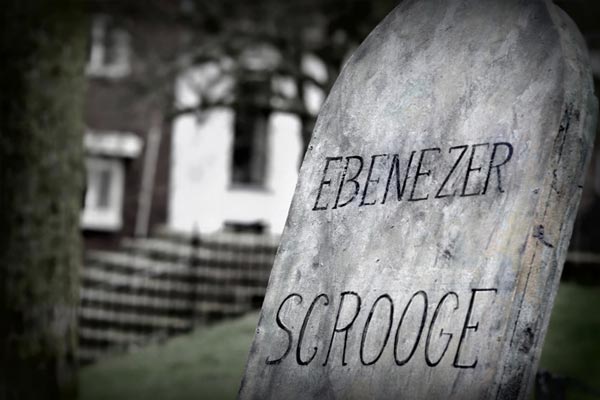 An Actor's Carol
There's something absolutely wonderful about A Christmas Carol, the holiday classic penned by Charles Dickens in 1843.  The story has been told in countless films, plays, and cartoons.  It is performed on stages around the world towards the end of every season and is universally loved.  But imagine being one of the many actors of a certain age who get typecast as Scrooge and are forced to relive that nightmarish night over and over again each year.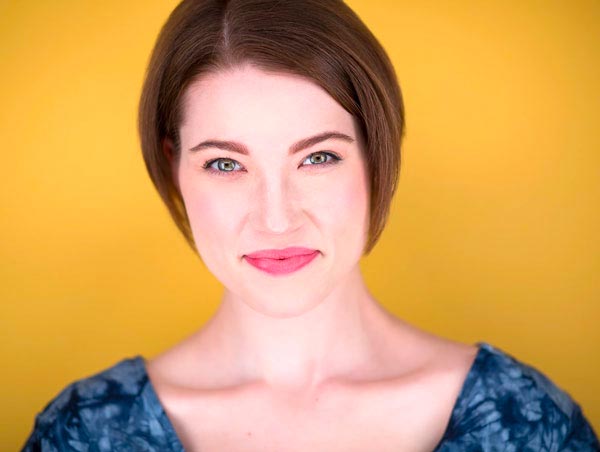 "The Spitfire Grill" and Caitlin Geisser Return To Their Roots
"I saw something in her that you rarely come across," recalled Ted Wioncek III, Artistic Director at Eagle Theatre in Hammonton. "She's more than wise beyond her years; I believe she's going to be a game-changer and a trendsetter for this art form."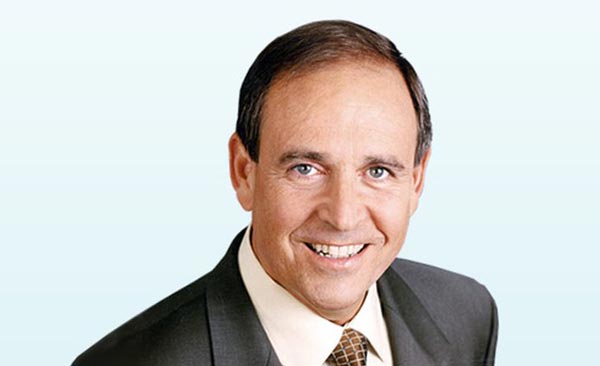 Playwright Walter Anderson Talks About "The Trial Of Donna Caine"
​​​​​​​The political climate in the United States—with its right and left, red and blue, conservative and liberal—prompts this question: Is reconciliation possible?