(RED BANK, NJ) -- The Count Basie Center for the Arts, Townsquare Media top 40 station 94.3 The Point and Citi joined forces on "Giving Tuesday" to raise nearly $30,000 to underwrite free tickets to Basie holiday shows for area first responders and their families.
"We are thrilled that the community came together to acknowledge and celebrate our first responders," said Maria D. Sorensen, Vice President / Development, Count Basie Center for the Arts. "Our donors, together with Citi, who generously provided match funds, raised nearly $30,000. The daylong broadcast on 94.3 The Point provided our Giving Tuesday campaign with incredible visibility, and we look forward to welcoming our local heroes and their loved ones to the Basie Center in the coming month."
First responders interested in taking advantage of the free ticket offer can visit thebasie.org/firstresponders for instructions. 
In addition to monies raised for free holiday concert tickets, the daylong broadcast shined a light on several area organizations, including the 200 Clubs of Monmouth and Ocean counties. The organization, with chapters throughout the United States, provides for the families of public safety and rescue personnel killed in the line of duty. Their Monmouth and Ocean presidents – former Lieutenant Governor Kim Guadagno and David J. Paulus, respectively – spoke during the broadcast, as did New Jersey State Assemblywoman Serena DiMaso – herself a first responder in Holmdel – Monmouth County Sheriff Shaun Golden, Red Bank Police Chief Darren McConnell, and others.
Pop star Jason Mraz, who performed to a sold-out crowd on "Giving Tuesday" evening, also joined the broadcast to speak about the importance of giving.
---
The article continues after this ad
---
---
"Giving is a great way to get out of your head," Mraz said on the air. "Doing good equals feeling good. To be able to bring messages onto a stage – maybe there's enough medicine in the music to transform a listener, or at least inspire them to live or give the way they truly want to."
"This is a very small but meaningful way to give our thanks to the men and women that protect and serve our communities," said Adam Philipson, President / CEO, Count Basie Center for the Arts. "Our Board of Trustees and our entire staff hope that first responders and their families will take advantage of a holiday gift of the arts."
The live "Giving Tuesday" broadcast also featured performances from students of the Count Basie Theatre Performing Arts Academy's Rockit! Live and Jazz Arts academies, and compositions from members of the Basie's Monmouth Conservatory of Music.   
"This year's Giving Tuesday radiothon was another example of our community coming together to rally around an important cause," said Steve Ardolina, Jersey Shore Regional Operations Manager, Townsquare Media . It is our pleasure to help give back to local Jersey Shore first responders who are there for all of us."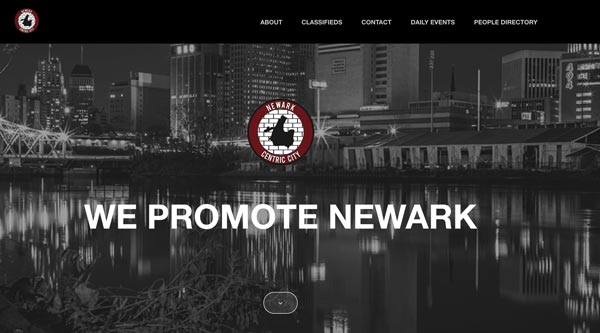 A Look at Newark Centric City
(NEWARK, NJ) -- Newark Centric City officially launched on September 29, 2018, but site owner Suzanne Joblonski has been actively promoting Newark through social media for the past year and a half.  New Jersey Stage spoke with her to learn more about the site.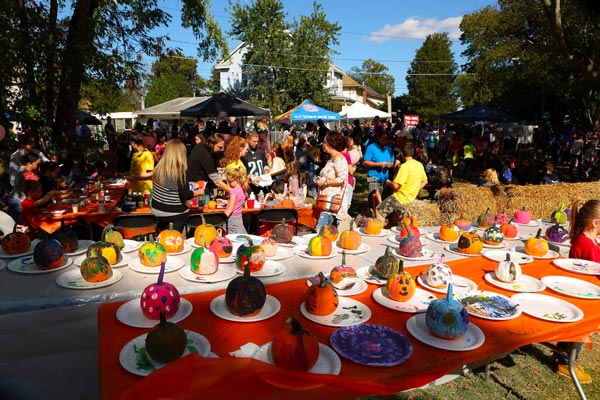 The 27th Annual Blackwood Pumpkin Festival
Now that summer is officially in the rearview mirror – even with an occasional warm-weather day – the time has come for thoughts to turn to things autumnal. That could mean painting a pumpkin or constructing a scarecrow for Halloween decorating. It might be checking out a craft fair for an early start on holiday shopping. It could involve an outdoor spot with live entertainment to see and hear without slathering on high-number sunscreen. Or maybe it's just taking in an activity that's fun for the whole gang, even the four-legged ones.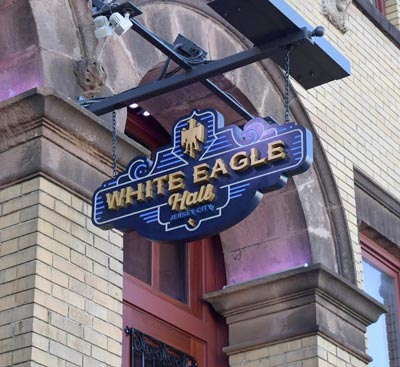 JCTC Brings Theatre & Performing Arts Back to Restored White Eagle Hall
(JERSEY CITY, NJ) -- After many decades, theatre has returned to one of New Jersey's most-prized historical venues. In April, Jersey City Theater Center (JCTC) begins a new chapter in the NJ/NY performing arts world by presenting theatre and dance to the newly restored, White Eagle Hall.