---
New Jersey State Council on the Arts Names Allison Tratner as Executive Director Click here for the story!
---
PODCAST: 2 Guys From Jersey - Episode 61
originally published: 12/05/2018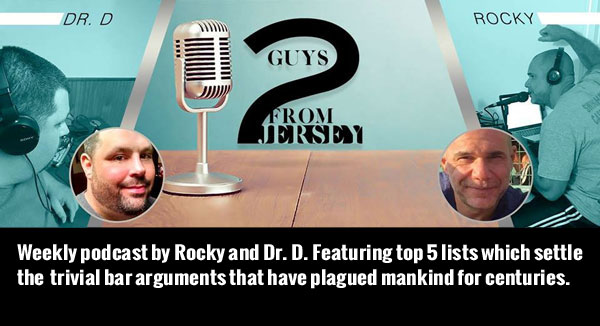 For more on the podcast click here.  Follow the podcast on Facebook and Twitter.
---
If you have a podcast and would like more exposure for your show, email us at info@newjerseystage.com - let us know where the podcast is and we'll check it out.  If we like it, we'll run it on our website and possibly in our magazine as well!
---


Comedian Tom Papa To Perform In Newton
(NEWTON, NJ) -- With more than 20 years as a stand-up comedian, Tom Papa is one of the top comedic voices in the country, finding success in film, TV, radio, podcasts as well as on the live stage. Papa will perform on Saturday, June 22, 2019 at 8:00pm at The Newton Theatre. Tickets start at $29.
---
Mayo Presents The Capitol Steps: Make America Grin Again
(MORRISTOWN, NJ) -- The Capitol Steps return to Mayo Performing Arts Center to offer their comedic take on all things political on Friday, January 11, 2019 at 8:00 pm. Tickets range from $29-$59.
---
UCPAC Presents Louie Anderson
(RAHWAY, NJ) -- Comedy legend Louie Anderson will grace the stage of Union County Performing Arts Center next month for a one-night-only performance on Saturday, December 15 at 8:00pm. Anderson is one of the country's most recognized and adored comics, named "One of 100 Greatest Stand-up Comedians of All Time" by Comedy Central. His career has spanned over 30 years.
---
SOPAC Presents Comedian Todd Barry on December 14 (rescheduled performance)
(SOUTH ORANGE, NJ) -- Comedian Todd Barry has confirmed a rescheduled date of December 14 at 8:00pm at SOPAC to replace his cancelled engagement earlier in the month.  "We are delighted that Todd Barry is able to come back to SOPAC so soon," said SOPAC's Executive Director Mark Packer. "Comedy is the perfect antidote to holiday stress! It's a surefire hit when Todd Barry, with opener Jim Tews take the stage on December 14." 
---
NJPAC Presents Comedian Ronny Chieng
(NEWARK, NJ) -- New Jersey performing Arts Center (NJPAC) presents Ronny Chieng on Saturday, February, 2, 2019 at 8:00pm. Spend a hilarious evening with  one of the fastest-rising stars in stand-up comedy, known for his role in the big-screen hit Crazy Rich Asians, and for his regular appearances as a correspondent on Comedy Central's Daily Show with Trevor Noah.
---


A Look At 2 Guys From Jersey
In issue 50, New Jersey Stage gave readers the opportunity to learn more about the writers who contribute to the magazine and the daily site. We'd like to give you the opportunity to learn more about the two shows that are featured in our magazine each month.  One is a podcast called 2 Guys From Jersey that runs a new episode every Wednesday. It involves Dr. D, Rocky, and Erin (a recent addition to the team) trying to settle trivial bar arguments that have plagued mankind for centuries.
---
"Legal Immigrant" Alan Cumming Brings His Cabaret To State Theatre New Jersey
It was the fall of 2008. Barack Obama had just been elected president. And Scottish-born actor Alan Cumming was sworn in as a citizen of the United States.
---
"Hysterical!" Gallagher LIVE! at The Strand Lakewood
Gallagher is joking with patrons in the lobby of Lakewood, NJ's historic Strand Theater this Thursday, May 24, 2018 evening. In his audacious style, he's grabbing cameras out of the hands of patrons who want to take great selfies with him, while also taking the time to sign T-shirts for stand-up comedy fans waiting for him at the merch table.
---
So You Want To Be A Comedian?
"I feel I have the kind of life where people think I'm making things up all of the time, but weirdness is kind of attracted to me," said Jess Alaimo, a comedian from Monmouth County.  "So, I just go with whatever happens to me."
---
The United States of Russia
Rutgers alum, Ben Rosenfeld released his third comedy album in January.  Entitled, The United States of Russia, the album was released by Comedy Dynamics and continues the Russia born, American raised comedian's style of mixing tales of his immigrant parents and outsider childhood with topics ranging from millennials, terrorism, politics, and adjusting to life as a newlywed.  We caught up with Ben to talk about the album.
---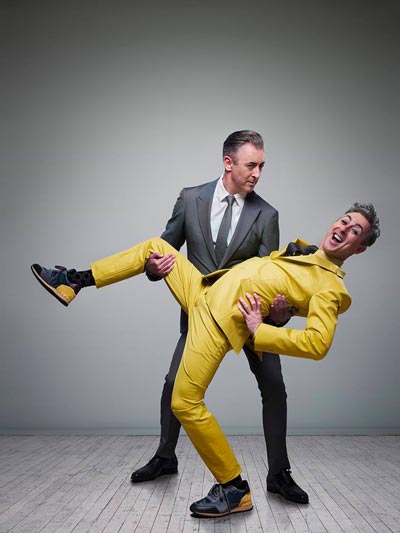 "Legal Immigrant" Alan Cumming Brings His Cabaret To State Theatre New Jersey
It was the fall of 2008. Barack Obama had just been elected president. And Scottish-born actor Alan Cumming was sworn in as a citizen of the United States.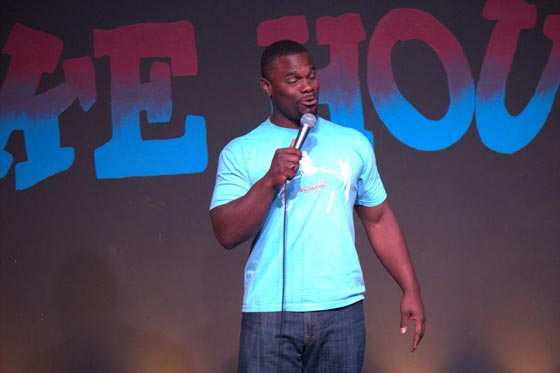 Corey Rodrigues
He was named the Funniest Comic in New England, but Corey Rodrigues hopes to put that title in the rear-view mirror soon. His appearance on Gotham Live helped, but a shot at being the Last Comic Standing might place his career in the fast lane. And he's got a shot. By the time Corey Rodrigues returns to Uncle Vinnie's Comedy Club in November, he will have been part of the second round. If he's lucky, he'll continue on to the TV show.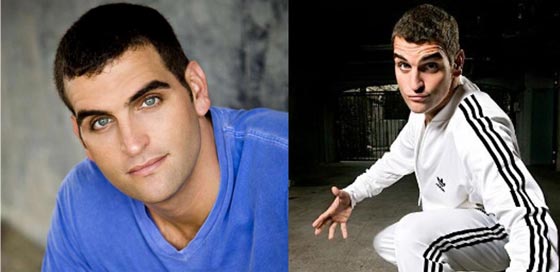 A Little Bad Luck Won't Stop Bret Ernst
Growing up in New Jersey, comedian Bret Ernst moved around an awful lot as a kid. He estimates he attended about 15 different schools before moving to Florida for high school. As anyone who was ever the new kid knows, it can be a little rough; but, it also helped him find his calling.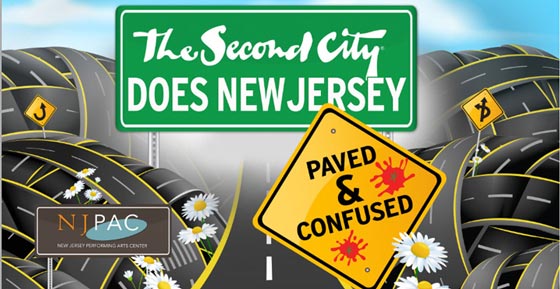 The Second City Does New Jersey
The legendary improvisation group The Second City is coming to the New Jersey Performing Arts Center for shows on November 7th and 8th with a show that's somewhat different from their standard touring production. New Jersey Stage spoke with Kelly Leonard, Executive Vice President of Second City about the show and his upcoming book Yes, and.



Event calendar
Thursday, Dec 13, 2018
---
MUSIC

---
---
JERRY BLAVAT

@ Lobby Bar at Hard Rock Hotel and Casino Atlantic City, Atlantic City - 12:00pm
---
---
---
---
---
---
THEATRE

---
---
---
---
---
FILM

---
On the Map

@ Pollak Theatre @ Monmouth University, West Long Branch - 7:30pm
---
MISC

---
---
View all events
---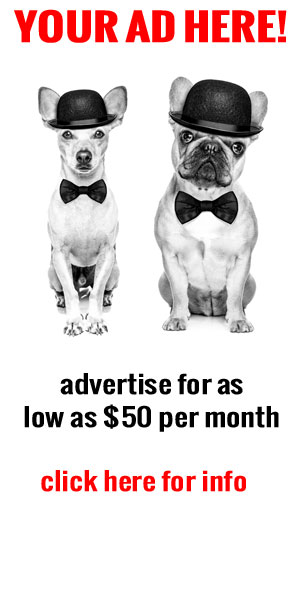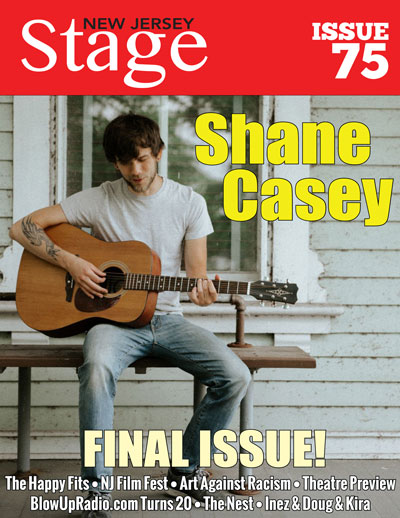 New Jersey Stage © 2018 by Wine Time Media, LLC | PO Box 140, Spring Lake, NJ 07762 (732) 280-7625 | info@newjerseystage.com

Images used on this site have been sent to us from publicists, artists, and PR firms.
If there is a problem with the rights to any image, please contact us and we will look into the matter.