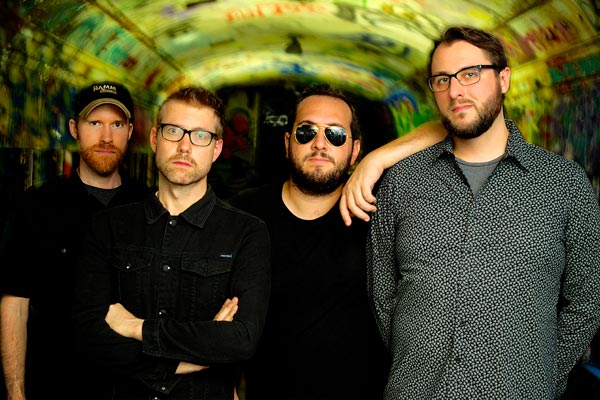 Veteran power-pop outfit The Paper Jets will celebrate the release of their long-awaited LP, "Everyday Forever," on Dec. 7 at Asbury Lanes with a little help from their friends Bobby Mahoney and the Seventh Son, We're Ghosts Now, Tara Dente & the Blind Pilots, and Dave Mooney and Viewers Like You. . Pictured from left to right are Scott Austin Miller, Michael James Virok, Frank Lettieri Jr. and Brian Erickson. PHOTO BY RYAN LARASON
If you enjoy the late, great Roy Orbinson as much as I and millions of others, you're going to love the stellar vocals of The Paper Jets' singer-guitarist Brian Erickson. And if you never heard of the veteran four-piece, you need to crawl out from under your rock and tap into their power-pop.
After seeing them live several times, I was convinced Erickson is one of the best rock vocalists in New Jersey. I'm so glad The Paper Jets' long-awaited LP, "Everyday Forever," proves that, while making Orbison proud up in Rock 'n' Roll Heaven and hitting notes that will shatter your heart, if not glass.
Having first written about this album nearly three years ago, it seems like we've been waiting everyday forever for it, but here 'tis with a look at each track:
"C.C. It's Not Me" — powerful opener that recalls Cheap Trick and The Posies with happy rhythms, crunching guitars and the aforementioned strong vocals
"Wonderful Love" — heartfelt story of lost love that is one of the most Orbison-like of the tracks. I also love the sweet, spare, swooshing outro. 
"Say I Can" – I have enjoyed this since song I first made a video for it in the spring of 2016 for MyCentralJersey.com. It's been a long time coming, but I'm glad it's finally here surrounded by lots of other sonic goodies. While slightly repetitive, "Say I Can" is still stirring with one of the more stunning performances by Erickson.
"Up to You" -- playful romp that is a bitter-sweetly inspiring examination of intimidation masked as respect
"Go on, Go on" – the standout that wonderfully melds deliciously muted horns by Paper Jets bassist-vocalist Scott Austin Miller on sax and guest trombonist Matt Fischer with the punk-rock guitars of Michael James Virok and drums of Frank Lettieri Jr., who produced, co-recorded and mixed "Everyday Forever." If the Ramones were produced by George Martin, this might be what it would sound like.
"Charlie It Can't Be Done" –an exercise in grandiose vs. overblown, this Elvis bio as an imagined epistle from his longtime stagehand Charlie Hodge. I love the line, "I miss the blonde Beale Street barista with the chip in her eye tooth," as well as the sweet, subtle ending that tastefully contrasts the pompousness of some of the drums. They just don't jive with the heartfelt nature of the rest of the track and, unfortunately, mar what otherwise would have been a great tune, as well as an otherwise great Keith Moon-like drum performance. 
"Kiss Arcana" – overproduced to the point where The Paper Jets' simple power pop sounds too much like Boston, Yet, the lyrics are sincere in the desperation expressed, especially the opening line: "You start where she ended. Her kisses closed-mouth and archaic. Yours wide open, sincere, relaxed, saying goodbye like you mean it."
"Chatter" – Erickson most greatly channels Roy Orbison on this one with sadly sweet vocals paired nicely with a forlorn slide guitar part by Virok. A wobbly keyboard adds to the uneasiness of the bittersweet tale about aging out of reckless youth told with clever Elvis Costello-like wordplay. 
"Fingers" – A tasty bass track by Miller, a cool keyboard fadeout and more strong vocals balance out more overproduction .
"My Gemini Heart" – an overlong but pretty power ballad that looks at the conflicts within a relationship, as well as a career, and utilizes an album-concluding refrain from "Charlie It Can't Be Done." 
Check The Paper Jets out live when they celebrate the release "Everyday Forever" and play what may be their last show for a while on Dec. 7 at Asbury Lanes with Bobby Mahoney & the Seventh Son, We're Ghosts Now, Tara Dente & the Blind Pilots and Dave Mooney & Viewers Like You.
Bob Makin is the reporter for www.MyCentralJersey.com/entertainment and a former managing editor of The Aquarian Weekly, which launched this column in 1988. Contact him at makinwaves64@yahoo.com. And like Makin Waves at www.facebook.com/makinwavescolumn.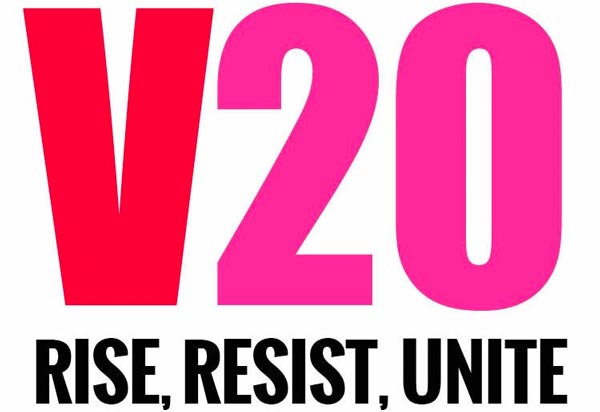 Benefit Concert For Dina's Dwellings In New Brunswick On Friday
(NEW BRUNSWICK, NJ) -- Join the cast of The Vagina Monologues and some special guests for Ladies' Night, a benefit concert of fun and empowering songs celebrating and uplifting women. Co-directed by Mariella Klinger and Dave Seamon and produced by coLAB Arts, the concert takes place at First Reformed Church of New Brunswick for Dina's Dwellings on December 14 at 7:30pm.  It features a wide selection of pop songs and musical theatre selections from your favorite Broadway musicals will be performed along with a preview of an original musical by Dave Seamon and Molly Horan entitled A Universe Without Him.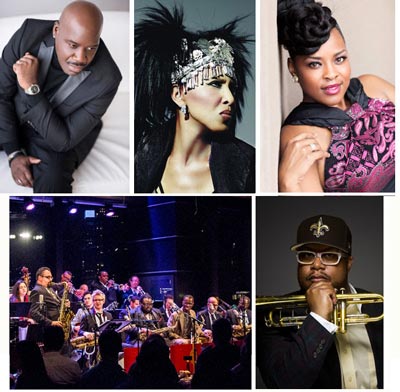 Audible and NJPAC Present "Jazz in the Key of Ellison"
(NEWARK, NJ) -- The New Jersey Performing Arts Center (NJPAC) and Audible have announced the first three national performance dates of "Jazz in the Key of Ellison," celebrating the musical world of the esteemed African-American novelist, critic and scholar Ralph Ellison and his remarkable collection of jazz recordings.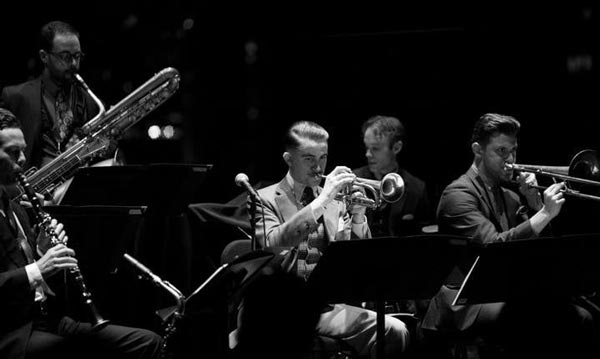 Centenary Stage Presents Michael Davis and the New Wonders
(HACKETTSTOWN, NJ) -- Centenary Stage Company's annual January Thaw Music Festival returns to the Lackland Performing Arts Center featuring three musical guest artists throughout the month of January. The series launches on Saturday, January 12, 2019 at 8:00pm in the Lackland Performing Arts Center with Michael Davis and the New Wonders.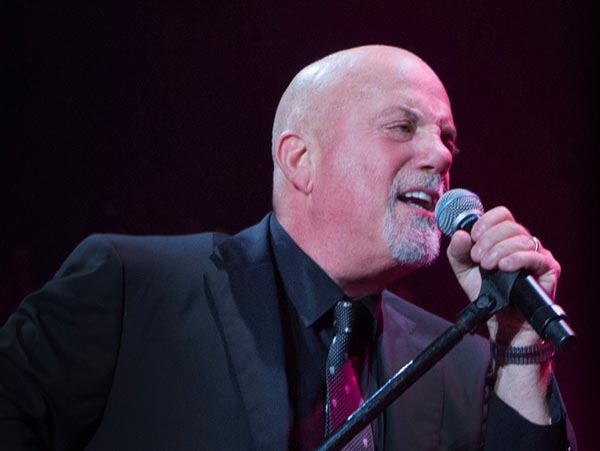 Billy Joel to Celebrate 70th Birthday at MSG
(NEW YORK, NY) -- The Madison Square Garden Company announced that the 64th consecutive show by legendary musician and MSG franchise, Billy Joel, on Thursday, May 9, 2019 takes place on his 70th birthday! The  show will be Joel's 110th all-time performance at The Garden.