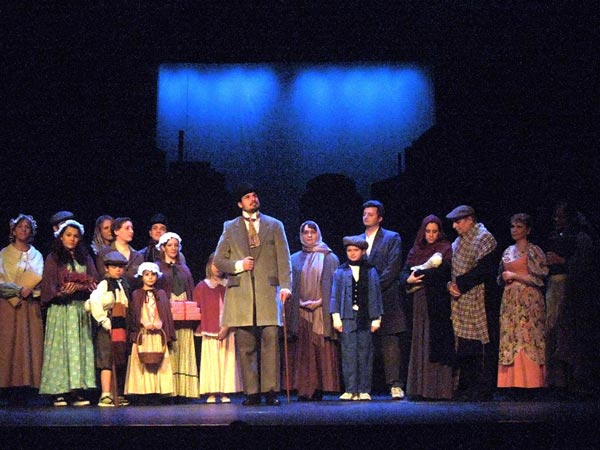 (EAST BRUNSWICK, NJ) --- Playhouse 22 will be presenting its annual production of A Christmas Carol from December 7 - 16.  Directed and adapted by Tony Adase, A Christmas Carol at Playhouse 22 is based on the Charles Dickens' piece by the same name.  It is the story of a miserable miser who learns to keep Christmas in his heart with the help of several ghostly visitations.  A show for the whole family, the Playhouse 22 production is celebrating its 23rd annual year at the theater.  
Fred Dennehy returns as Ebenezer Scrooge, with Jackie Master as the Spirit of Christmas Past, Chris Rowland as the Spirit of Christmas Present, and Peter Reimann as the Ghost of Jacob Marley; with James Moffett as Tiny Tim.  
Performances will be Fridays at 8:00pm; Saturdays at 4:00pm and 8:00pm and Sundays at 3:00pm.  All tickets are $15, and can be purchased online at Playhouse22.org; calling the Box Office at (732) 254-3939; or at the door on the day of the performance.  Playhouse 22 is conveniently located at the East Brunswick Community Arts Center, 721 Cranbury Road, East Brunswick.
---