---
For great Jersey music and much more, tune into our radio station at AsburyMusic.com
---
Riverside Rhythm and Rhyme Presents
Patrick Fitzsimmons On December 16
originally published: 11/19/2018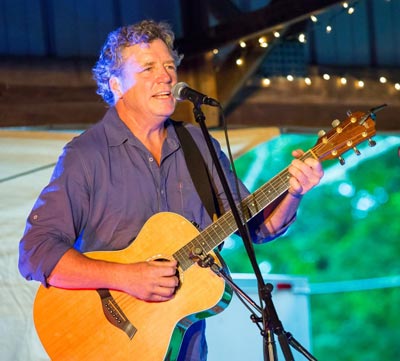 (SUCCASUNNA, NJ) -- Riverside Rhythm and Rhyme (RR&R) presents Patrick Fitzsimmons on Sunday, December 16 from 4:00pm to 6:00pm at the Investors Bank Theatre in Succasunna. Tickets are $20 for general admission; $15 for RAA/SSG/JAM members; and free for those under 18.
Singer-Songwriter Patrick Fitzsimmons writes songs that have that rare combination of strong lyrics coupled with memorable melodies. A skilled vocalist and musician, he plays acoustic guitar, banjo, ukulele and percussion to add depth and rhythm to his original music. His latest CD "Bird Tree" just out, features clever songs and catchy tunes along with local voices and instrumentalists.
Fitzsimmons served his professional music tenure in the late 90s as a member of From Good Homes, a rock band out of northwestern New Jersey signed to RCA Records. When the band broke up in 1999, Fitzsimmons moved to Burlington, Vermont and embarked on a solo career. He has been touring the northeast ever since, drawing enthusiastically attentive crowds wherever he plays. 
Geoff Doubleday, hailing from Sussex County, NJ, to open the concert. An engaging performer with a strong voice, Doubleday fronts his own band "Doubleday" and has been known to back up Fitzsimmons with harmonies, guitar and percussion. 
RR&R is an eclectic coffee house/listening room style venue in the heart of Roxbury Township showcasing local and regional independent artists. Skylands Songwriters Guild, based out of Ledgewood, NJ, is a recognized 501(c)(3) educational non-profit organization dedicated to cultivating the Singer-Songwriter community of Northwest New Jersey and surrounding region. Show is presented in conjunction with the Roxbury Arts Alliance and is a "WXPN Welcomes" event.
---
The article continues after this ad
---
---
Investors Bank Theatre is located at 72 Eyland Avenue in Succasunna, New Jersey.
Photo by Cathy Miller


Grunin Center Presents Rockapella
(TOMS RIVER, NJ) -- Rockapella has become one of the world's most sophisticated and imitated vocal groups, and on Thursday, December 13, at 7:30 pm., the quintet comes to Toms River to take the stage at the Jay and Linda Grunin Center for the Arts.
---
The THE BAND Band Comes To Darress Theatre
(BOONTON, NJ) -- The Darress Theatre presents The THE BAND Band on Saturday, December 15th. If you like the music of The Band, you'll love The THE BAND Band, the most acclaimed and exciting tribute to The Band on the scene today. The show begins at 8:00pm.  Tickets are $25.
---
Spiral Sounds Hosts Abbie Gardner & Craig Akin
(JERSEY CITY, NJ) -- Spiral Sounds' next concert on Friday, December 14th, is a duo with Abbie Gardner and Craig Akin.  Abbie is a key element in the Americana vocal powerhouse, Red Molly, who are well known throughout the U.S. for their impressive harmonies.  Craig has performed extensively with Roosevelt Dime and Red Molly. Doors open 6:30pm, concert at 7:30pm sharp.
---
NJSO presents Chinese New Year Celebration
(NEWARK, NJ) -- The New Jersey Symphony Orchestra presents its first annual Chinese New Year Celebration on February 2, 2019 at the New Jersey Performing Arts Center (NJPAC) in Newark. The event includes an NJSO performance led by Music Director Xian Zhang, as well as pre-concert cultural festivities and a post-concert gala dinner.
---
State Theatre Presents Salute to Vienna - New Year's Eve Concert
(NEW BRUNSWICK, NJ) -- State Theatre New Jersey presents Salute to Vienna - New Year's Eve Concert on Monday, December 31, 2018 at 6:00pm. An annual tradition at the State Theatre for 13 years, this year's program features Viennese conductor Christoph Campestrini and The Strauss Symphony of America; along with Viennese soprano and tenor, Iva Schell and Martin Piskorski; members of the Europaballett St.Pölten (Austria); and International Champion Ballroom Dancers. Tickets range from $55- $125.
---


An Interview with Chip Davis Of Mannheim Steamroller Christmas
You can experience the magic of the holidays — Steamroller-style — when Mannheim Steamroller Christmas by Chip Davis makes a tour stop this Thursday, December 6, 2018, at New Brunswick, NJ's historic State Theatre.
---
Max Weinberg's Jukebox LIVE! at the Grunin Center
Something is different about tonight's November 18, 2018 concert at Toms River, NJ's Grunin Center for the Arts starring Max Weinberg, celebrated drummer from Bruce Springsteen's E Street Band!
---
PHOTOS: Matt O'Ree Band at The Stone Pony in Asbury Park
(ASBURY PARK, NJ) -- The Matt O'Ree Band returned to The Stone Pony in Asbury Park on Friday, November 16 and photographer Estelle Massry of Coucou Photography was on hand to take some photos.  David Bryan from Bon Jovi was one of the special guests that night.
---
"How Could You Not Love Them?" The Buckinghams and Herman's Hermits LIVE! at BergenPAC
Although it's a chilly Saturday, Nov. 17, 2018 evening in Englewood, NJ, music lovers are lined up outside the Bergen Performing Arts Center waiting to hear classic songs of the '60s as performed by two quintessential groups of the era — The Buckinghams and Herman's Hermits starring Peter Noone!
---
If It Ain't Baroque... Bach's Brandenburg Concertos With Symphony in C
You know the old joke: If it ain't Baroque, don't fix it? Well, put away those tools, dear reader. Bach's Brandenburg Concertos ARE Baroque, so no fixing necessary. This Saturday, December 1, Symphony in C is performing Johann Sebastian Bach's Brandenburg Concertos Nos. 2 through 6 at the Rutgers-Camden Center for the Arts. Officially presented in 1721, these collective works are considered to be some of the finest orchestral compositions of the Baroque era (generally 1600 to 1750). These six concertos are among the most recorded, performed and beloved works by Bach. – And that's J.S. Bach, for those of you keeping score at home. There are a LOT of Bachs.
---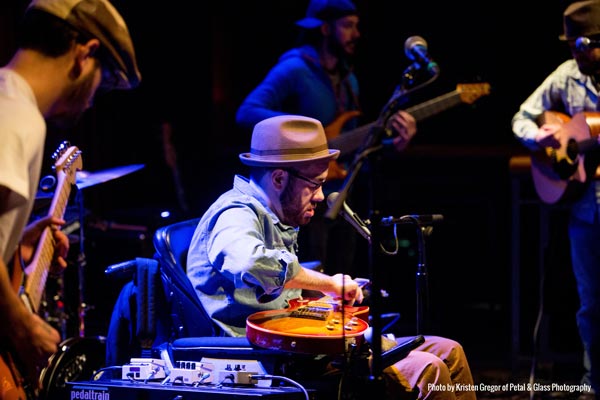 Gooch & the Motion
This New Year's Day will be 15 years to the day that Ryan Nelson's life changed forever.  The Salem County musician crashed his pickup truck head first into a tree, smashing his C7 vertebra, leaving him paralyzed from the neck down.  Doctors told him he died three times on the helicopter ride to the hospital.  He would move on to a second hospital for spinal cord surgery and a third for rehabilitation.  It was there that music literally saved his life by giving him a purpose.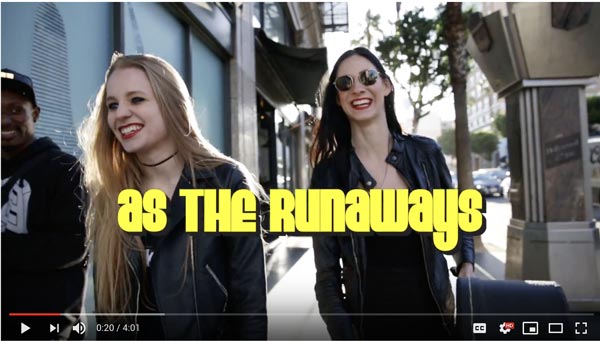 Featured Music Video: "Running Away" by The Weeklings
This month's Featured Music Video of the Month is "Running Away" by The Weeklings.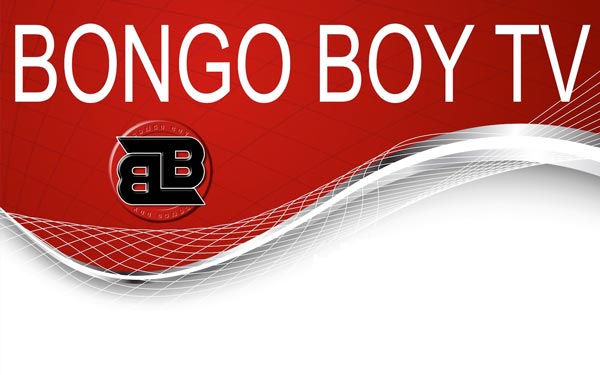 Bongo Boy TV - Issue 53
Each issue of NJ Stage Magazine contains the latest episode of Bongo Boy TV showcasing great music videos from around the world.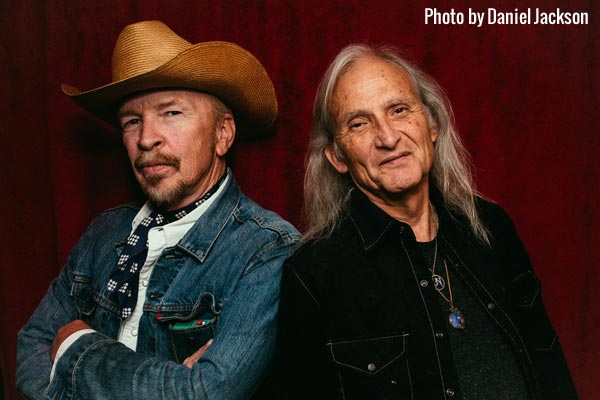 Roots Rock Legends: Dave Alvin & Jimmie Dale Gilmore
"Forty years on the highway, living on dreams and gasoline" That's a line from the wonderful title track of the album  Downey to Lubbock  the first collaboration from Dave Alvin and Jimmie Dale Gilmore.  The longtime friends embarked on a series of acoustic shows in Texas, which were so much fun and well received that they decided to create an album. 



Event calendar
Tuesday, Dec 11, 2018
---
MUSIC

---
---
THEATRE

---
---
---
---
KIDS

---
---
MISC

---
---
---
View all events
---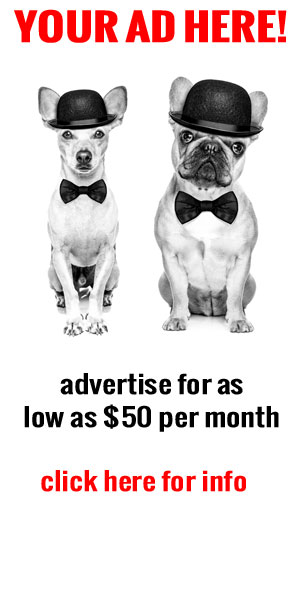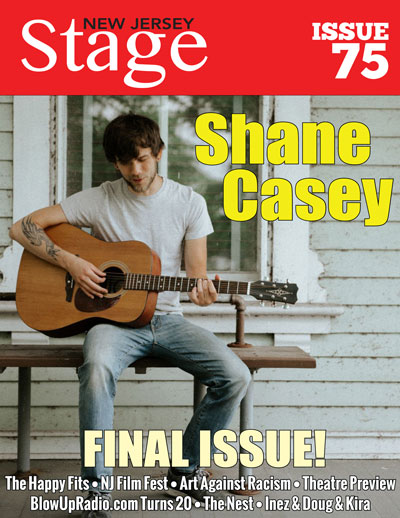 New Jersey Stage © 2018 by Wine Time Media, LLC | PO Box 140, Spring Lake, NJ 07762 (732) 280-7625 | info@newjerseystage.com

Images used on this site have been sent to us from publicists, artists, and PR firms.
If there is a problem with the rights to any image, please contact us and we will look into the matter.