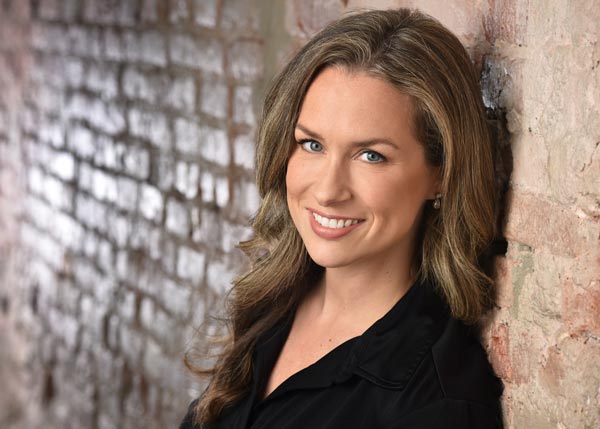 (PRINCETON, NJ) -- Westminster Kantorei will present a concert titled "Lily Among Thorns" with the Westminster Baroque Orchestra on Saturday, November 17 at 8:00pm in Bristol Chapel on the campus of Westminster Choir College of Rider University in Princeton. Led by the ensemble's conductor, Dr. Amanda Quist, the program takes its title from Giovanni Pierluigi da Palestrina's Sicut lilium inter spinas (Lily Among Thorns), movements of which will be performed in the concert. 
"The program is a study in contrast," Quist says. "Lily among thorns comes from the Song of Solomon, a passage set by many composers. The lily has been used metaphorically throughout centuries to symbolize purity, and is juxtaposed with the thorn, the symbol of pain, highlighting its emergence from struggle with virtue and beauty. The concept of contrast in music mirrors good and evil; contrast pervades artistic composition, like a relief sculpture, allowing those who experience it to appreciate consonance and beauty more deeply after having experienced pain and darkness."
The ensemble will also performs works by Carlo Gesualdo, Baldassare Donato, Josquin de Prez, Adrian Willaert, Anton Bruckner, and Johann Sebastian Bach.
Tickets are $20 for adults and $15 for students and seniors and are available by phone at 609-921-2663 or online at www.rider.edu/arts.
CComposed of students at Westminster Choir College, Westminster Kantorei is an award-winning chamber choir specializing in early and contemporary music. The ensemble performs regularly with Juilliard415 and several of America's leading specialists in early music. It was a national finalist for The American Prize, whose judges stated that Kantorei is "truly outstanding," and described the choir as having a "finely-measured and delicate balance of voices, and a mastery of stylistic performance practice."
---
The article continues after this ad
---
---
Dr. Amanda Quist is associate professor and chair of the Conducting, Organ, and Sacred Music Department at Westminster Choir College. She conducts the Westminster Chapel Choir and Westminster Kantorei, and she teaches graduate and undergraduate conducting. Dr. Quist is the recipient of Westminster Choir College of Rider University's 2014 Distinguished Teaching Award and the 2018 Mazzotti Award for Women's Leadership, and she is the Carol F. Spinelli Conducting Fellow. With Westminster Kantorei, she has performed at the American Choral Directors Association's (ACDA) Eastern Division Conference, Boston Early Music Festival, the American Handel Festival, and in France and England.  Last year the choir released its first commercial recording, Lumina, on the Westminster Choir College label and distributed by Naxos. During her work with the Westminster Symphonic Choir, Dr. Quist collaborated with the New York Philharmonic, The Philadelphia Orchestra, Dresden Staatskapelle, and composers Ola Gjeilo and Tarik O'Regan. Her work as chorus master for the premiere of Toshio Hosokawa's opera Matsukaze at the Spoleto Festival USA and the Lincoln Center Festival garnered praise from The New York Times and Charleston City Paper, who described the chorus' performance as "beautifully prepared, gripping," a "gossamer web of voices" and "bridging the vocal and instrumental textures with perfect intonation."  She has also served as chorus master for the Philadelphia Symphonic Choir, preparing the ensemble for performances with The Philadelphia Orchestra of Mahler's Symphony No. 3, conducted by Yannick Nézet-Séguin and Amahl and the Night Visitors, conducted by Bramwell Tovey.
Westminster Choir College of Rider University is located at 101 Walnut Lane in Princeton. To learn more about this concert and other Westminster performances, please go to www.rider.edu/arts.