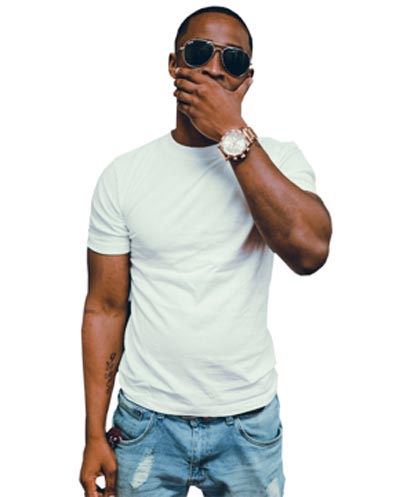 The prolific pride of Asbury Park's Bangs Avenue, Bulletproof Belv is back with a dope LP, 'Without or Without You.' Working again with Long Branch producer EL Trapo Cheese and Asbury Park singer-songwriter Matty Carlock, the rapper releases the new record on Nov. 11 with the a video for the single "Every Night." PHOTO BY ROB SELLIG
Indestructible Asbury Park rapper Bulletproof Belv follows his local hit, "Dark City Lights," with an impressively dichotomous LP, "With or Without You," his third since 2015. The nine-song collection again teams the pride of Bangs Avenue with Long Branch producer EL Trapo, who diversely helms all but one track, and fellow Asbury talent Matty Carlock, a punk-rock singer-songwriter whose turn to hip hop features is almost as prolific as Belv's output. 
Their latest collaboration following "Dark City Lights" from last year's "11:11 Wishful Thinking" LP, is the standout club anthem "F Being Friends," which was produced by Jason Freeze, also a well-known DJ whose crowd-inspiring turntable skills deeply influenced the track. With a poppy yet passionate "Lights" approach, the irresistible tune chronicles a friends-with-benefits situation that has yet to develop into a more romantic relationship. A group chant of "all night long" will animate any dance floor or concert crowd with shouts and fist pumps. Kudos also goes to "Friends" backing vocalist Ashley McKinley, an Asbury singer-songwriter who recently moved to Nashville. I am looking forward to hearing the song live when Belv performs with Carlock on Nov. 16 at Asbury Park Yacht as part of the weekend-long Second Annual Makin Waves Hunger Benefit for Food for Thought, the folks who organize annual Thanksgiving and Christmas dinners for the homeless and the hungry at Asbury's Langosta Lounge, which also will host the benefit. 
Another standout on "With or Without You" is the opening "Every Night," the video to which will coincide with the release of the LP on Nov. 11. That track is about getting out of the hood, while making a bit of fun of YouTube and the folks who are obsessed about having an audience there. Besides Belv's fiery lyrics and delivery, my favorite aspect of "Every Night" is haunting, church-like "backing vocals," a production rather than performance element used extremely effectively by Trapo throughout the LP.
Layers of echoing, ethereal and eerie vocals often are in contrast to Belv's rapid-fire raps, as are Trapo's slow, sexy, extremely danceable jams 'n' grooves, his cymbal-like under beats, and such subtleties as cut-and-paste vocals that sound like a DJ scratching. I also really like slight splashes of trip-hop that seem to give a nod to two of my favorite rap acts, A Tribe Called Quest and De La Soul – although none of the record is that psychedelic. Right alongside Belv driving the tracks are strong main beats layered and paved by Trapo like a master music mason.
Other highlights include "Difference," somewhat of a sequel to "Wave Running," a single that Belv and Trapo did last year featuring their friend, chart-topping Paterson rapper Fetty Wap, who's taken Belv on tour. With "Difference," Belv continues to prove that he's a decent singer, much like the new piano version of "Dark City Lights" featured on CoolDadMusic.com. 
"Sauced," an urban ode to street life, "Star Wars" and perhaps barbecue, also is fun as it tells of an encounter with a spell-binding witch. The same can be said for "Whole Week," in which Belv is the life of the party for seven days straight. 
On a bit more serious note, the hopeful quest of "Living Dreams" is inspiring, while "Get It" is about obtaining what you want out of life whether you can afford it or not, and "Ain't for Everybody" demonstrates how Belv may not be the greatest boyfriend in the world. And the closing "Wait for Me" is a sexy look at a long-distance relationship.

In addition to the APYC show on Nov. 17, which also features Sonic Blume, Belv & Carlock will perform Dec. 20 at Stingers, Long Branch, and Dec. 22, FM Bar, Jersey City. Look for more shows to be announced soon.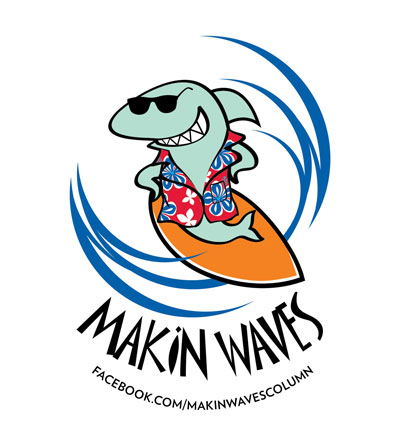 Bob Makin is the reporter for www.MyCentralJersey.com/entertainment and a former managing editor of The Aquarian Weekly, which launched this column in 1988. Contact him at makinwaves64@yahoo.com. And like Makin Waves at www.facebook.com/makinwavescolumn.