This article is from our magazine. To view it in its original format, click here
Featured Music Video: "Damn Thang"
by Woodfish
originally published: 10/24/2018
For more information on the band visit www.woodfishmusic.com
---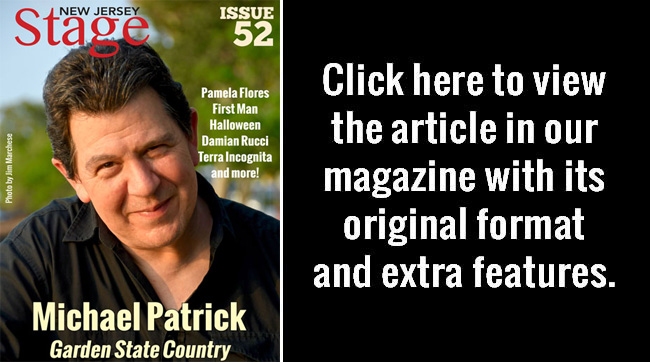 Jann Klose and The Voice's Josett Diaz To Perform At Ethical Brew To Benefit A Cause Close To Home
(TEANECK, NJ) -- On Saturday, December 8th, singer-songwriter and recording artist, Jann Klose will perform at Ethical Brew on behalf of Mind-Builders Creative Arts Center, a community arts and cultural center for children and teens located in Bronx, New York.  Doors open at 7:30, show begins at 8:00pm.
---
Kenny Chesney To Perform At Hard Rock Hotel & Casino
(ATLANTIC CITY, NJ) -- Focusing on smaller venues and markets not directly impacted by his massive stadium tours, Kenny Chesney sought to make his Songs for the Saints 2019 Tour mirror the intimacy of its namesake album. Inspired by the resilience of the people around him, Chesney doubles down on the human connection for his 2019 tour by seeking those members of No Shoes Nation who have spent the past decade and a half making the trip to stadium markets for what is now a summer tradition. On Saturday, May 11, 2019 he brings the tour to Hard Rock Live at Etess Arena in Atlantic City, NJ.
---
State Theatre New Jersey presents Cirque Dreams Holidaze
(NEW BRUNSWICK, NJ) -- State Theatre New Jersey presents Cirque Dreams Holidaze on Friday, December 7 at 8:00pm, Saturday, December 8 at 2:00pm and 8:00pm, and Sunday, December 9 at 2:00pm. Cirque Dreams Holidaze, a division of Cirque du Soleil, has become a critically acclaimed, state-of-the-art Broadway musical, and a fun-filled, holiday family show. Tickets range from $35-$98.
---
NJSO presents 2019 Winter Festival, 'Music Speaks'
(NEWARK, NJ) -- A trio of renowned guest artists with distinct musical voices—pianists Emanuel Ax and Daniil Trifonov and soprano Dawn Upshaw—headline the NJSO's Winter Festival, "Music Speaks," in January 2019. The Orchestra's signature artistic event takes place across three weekends, January 10–27, in six New Jersey venues.
---
RVCC Chorale to Perform Annual Holiday Concert on December 8th
(BRANCHBURG, NJ) --The RVCC Chorale will give its annual holiday concert on Saturday, December 8 at 8:00pm in the Welpe Theatre at Raritan Valley Community College's Branchburg campus. The program will feature Johann Sebastian Bach's cantata, Das Neugeborne Kindelein, as well as a cappella pieces from by Sergei Rachmaninov, Zoltan Kodaly and Giuseppe Verdi. The program also will include an audience singalong of traditional carols.
---


"Great Music!" Tavares and Harold Melvin's Blue Notes LIVE! at the Strand Theater
The music of the 1970s is alive and well this Saturday, November 3, 2018 at Lakewood, NJ's Strand Theater with a concert by the '70's R&B and soul groups Tavares and Harold Melvin's Blue Notes!
---
"An Amazing Musical Genius!" Brian Wilson LIVE! at the State Theatre
In the music room in the back of our house, there's an electric bass and amp, two acoustic guitars, a microphone and PA speakers, several pieces of music recording equipment, and a bookcase filled with books on music, not to mention a slew of assorted music memorabilia. But, perhaps, one of the most highly prized items in the room is hanging directly above the piano next to the college music diplomas.
---
Jazz Saxophonist Don Braden LIVE! at Toms River's Grunin Center
It's a breezy day for a new installment of the Jazz On a Sunday Afternoon concert series at Toms River, NJ's Grunin Center of the Arts this Sunday Oct. 27, 2018 afternoon. Today's special 3pm performance is entitled Earth, Wind and Wonder and is presented by jazz saxophonist Don Braden.
---
Charlie Thomas' Drifters, The Classics IV, and The Brooklyn Bridge LIVE! at The Strand, Lakewood
The stars are out this Saturday Oct. 26, 2018 evening in Lakewood, NJ for a "Golden Oldies" concert featuring Charlie Thomas' Drifters, The Classics IV, and The Brooklyn Bridge!
---
PODCAST: Grammy Winner Terri Lyne Carrington At TD James Moody Jazz Festival
Drummer, leader, and composer Terri Lyne Carrington made history as the first woman to win a Grammy for Best Instrumental Jazz for her album "Money Jungle: Provocative in Blue." Now, she brings her interpretation of Duke Ellington's "Money Jungle" to the TD James Moody Jazz Festival at NJPAC on November 11, 2018, as part of a program called "Jazz Vinyl Revisited." Producer Susan Wallner talks to Carrington about her connections to the jazz greats Clark Terry and Max Roach; her newest project, the Berklee Institute of Jazz and Gender Justice; and why she thinks drummers make natural leaders.
---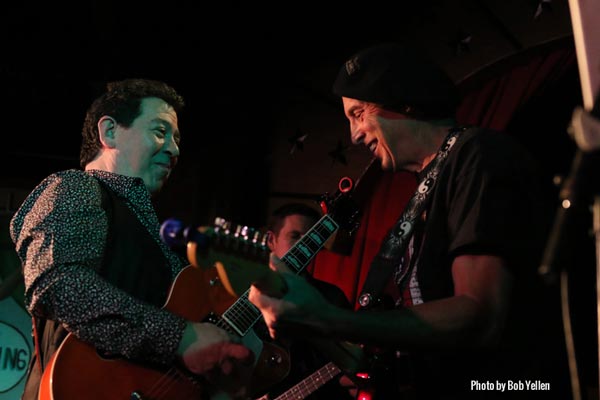 Michael Patrick: Garden State Country
Growing up in New Jersey doesn't generally lend itself to becoming a country music artist. Michael Patrick took a bit of a winding road to get there, but he's about as Americana as they come.  On his latest release, John Wayne Movies, Michael Patrick weaves country songs alongside rock and roll, folk and rockabilly tunes to create an excellent album that few would guess was born in the Garden State.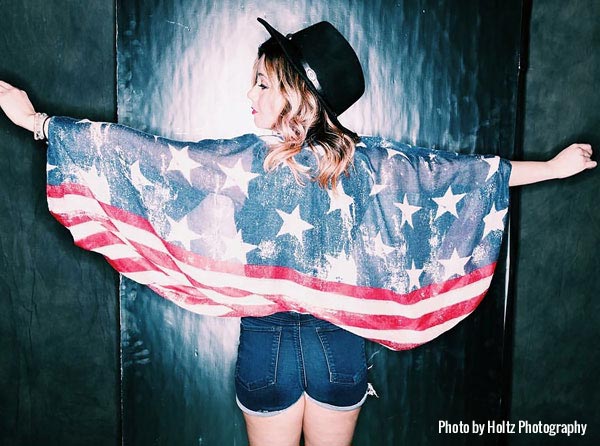 Makin Waves with Pamela Flores: 'Women Don't Owe You Shit'
With the bubbling bravura of Janis Joplin and earthy intelligence of Ani DiFranco, Flores woos audiences like an exotic pixie, then slays them with stunning vocal and guitar chops, as well as an inspiring passion for justice and freedom that has been lending itself more and more to her music. While her recording and video output has been minimal, that will change in 2019, she said. And my, does she have a lot to say!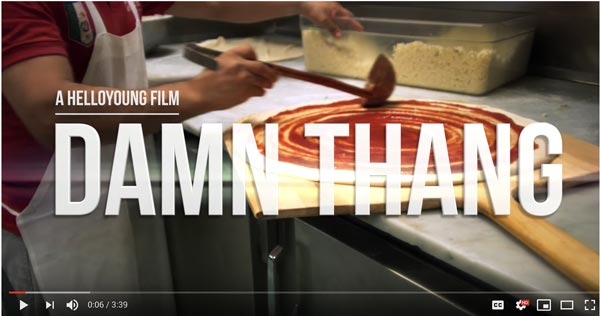 Featured Music Video: "Damn Thang" by Woodfish
This month's featured music video is "Damn Thang" by Woodfish.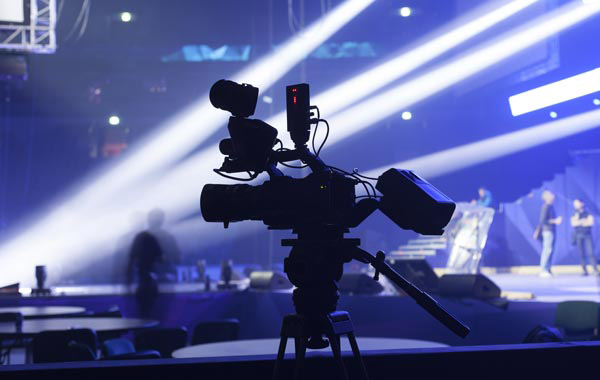 Inside Bongo Boy TV
In issue 50, New Jersey Stage gave readers the opportunity to learn more about the writers who contribute to the magazine and the daily site. We'd like to give you the opportunity to learn more about the two shows that are featured in our magazine each month.  One is Bongo Boy TV, a monthly show that broadcasts great music videos from around the world.  The show is currently in its 7th season and you can see each new episode in New Jersey Stage magazine and on our daily website.



Event calendar
Sunday, Nov 18, 2018
---
MUSIC

---
Allen Stone

@ House of Independents, Asbury Park - 8:00pm
---
---
---
---
---
---
---
---
---
THEATRE

---
Annie

@ Broad Street United Methodist Church, Burlington - 2:00pm
---
---
Annie

@ Axelrod Performing Arts Center, Deal Park - 3:00pm
---
Apples In Winter

@ Centenary Stage Company - Kutz Theater of the Lackland Center, Hackettstown - 2:00pm
---
---
---
---
Pinocchio

@ The Newton Theatre, Newton - 3:00pm
---
---
---
---
---
---
DANCE

---
---
---
KIDS

---
---
---
LECTURE

---
---
View all events
---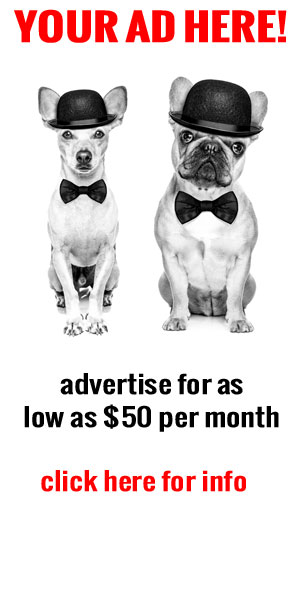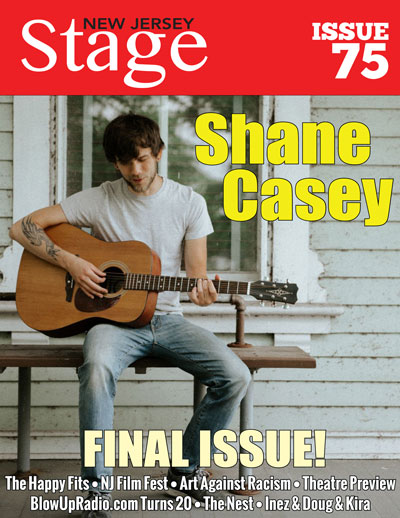 New Jersey Stage © 2018 by Wine Time Media, LLC | PO Box 140, Spring Lake, NJ 07762 (732) 280-7625 | info@newjerseystage.com

Images used on this site have been sent to us from publicists, artists, and PR firms.
If there is a problem with the rights to any image, please contact us and we will look into the matter.