---
New Jersey State Council on the Arts Names Allison Tratner as Executive Director Click here for the story!
---
Rick Springfield To Bring His "Stripped Down" Tour To The Newton Theatre
originally published: 10/23/2018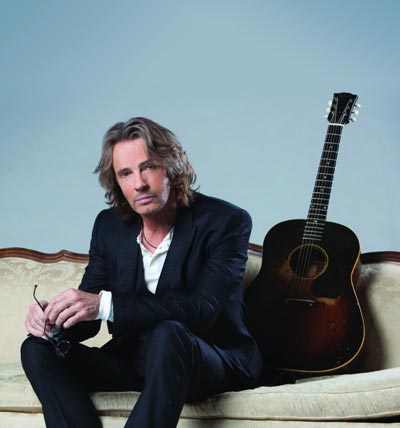 (NEWTON, NJ) -- Over the past four decades, Rick Springfield has worn many hats as an entertainer and performer. The creator of some of the finest power-pop of the '80s, a Grammy-winning singer, songwriter, and musician who has sold 25 million albums and scored 17 U.S. Top 40 hits. He will show a different side when he performs his "stripped down" tour to The Newton Theatre on Friday, December 7 at 8:00pm.
Hits over the years including "Jessie's Girl," "Don't Talk to Strangers," "An Affair of the Heart," "I've Done Everything for You," "Love Somebody," and "Human Touch." He's an accomplished actor who has starred opposite Meryl Streep in the feature film Ricki and the Flash, gave a chameleonic performance as the creepy Dr. Pitlor in HBO's prestige drama True Detective, earned great reviews for his portrayal of Lucifer this season on the CW hit, Supernatural and most recently played Pastor Charles on American Horror Story. In 2014, Springfield was honored with a star on the Hollywood Walk of Fame, located around the corner from the first apartment he lived in when he first arrived in the U.S. from Australia in 1971.
Though too self-deprecating to discuss his immense appeal, he will acknowledge that the fans connect with him through the music. "I guess they think I'm honest," he says. "They must like my approach, what I write about. I think they like that I have a sense of humor in it at times. Because the 'cute' thing isn't going to last forever." Rick's latest Album "The Snake King" finds Rick traveling down a dusty dirt road to explore the blues side of his rock 'n roll and marks a definite departure from the power pop he has been known for.
Rick Springfield performs Friday, December 7 at 8:00pm at The Newton Theatre, 234 Spring Street in Newton, NJ.  Tickets start at $74 and are available for purchase at The Newton Theatre box office, online at www.TheNewtonTheatre.com, or by calling 973-940-NEWT.
---


Benefit Concert For Dina's Dwellings In New Brunswick On Friday
(NEW BRUNSWICK, NJ) -- Join the cast of The Vagina Monologues and some special guests for Ladies' Night, a benefit concert of fun and empowering songs celebrating and uplifting women. Co-directed by Mariella Klinger and Dave Seamon and produced by coLAB Arts, the concert takes place at First Reformed Church of New Brunswick for Dina's Dwellings on December 14 at 7:30pm.  It features a wide selection of pop songs and musical theatre selections from your favorite Broadway musicals will be performed along with a preview of an original musical by Dave Seamon and Molly Horan entitled A Universe Without Him. 
---
Audible and NJPAC Present "Jazz in the Key of Ellison"
(NEWARK, NJ) -- The New Jersey Performing Arts Center (NJPAC) and Audible have announced the first three national performance dates of "Jazz in the Key of Ellison," celebrating the musical world of the esteemed African-American novelist, critic and scholar Ralph Ellison and his remarkable collection of jazz recordings.
---
Centenary Stage Presents Michael Davis and the New Wonders
(HACKETTSTOWN, NJ) -- Centenary Stage Company's annual January Thaw Music Festival returns to the Lackland Performing Arts Center featuring three musical guest artists throughout the month of January. The series launches on Saturday, January 12, 2019 at 8:00pm in the Lackland Performing Arts Center with Michael Davis and the New Wonders.
---
Billy Joel to Celebrate 70th Birthday at MSG
(NEW YORK, NY) -- The Madison Square Garden Company announced that the 64th consecutive show by legendary musician and MSG franchise, Billy Joel, on Thursday, May 9, 2019 takes place on his 70th birthday! The  show will be Joel's 110th all-time performance at The Garden.
---
Hard Rock Hotel & Casino Presents Motor City Live: A Motown Christmas
(ATLANTIC CITY, NJ) -- Hard Rock Hotel & Casino Atlantic City has extended Motor City Live: A Tribute to Motown through the month of December with a special Motor City Live: A Motown Christmas. Along with your favorite Motown classics, you'll hear some Motor City versions of your favorite Holiday songs sprinkled in like "Rudolph the Red-Nosed Reindeer" from The Temptations, Aretha Franklin's "Winter Wonderland," "I Saw Mommy Kissing Santa Claus" and "Santa Claus is Coming to Town" from the Jackson 5, Smokey Robinson's "Jingle Bells" and much more.
---


An Interview with Chip Davis Of Mannheim Steamroller Christmas
You can experience the magic of the holidays — Steamroller-style — when Mannheim Steamroller Christmas by Chip Davis makes a tour stop this Thursday, December 6, 2018, at New Brunswick, NJ's historic State Theatre.
---
Max Weinberg's Jukebox LIVE! at the Grunin Center
Something is different about tonight's November 18, 2018 concert at Toms River, NJ's Grunin Center for the Arts starring Max Weinberg, celebrated drummer from Bruce Springsteen's E Street Band!
---
PHOTOS: Matt O'Ree Band at The Stone Pony in Asbury Park
(ASBURY PARK, NJ) -- The Matt O'Ree Band returned to The Stone Pony in Asbury Park on Friday, November 16 and photographer Estelle Massry of Coucou Photography was on hand to take some photos.  David Bryan from Bon Jovi was one of the special guests that night.
---
"How Could You Not Love Them?" The Buckinghams and Herman's Hermits LIVE! at BergenPAC
Although it's a chilly Saturday, Nov. 17, 2018 evening in Englewood, NJ, music lovers are lined up outside the Bergen Performing Arts Center waiting to hear classic songs of the '60s as performed by two quintessential groups of the era — The Buckinghams and Herman's Hermits starring Peter Noone!
---
If It Ain't Baroque... Bach's Brandenburg Concertos With Symphony in C
You know the old joke: If it ain't Baroque, don't fix it? Well, put away those tools, dear reader. Bach's Brandenburg Concertos ARE Baroque, so no fixing necessary. This Saturday, December 1, Symphony in C is performing Johann Sebastian Bach's Brandenburg Concertos Nos. 2 through 6 at the Rutgers-Camden Center for the Arts. Officially presented in 1721, these collective works are considered to be some of the finest orchestral compositions of the Baroque era (generally 1600 to 1750). These six concertos are among the most recorded, performed and beloved works by Bach. – And that's J.S. Bach, for those of you keeping score at home. There are a LOT of Bachs.
---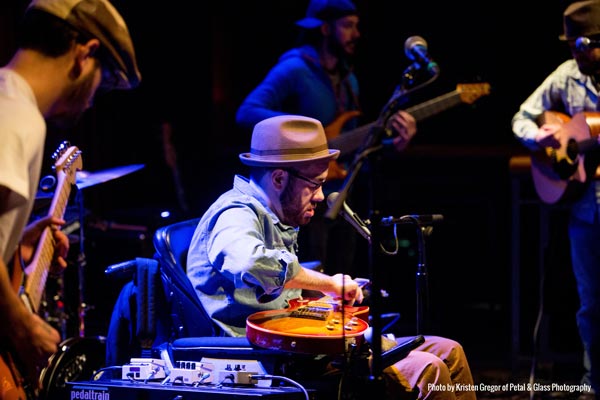 Gooch & the Motion
This New Year's Day will be 15 years to the day that Ryan Nelson's life changed forever.  The Salem County musician crashed his pickup truck head first into a tree, smashing his C7 vertebra, leaving him paralyzed from the neck down.  Doctors told him he died three times on the helicopter ride to the hospital.  He would move on to a second hospital for spinal cord surgery and a third for rehabilitation.  It was there that music literally saved his life by giving him a purpose.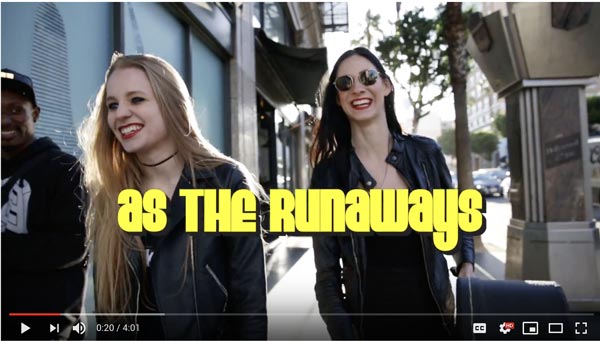 Featured Music Video: "Running Away" by The Weeklings
This month's Featured Music Video of the Month is "Running Away" by The Weeklings.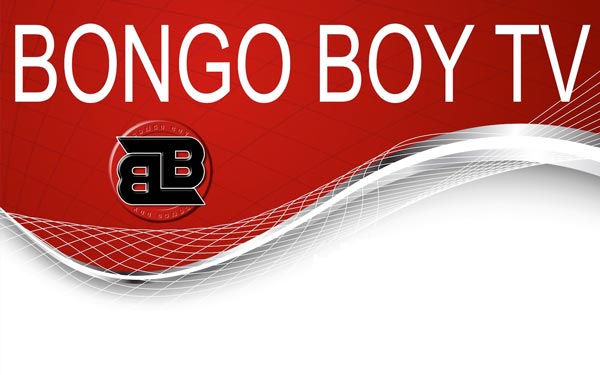 Bongo Boy TV - Issue 53
Each issue of NJ Stage Magazine contains the latest episode of Bongo Boy TV showcasing great music videos from around the world.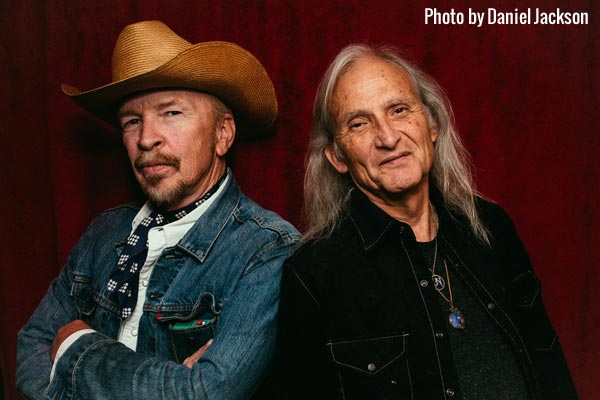 Roots Rock Legends: Dave Alvin & Jimmie Dale Gilmore
"Forty years on the highway, living on dreams and gasoline" That's a line from the wonderful title track of the album  Downey to Lubbock  the first collaboration from Dave Alvin and Jimmie Dale Gilmore.  The longtime friends embarked on a series of acoustic shows in Texas, which were so much fun and well received that they decided to create an album. 



Event calendar
Thursday, Dec 13, 2018
---
MUSIC

---
---
JERRY BLAVAT

@ Lobby Bar at Hard Rock Hotel and Casino Atlantic City, Atlantic City - 12:00pm
---
---
---
---
---
---
THEATRE

---
---
---
---
---
FILM

---
On the Map

@ Pollak Theatre @ Monmouth University, West Long Branch - 7:30pm
---
MISC

---
---
View all events
---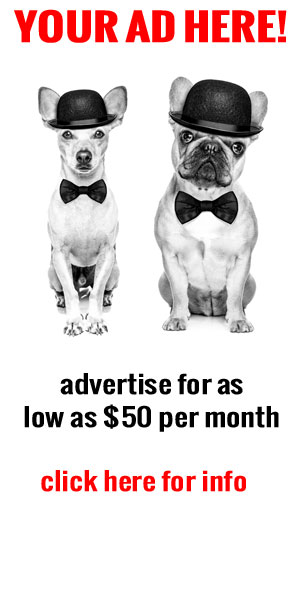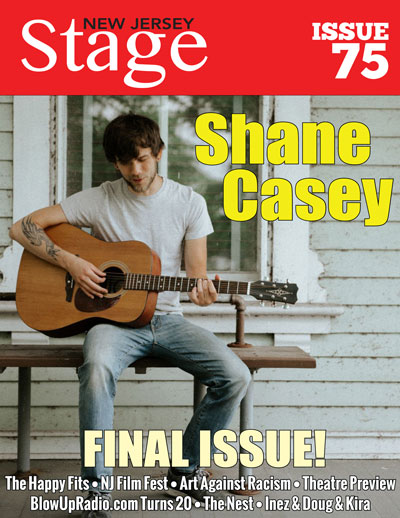 New Jersey Stage © 2018 by Wine Time Media, LLC | PO Box 140, Spring Lake, NJ 07762 (732) 280-7625 | info@newjerseystage.com

Images used on this site have been sent to us from publicists, artists, and PR firms.
If there is a problem with the rights to any image, please contact us and we will look into the matter.