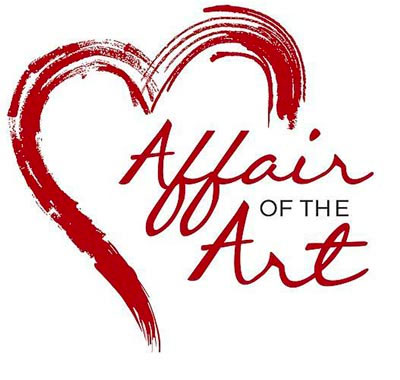 (MONTCLAIR, NJ) -- Studio Montclair and presenting sponsor, Keller Williams NJ Metro Group, Montclair, will host "Affair of the Art," an evening celebration of Studio Montclair at 18 Label Studios, 18 Label Street in Montclair, NJ, Saturday, November 17, 2018, from 7:30pm to 10:00pm. 
Founded in 1996 by five local visual artists, Studio Montclair has pursued a mission of promoting culture and education in the visual arts. Now it has grown to approximately 500 members, a quarter of whom are Montclair residents, with the remaining 75 percent living in other New Jersey towns and 19 states from every region of the US, as well as Europe and Asia. They have grown exponentially in the past year, growing from one exhibition space to three.
During the past year they have held numerous exhibits in their flagship gallery at 127 Bloomfield Avenue and curated eye-catching artwork for their window displays. They initiated member meet-ups in the gallery and offered art business "bootcamps" and a web design course. They collaborated with the Montclair Orchestra, and reached out to the Montclair BID and the Montclair Museum to join with them in expanding First Thursday Art in Montclair.
To date they have given seven emerging artists a chance to shine at their new Incubator space at Academy Square and matched them with seasoned artists who served as volunteer mentors. They are able to showcase the fine craft work of their artist members in addition to the fine arts at our newest gallery at 237 Lorraine Avenue in the KW building.
The evening's celebration will include: Red Carpet photos by Phil Cantor; exhibition ballroom dancing by Vesko Matako & Andrea Mariscal and Slawek Roszak & Denise Sobiewsk; sumptuous food by Tia's Food of Love and signature drinks by Jersey Spirits Distilling Co. and NJ Beer; live and silent auctions; sale of the original art that has been reproduced for display on banners in Montclair's business districts during the months of October and November; and display and sale of SMI member original works, all measuring 4 1/2 by 6". 
---
The article continues after this ad
---
---
All proceeds from the evening will help Studio Montclair fund SMI's ongoing projects and aid them in the development of more programs and community-oriented projects so they can bring the visual arts to all of Montclair and the surrounding areas.
Since its inception, Studio Montclair has become a dynamic and innovative source of thought-provoking art exhibits and programming in New Jersey," said KW NJ Metro's Julie Corbo. "The agents at KW NJ Metro Group, the #1-ranked real estate brokerage in Montclair and Essex County as a whole, reflect a strong culture of giving back to many worthy causes at the local level and are thrilled to partner with this organization to bring an increased awareness of the vital role that the visual arts play in the life of our community."
Keller Williams, the largest real estate franchise in the world by agent count, with more than 800 offices and more than 155,000 associates across the Americas, Europe, Africa and Asia, is also Training Magazine's #1 training organization across all industries worldwide. KW NJ Metro Group is located at 237 Lorraine Avenue, Montclair.
Studio Montclair Inc. is a nonprofit organization of exhibiting professional and emerging visual artists and others interested in the visual arts. In the past year, it has exhibited in three galleries, more than 280 works of art and has encouraged and interacted with close to 1,000 artists. Anyone interested in attending the event or contributing to it can find more information at www.studiomontclair.org.