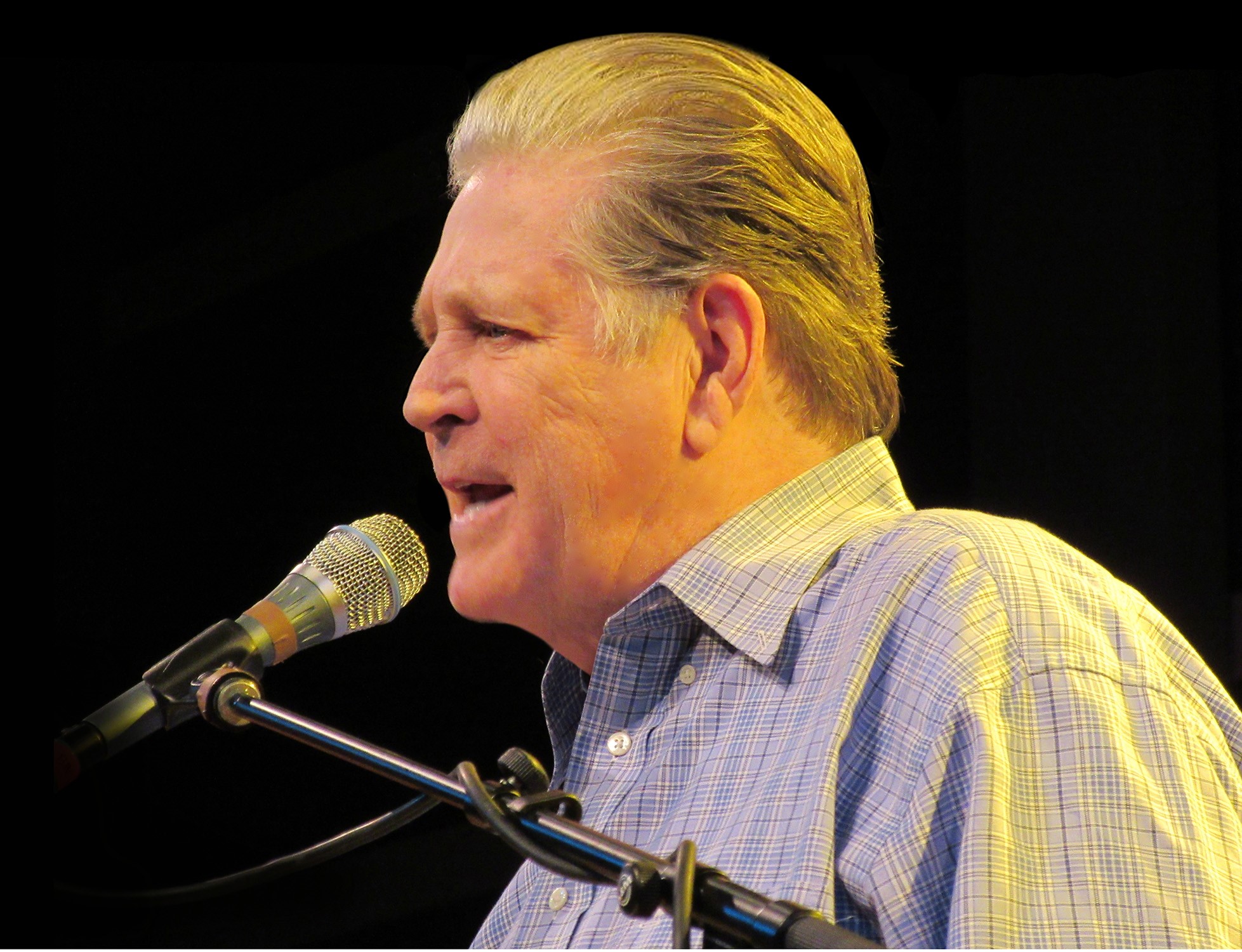 (NEW BRUNSWICK, NJ) -- State Theatre New Jersey presents Beach Boys founder Brian Wilson: Greatest Hits Live with special guests Al Jardine,original founding member of The Beach Boys, and singer/guitarist and former Beach Boy, Blondie Chaplin on Thursday, November 1 at 8:00pm. Tickets range from $59-$129.
Brian Wilson began his remarkable journey in a modest Hawthorne, California home that was filled with music. His mom and dad both played piano, and as a young "boy soprano," Wilson's vocal gift was immediately evident. As a teen in the 1950s, he became obsessed with the harmonic blend of groups like the Four Freshmen, and then, in the early 1960s, inspired to combine multi-part vocal harmony with the rock rhythms of Chuck Berry, Wilson found his place in the musical sun. He was barely out of his teens when he began to create some of the most beloved records ever with nine consecutive gold albums. Songs from that time included classics such as "Surfer Girl," "In My Room," "I Get Around," "Don't Worry Baby," "Fun, Fun, Fun," "Help Me Rhonda," and "California Girls."
By 1966, Wilson's artistic horizons expanded dramatically, he produced two albums and a hit single in that landmark year that forever changed the course of popular music. The first was Pet Sounds; the emotional autobiography of its 23-year old auteur, it is considered by many to be one of the greatest albums ever made and would go to reach #2 on the UK chart. Following Pet Sounds, Wilson produced the Beach Boys' first million-selling, worldwide #1 "Good Vibrations" which was an absolute milestone in recording history. After the huge success of "Good Vibrations," Wilson planned to release a third album in a similar "modular" style titled Smile. Wilson was nearly done with Smile when a combination of circumstances (record industry pressure, technical challenges, personal issues, internal group dynamics, etc.) forced him to shelve it. During the subsequent 37 years, Smile became the most famous unfinished, unreleased album ever.
In February 2004, Wilson's version of Smile was revealed to the world in a week of dramatic "dream-fulfilling" standing room only concerts at London's Royal Festival Hall, where it was greeted with ecstatic response from fans, rock royalty and assembled music media from around the globe. After an extended tour of the UK and Europe, Wilson and his band recorded an all-new studio version of Smile, and completed an acclaimed U.S. tour (which included two-night stands at America's twin peaks of concert stages, Carnegie Hall and Disney Hall in Los Angeles). Like the concerts, the album exceeded expectations and was received with unbridled joy and thrilling reviews. It topped many "Album of The Year" lists, went gold in the UK and earned Wilson his first Grammy Award®.
For tickets, more information, or group discounts, call State Theatre Guest Services at 732-246-SHOW (7469), or visit STNJ.org. State Theatre Guest Services, located at 15 Livingston Ave, New Brunswick NJ, is open Monday through Friday from 10am to 6pm; Saturday from 1pm to 5pm; and at least three hours prior to curtain on performance dates unless otherwise specified.  Additional ticket and transaction fees may apply. 
---