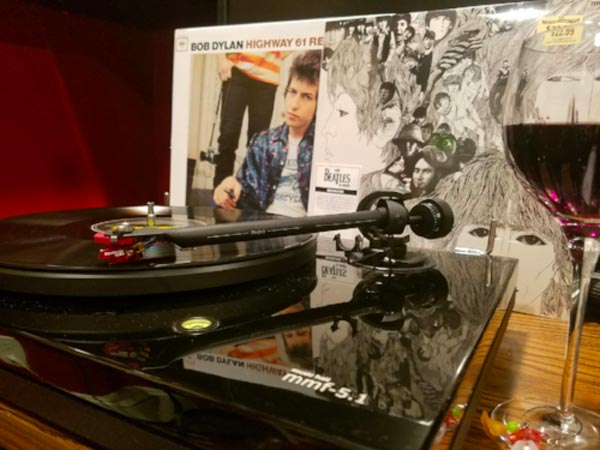 (MAHWAH, NJ) -- Everything old is new again. That saying is definitely true about the music industry, which has seen a massive resurgence in the popularity of vinyl records and analog music.  Despite CDs and the advent of streaming music, sales of vinyl records are sharply increasing every year and pressing plants are opening all over the world to keep up with the demand.  The Mahwah Museum will celebrate the resurgence with a "Vinyl Listening Party" on Thursday, October 25th at 6:30pm. 
The event will focus on Music Of New Jersey. Les Paul, The Four Seasons, Frank Sinatra, and a certain fellow from Asbury Park are just part of the program. There will be old and new music, spanning across multiple music genres. All the selections are coming from carefully selected vinyl pressings that are notable for their vintage and their outstanding sound quality. 
This is a truly unique happening that will be a lot of fun and shouldn't be missed!  The museum is well chosen to co-host this event with Ray since it has on display, among other important artifacts, Les Paul lathe and his sound on sound machine.  Participants in this event will be able to visit this exhibit and hear more about this amazing collection of artifacts. 
Ray Ullmer, who will host this event, amid an amazing collection of Les Paul artifacts, has always been a huge music fan, and has been collecting albums in various formats since he was a teen. Throughout all that time, though, vinyl has always occupied a special place in his heart. When he recently upgraded his home system with a new turntable and speakers, he started the Cragmere Vinyl Club for like-minded music fans to play their favorite albums for each other. Raymond is a technology program & project manager, specializing in corporate Agile transformations.
Doors open at 6:30pm and the program starts at 7:30pm. Entrance fee is $20, paid in advance to reserve your spot. Space is limited.  Wine, cheese and hor d'oeuvres will be severed. For more information or to pay for admission go to www.mahwahmuseum.org. The Mahwah Museum is located at 201 Franklin Turnpike in Mahwah, New Jersey.  
---