---
BIG NEWS! Here's the latest Issue of NJ Stage Magazine -- Click here
---
Mahwah Museum To Hold "Vinyl Listening Party" Celebrating Albums By Jersey Artists
originally published: 10/11/2018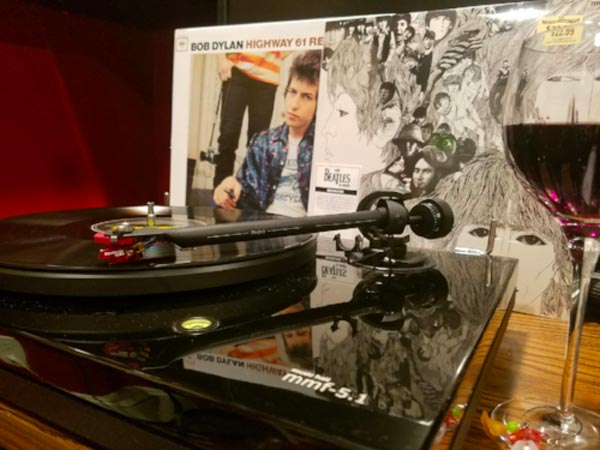 (MAHWAH, NJ) -- Everything old is new again. That saying is definitely true about the music industry, which has seen a massive resurgence in the popularity of vinyl records and analog music.  Despite CDs and the advent of streaming music, sales of vinyl records are sharply increasing every year and pressing plants are opening all over the world to keep up with the demand.  The Mahwah Museum will celebrate the resurgence with a "Vinyl Listening Party" on Thursday, October 25th at 6:30pm. 
The event will focus on Music Of New Jersey. Les Paul, The Four Seasons, Frank Sinatra, and a certain fellow from Asbury Park are just part of the program. There will be old and new music, spanning across multiple music genres. All the selections are coming from carefully selected vinyl pressings that are notable for their vintage and their outstanding sound quality. 
This is a truly unique happening that will be a lot of fun and shouldn't be missed!  The museum is well chosen to co-host this event with Ray since it has on display, among other important artifacts, Les Paul lathe and his sound on sound machine.  Participants in this event will be able to visit this exhibit and hear more about this amazing collection of artifacts. 
Ray Ullmer, who will host this event, amid an amazing collection of Les Paul artifacts, has always been a huge music fan, and has been collecting albums in various formats since he was a teen. Throughout all that time, though, vinyl has always occupied a special place in his heart. When he recently upgraded his home system with a new turntable and speakers, he started the Cragmere Vinyl Club for like-minded music fans to play their favorite albums for each other. Raymond is a technology program & project manager, specializing in corporate Agile transformations.
Doors open at 6:30pm and the program starts at 7:30pm. Entrance fee is $20, paid in advance to reserve your spot. Space is limited.  Wine, cheese and hor d'oeuvres will be severed. For more information or to pay for admission go to www.mahwahmuseum.org. The Mahwah Museum is located at 201 Franklin Turnpike in Mahwah, New Jersey.  
---


50 Years of Cream Comes to Count Basie Theatre
"It's going over really well I think," says Will Johns of Cream. "We've got a really nice range of age groups coming to the shows and a lot of young guitar players as well; which is really great to see; every young guitar player that I know plays that riff from, "Sunshine of Your Love." 
---
Outpost in the Burbs presents The Lone Bellow
(MONTCLAIR, NJ) --  Outpost in the Burbs presents The Lone Bellow with opener Naia Izumi on Saturday, November 3rd at 8:00pm. This concert will take place at the First Congregational Church, 40 South Fullerton Avenue.
---
Art of Sound presents Lindsey Webster
(LAMBERTVILLE, NJ) -- The Art of Sound presents Lindsey Webster on Wednesday, November 14th at 7:00pm as part of their much-applauded "Unplugged" series.  Webster, a truly sultry and soulful, young singer/composer, who has scored two Billboard #1's on the Contemporary Jazz Chart, is the first vocalist in the Contemporary Jazz format to garner a #1 since the iconic SADE! 
---
Hope 10 - The Final Hope Concert To Take Place On December 23
(RED BANK, NJ) -- Musician, bandleader and community icon Bobby Bandiera and the Count Basie Center for the Arts have announced details for HOPE 10 – THE FINAL HOPE CONCERT. The annual charity concert, which has raised millions for area community organizations, will take place at the Basie Center on Sunday, December 23. Tickets range from $50 to $500.
---
Mayo Presents Puddles Pity Party
(MORRISTOWN, NJ) -- Puddles Pity Party -- The "Sad Clown with the Golden Voice" -- comes to Mayo Performing Arts Center with his heartfelt anthems and a suitcase full of Kleenex!  Puddles Pity Party performs on Wednesday, November 14 at 7:30pm. Tickets range from $35-$55.
---


Cliffside Park, NJ Celebrates "Cousin Bruce Morrow Day!"
A crowd of local residents and dignitaries gathers outside Public School #6 in Cliffside, NJ on this beautiful fall evening. They are all awaiting the arrival of the "man of the hour" — celebrated radio DJ Bruce Morrow — since Mayor Thomas Calabrese has proclaimed today, October 5, 2018, "Cousin Bruce Morrow Day!"
---
Cynthia Sayer and Her Joyride Quartet LIVE! at Toms River's Grunin Center
The audience is already in place this Sunday, Sept. 30, 2018 at Toms River, NJ's Grunin Center of the Arts for a special "Jazz on a Sunday Afternoon" performance by Cynthia Sayer and Her Joyride Quartet entitled The Hot Banjo Show!
---
Whitney Houston Exhibit Opens at The GRAMMY Museum Experience Prudential Center
Interviews with Pat Houston, President of The Estate of Whitney E. Houston and Bob Santelli, Founding Executive Director of the Grammy Museum
---
"Very Happy!" The Buckinghams and Cowsills Star in Cousin Brucie's Rock and Roll Yearbook Vol. 2 LIVE!
Fall is in the air at Homdel, NJ's PNC Bank Arts Center this Friday, September 28, 2018 evening as thousands of '60s music lovers ready themselves forCousin Brucie's Rock and Roll Yearbook Vol. 2! The show — produced by Cousin Brucie, along with Rob Albanese and the Garden State Arts Center Foundation — features four fab acts from the 1960s: The Buckinghams, The Cowsills, Freddy "Boom Boom" Cannon, and The Orlons!
---
"Brilliant!" The Young Dubliners LIVE! at Toms River's Grunin Center
It's a mild Saturday, September 29, 2019 evening as fans of Celtic rock are streaming into Toms River, NJ's Grunin Center of the Arts for a concert by The Young Dubliners.
---
Event calendar
Sunday, Oct 21, 2018
---
MUSIC

---
---
---
---
---
Suzzanne Douglas

@ South Orange Performing Arts Center (SOPAC), South Orange - 7:30pm
---
THEATRE

---
---
The Shuck

@ Cape May Stage, Cape May - 3:00pm
---
---
---
---
---
Almost, Maine

@ Jay & Linda Grunin Center For The Arts At Ocean County College, Toms River - 2:00pm
---
---
---
---
---
DANCE

---
---
FILM

---
---
KIDS

---
---
POETRY

---
---
MISC

---
---
---
View all events
---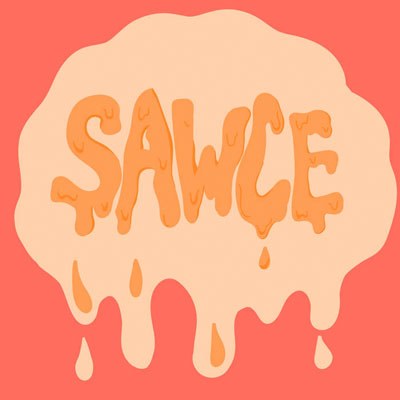 REVIEW: SAWCE's Debut EP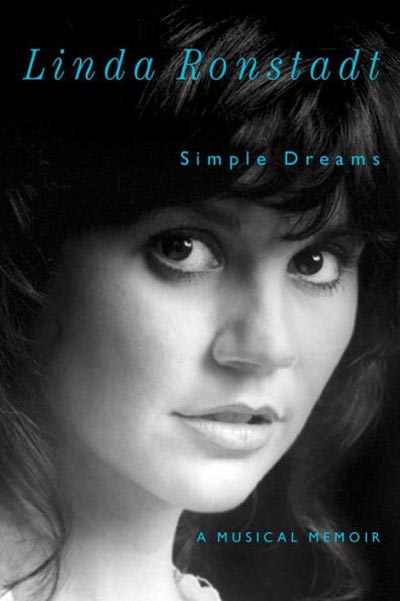 An Interview With Linda Ronstadt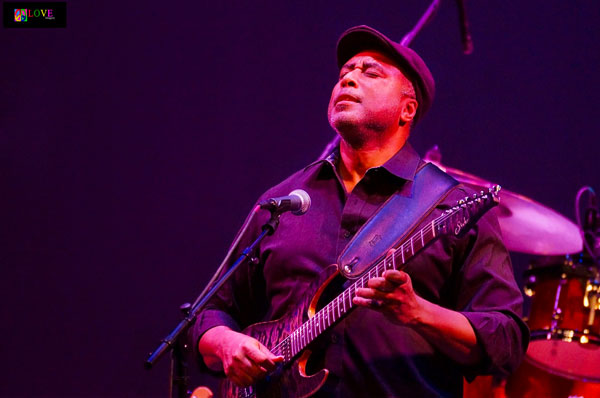 From the Ballpark to the Concert Stage: Bernie Williams LIVE! at The Grunin Center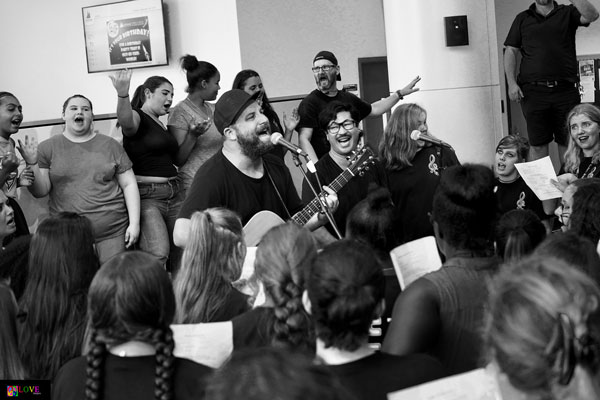 An Experience to Remember: Choir! Choir! Choir! LIVE! at Ocean County College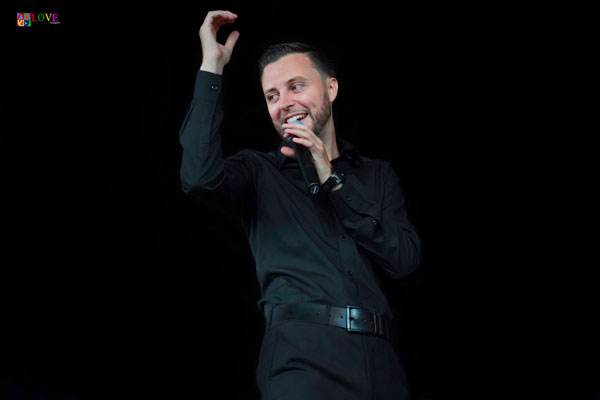 Vinnie Medugno LIVE! at the PNC Bank Arts Center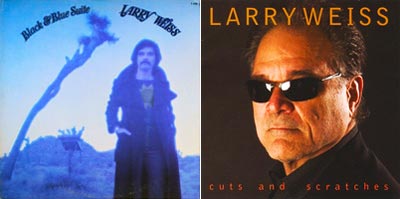 Larry Weiss: A Second Chance At A First Impression