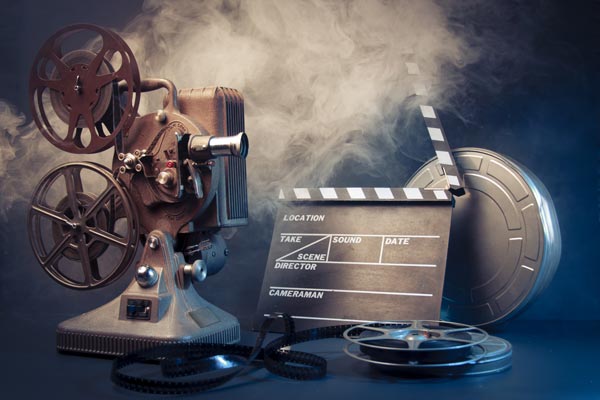 (ASBURY PARK, NJ) -- The 7th season of Lights! Camera! Politics! Film series begings on Saturday, October 13th at 3:00pm. This season is entitled "New Frontiers" and the first feature film is Bagdad Café starring CCH Pounder, Marianne Sägebrecht, and Jack Palance. The series is shown on Sundays at 3:00pm at The Stephen Crane House in Asbury Park.
Bagdad Café was directed by Percy Adlon and stars Marianne SÄgebrecht, CCH Pounder, Jack Palance, Christine Kaufmann, and Monica Calhoun. In the film, a lonely German woman ends up in the most desolated motel on earth and decides to make it brighter.
The Fall 2018 schedule continues on Saturday November 10th with 84 Charing Cross Road starring Anne Bancroft and Anthony Hopkins.  This touching drama is about a trans-Atlantic romance that begins when a vivacious New York writer with a passion for literature writes to a London bookstore in search of rare English classics. A reserved Englishman answers her request.
The season finale is scheduled for Saturday, December 8th featuring Ruggles of Red Gap. Nominated for a Best Picture Academy Award®, Ruggles of Red Gap stars Charles Laughton as a stuffy British butler, Marmaduke Ruggles, who is traded in a poker game from an English Duke (Roland Young) to a wealthy and rowdy American, Egbert Floud.
The film series is free and open to the public. Donations to the Asbury Park Toy Drive and Asbury Park Little League are graciously accepted. Each session features a post-screening reception providing the opportunity for viewers to discuss each film and share their viewing experience.
The Lights! Camera! Politics! Film Series provides a screening and discussion of feature films that emphasize a particular genre or theme each season. Classic Politics is a project of Ed Johnson AP.  For more information visit Classic Politics on Facebook or www.EdjohnsonAP.com.
---
The article continues after this ad
---
---
The Stephen Crane House is located at 508 Fourth Avenue in Asbury Park, New Jersey.