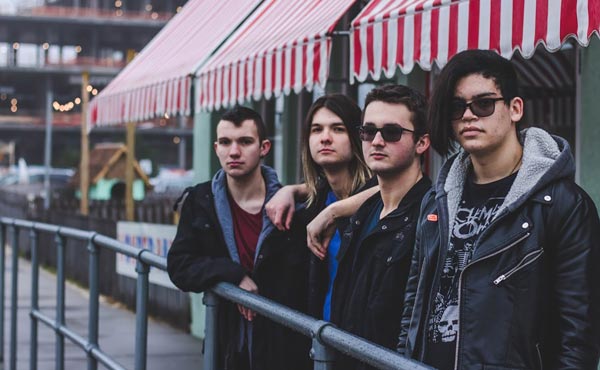 (LONG BRANCH, NJ) -- The Brighton Bar hosts Rock On For Max, a benefit for Maxwell Holden on Sunday, October 14 from noon to 5:00pm.  Maxwell is a 22 month old boy who was diagnosed with Pediatric Neuroblastoma, a rare pediatric cancer. The event features performances by Sons of Mothers, Dress Code, Ciano and Sofia Cioffi, Brandon Flynn, Leah Nawy and Band and Just 6 Hours.  Tickets are $20 in advance and $25 at the door.
Maxwell Holden is the son of Tahj and Carrie Holden as well little brother to Cole.  Max's parents thought he had a simple ear infection in March of 2018.  Unfortunately, it was not and instead revealed a diagnosis of Pediatric Neuroblastoma.  This is a rare pediatric cancer.  As you can imagine, this news has come as a staggering burden emotionally, mentally, and financially as the Holdens spend allof their possible resources to provide the best treatment possible for Max, which over the next 18-24 months willcost upwards of $200,000.
Tahj Holden is an alumnus of Red Bank High School and University of Maryland. He is currently the head basketball coach of Ranney High School and a Financial Advisor with Morgan Stanley. He is a beloved father, son, husband, friend and coach. Carrie Holden studied dramatic arts at San Diego City College and is a Sales and Education Manager for Boscia skincare. She is a devoted mother, sister, daughter, wife, friend andassociate.
To purchase advance tickets click here. Proceeds benefit Maxwell Holden & The Holden Family to cover the cost of treatment andexpenses related to his diagnosis of neuroblastoma.  The Brighton Bar is located at 121 Brighton Avenue in Long Branch, New Jersey.
---