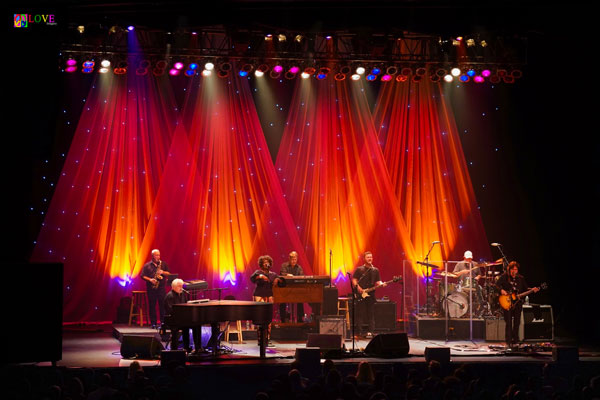 The crowds are lining up outside New Brunswick, NJ's State Theatre this Friday, Sept. 21, 2018 for a performance by the legendary singer and songwriter, Michael McDonald, on this Garden State stop of his 2018 Wide Open tour!
Michael McDonald was born in Ferguson, MI, and played in various high school bands before being discovered and moving to California in the early 1970s to pursue a career in music. In 1974, he got a job performing with Steely Dan as a part of their live touring band, and also lent backup vocals to a string of classic Steely Dan recordings including Katy Lied, The Royal Scam, Aja, and Gaucho.
In 1975, McDonald was recruited by The Doobie Brothers as a temporary replacement for lead vocalist Tom Johnston, but his work with the band proved to be so successful they made him a full-fledged member. Singing lead on some of their most prominent recordings, he also wrote a number of their greatest hits including the multi-Grammy winner, "What a Fool Believes."
McDonald continued to record with other artists including Christopher Cross, Stephen Bishop, Bonnie Raitt, Toto, and Kenny Loggins, and also co-wrote the 1978 Top Ten hit, "You Belong to Me," with Carly Simon.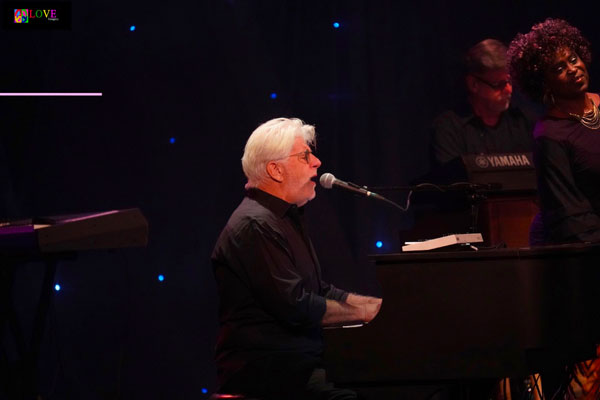 In 1982, McDonald released his first solo album, If That's What it Takes, and in 1985, he released his second album, a recording featuring the song "Sweet Freedom" which also appeared on the soundtrack to the Billy Crystal/Gregory Hines film, Running Scared.
---
The article continues after this ad
---
---
In 2003, McDonald earned two Grammy nominations for his album, Motown,and followed that up with 2004's Motown 2 and 2008's Soul Speak.
McDonald's most recent album, 2017's Wide Open, is his first recording of original material in 17 years and features collaborations with such prominent musicians as Robben Ford, Marcus Miller, and Branford Marsalis.
As we wait to enter the historic State Theatre auditorium for Michael McDonald's Wide Open 2018 New Brunswick, New Jersey tour stop, we chat with several fans in the lobby about the evening's event, starting with Dianna and Tim from Whitehouse Station.
When asked why they're here, Tim says, "Two reasons. One — it's my birthday. And two — I love Michael McDonald — his music and his voice."
Dianna reveals, "Tim's loved the Doobie Brothers since the 1970s, so I bought him tickets for his birthday," noting that she's a fan herself saying, "You always know when it's Michael McDonald who is singing — he has a very distinct voice!"
We also chat with Candido from Bayonne who proudly exclaims, "This is my 75th Michael McDonald show!"
When asked when he first became a Michael McDonald fan, Candido says, "In 1978, I saw him on an episode of the TV show, What's Happening, where Rerun went to a Doobie Brothers' concert," explaining it was the sound of McDonald's "unique soulful voice" that initially attracted him.
Candido's adult son, Brandon, is here with his father today. Telling us he has seen 17 shows — all of them with his dad — Brandon reveals, "I was one year old when I went to my first Michael McDonald show!"
"I grew up listening to Michael McDonald's music at home, and I still listen to his music all the time," says Brandon, before acknowledging, "I was blasting it all the way here. Michael McDonald is awesome!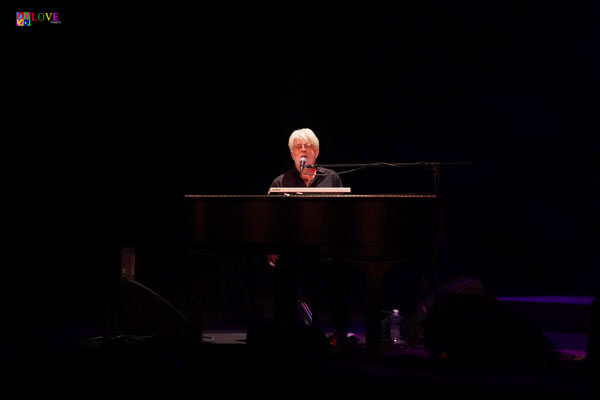 Concludes dad Candido, "And besides Michael McDonald's music, another reason Brandon and I like him is because, in addition to being a great musician, he's also a great person. He's humble, kind, down to earth, and he knows his fans — including us — by name!"
The auditorium doors open and we take our seats to find the State Theatre stage set with sheer pleated curtains which rain softly down the back of the stage. They are illuminated by cool green and blue lights which stand out against a black backdrop dotted with bright white lights.
The house lights dim and the crowd cheers as Michael McDonald and his band — Bernie Chiaravalle on guitar, Pat Coli on keyboards, Jacob Lowery on bass, Dan Needham on drums, Mark Douthit on saxophone/keyboards, and Drea Rhenee' on back-up vocals — enter the stage.
Taking a seat behind his grand piano, McDonald welcomes the crowd saying, "It's great to be back at the State Theatre! If you know the words to any of these songs, help us out and sing along!"
The band starts to play a driving percussive beat as McDonald opens his show with the 1983 hit he had with James Ingram, "Ya Moh Be There."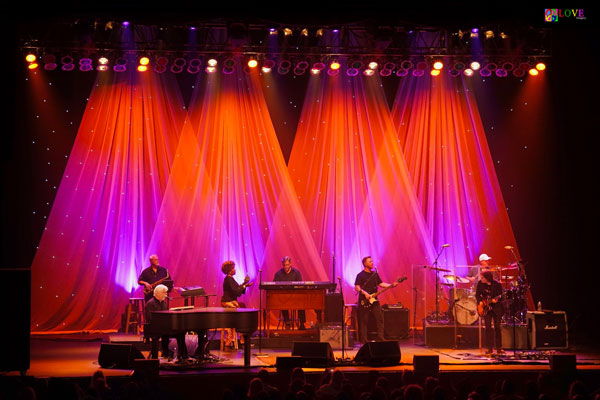 His voice sounding as big, powerful, and soulful as ever, McDonald duets with female back-up singer, Drea Rhenee', as orange and purple lights shimmer on the curtains behind him.
The audience cheers, and McDonald moves on to his 1980 Doobie Brothers' hit, "Here to Love You." His voice sounding passionate and resonant, McDonald sings, "I'm here to love you, baby/No more loneliness/No more emptiness," and the crowd shows they love McDonald too by energetically clapping along with him.
After thanking the audience, the staff of the State Theatre, and his production crew, McDonald asks the crowd, "How does it sound out there?" to which the audience happily responds with avid cheers and applause. 
Joking that "some phrases take on new meaning as time passes," McDonald performs his solo Top 5 hit, "I Keep Forgettin'."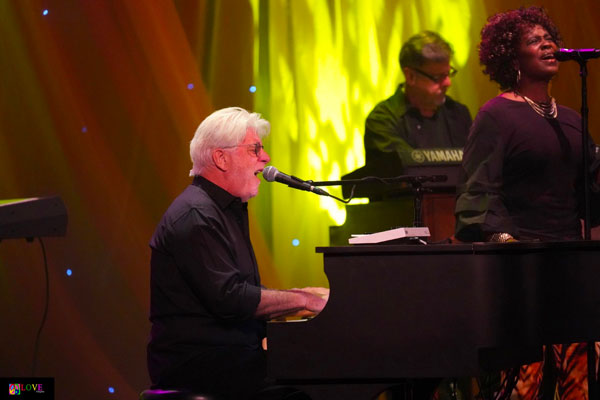 His voice sounding fuller and more expressive than on the original 1982 recording, the band plays hot and tight on this funky pop confection which ends with a sultry Mark Douthit saxophone solo.
McDonald takes a moment to introduce his band members before moving on to material from his latest recording, Wide Open.
First, McDonald and Co. perform the funky and soulful, "Find it in Your Heart." Pleading with his voice, he sings, "You better find it in your heart/You gotta find it in your heart now baby," as the audience nods in time to the easy groove. Following a thoughtful guitar solo, lights shine on the crowd as they clap along to the tune's catchy chorus.
After explaining how he wrote the next number for Bonnie Raitt, McDonald performs another song from Wide Open entitled "Just Strong Enough." On this down and dirty blues, McDonald wails — the sound of his voice and the band enveloping the audience — as a fan yells "Yeah!" To add to the drama of the piece, Michael stands as he plays the piano, and there's a soulful Mark Douthit sax solo before the audience stands up, too, and cheers!
As McDonald gets ready to begin his next song, a male audience member screams out, "I love you!" to which McDonald replies, "I love you, too," joking, "A little husky in the voice, but I still love you!"
Introducing a tune he refers to as "an oldie," McDonald performs a moving version of his beautiful 1982 composition, "I Can Let Go Now." On stage alone with just his piano, McDonald captivates the audience with his emotional performance, drawing the crowd into his soul as he croons, "The pain and ache a heart can take/No one really knows."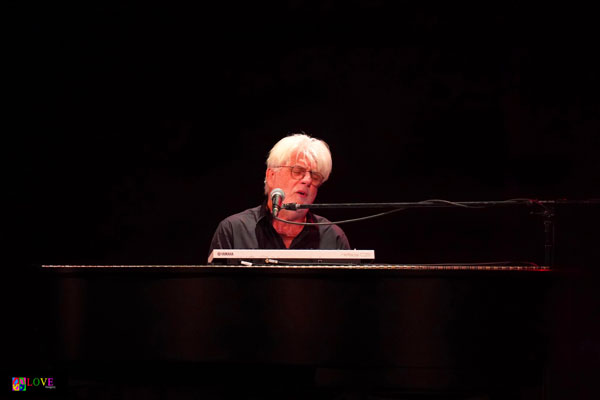 The audience responds with heartfelt applause for his touching performance and then McDonald changes things up with a lively rendition of his 1986 Top Ten hit, "Sweet Freedom." Audience members dance in the aisles while others play "air guitar" from their seats. Lights flash on this infectious up-tempo rocker which includes a driving Pat Coli keyboard solo, a rockin' Bernie Chiaravalle guitar solo, and a lengthy band jam at the end.
Following huge applause, back-up singer Drea Rhenee' is featured on the #1 1986 Michael McDonald/Patti LaBelle smash, "On My Own." On this number, Rhenee' makes the Patti LaBelle part her own and Michael McDonald's vocal performance fits like a glove as audience members take to their feet for this classic hit, whistling and cheering for their stirring performance!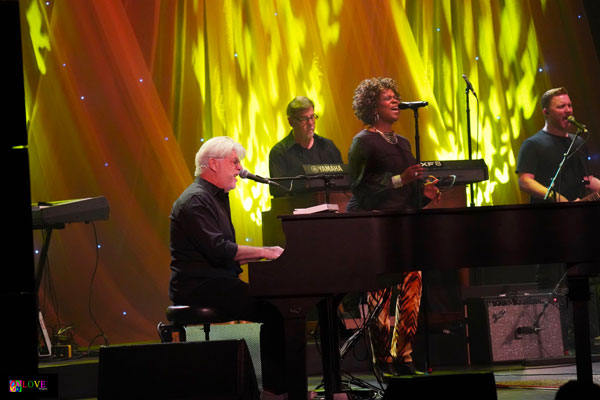 "Unbelievable!" yells out a fan, before McDonald leaves his spot behind the piano, moves to the center of the stage, and picks up a guitar. Here, he sings in harmony with Rhenee' on the funky and bluesy opening number from Wide Open entitled "Hail Mary." Audience members tap their toes and nod their heads to the soulful groove.
Next, McDonald introduces a song he wrote with guitarist Bernie Chiaravelle and his late longtime bandmate, Chuck Sabatino. Recalling that he met Chuck in his home state of Missouri when he was 11 years old, he tells about how the two played the "basement circuit" in St. Louis but, in 1970, left for California. Eventually, says McDonald, the pair got "to play music around the world" which, he says, "was our childhood dream."
Referring to it as "the last song we wrote together," McDonald dedicates "Beautiful Child" to his childhood friend. On this power ballad from Wide Open, McDonald sings with passion, "Beautiful child/Someday you'll give anything/To live in a moment/ Live with what you've got."
Harmonica and drums introduce "Half Truth," a song which McDonald co-wrote with his son, musician Dylan McDonald. Featuring Michael and Drea Rhenee' on soulful lead vocals, Chiaravelle and McDonald duel on lead electric guitars to audience cheers and applause.
Moving back to the grand piano, McDonald performs an intricate piano prelude to a classic Doobie Brothers' hit. As he spins his musical yarn, the audience calls out encouragement.
"I love you."
"I love you more!"
"Awesome!"
Eventually, his piano piece morphs into the recognizable chord changes of The Doobie Brothers' 1979 classic, "Minute by Minute."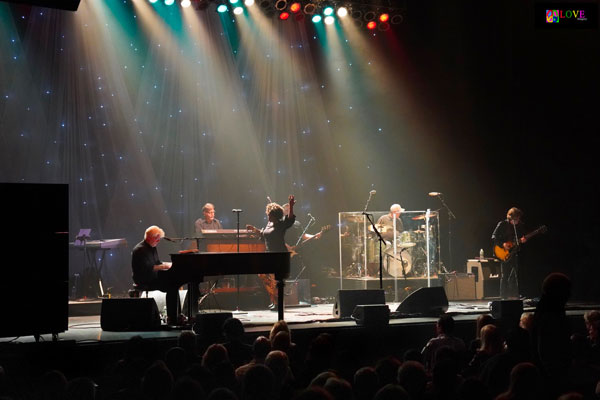 The audience rises to its feet — clapping and singing along — the music clearly bringing this community of listeners back to an earlier place and time with its catchy lyrics, melody, and rhythm.
Following a wailing Bernie Chiaravalle guitar solo, the band counts off, "1, 2, 3," and the crowd is in Doobie heaven as Michael and his musicians perform a stunning rendition of The Doobie Brothers' 1980 Grammy-winning Song of the Year and 1980 Grammy-winning Record of the Year, "What a Fool Believes."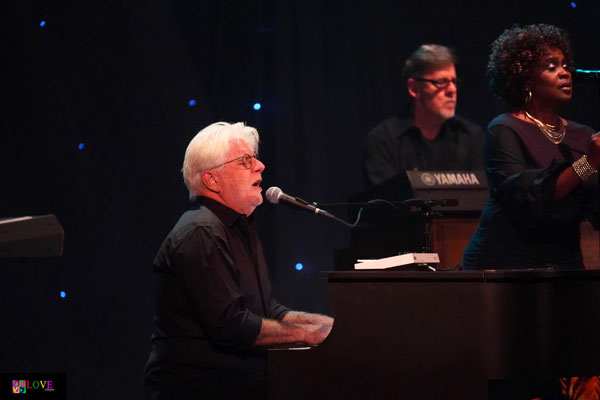 The entire crowd on its feet singing, clapping, and dancing along, they respond with whoops, whistles and cheers, many yelling "We love you, Michael!"
McDonald and the band leave the stage, but the crowd clearly demonstrates they are not ready for this evening to end! As a result, McDonald returns to perform an encore of three classic Motown hits.
Hearing the introduction to "Ain't No Mountain High Enough," the audience starts to sing even before Michael does! Joining in on this Marvin Gaye and Tammi Terrell classic — which McDonald recorded himself on his 2003 album, Motown — the crowd moves to the groove of McDonald's and Rhenee's stunning performance.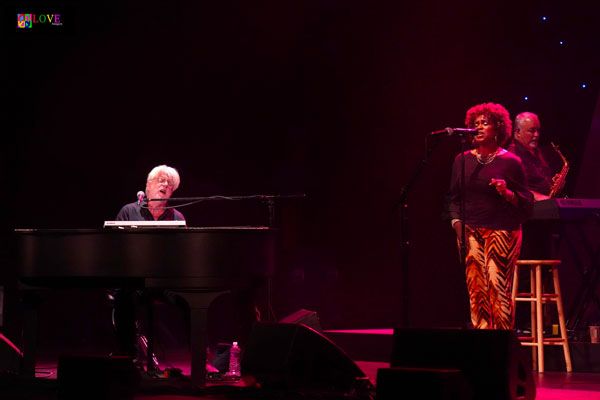 Segueing into another Gaye and Terrell classic, McDonald and Rhenee' shine on yet another number from McDonald's Motown — "Ain't Nothing Like the Real Thing" — as couples in the audience can be seen hugging one another and swaying to this classic Motown love song.
Following huge applause, McDonald talks about Motown music legend Marvin Gaye, revealing, "We love the words to this song. It's a beautiful piece — more relevant with the years — especially this year."

Here, McDonald's blue-eyed soul permeates Gaye's "What's Going On." With Mark Douthit's saxophone sounding like silk, McDonald's voice fills the room with hope — his performance poignant and moving — as he sings, "War is not the answer/For only love can conquer hate."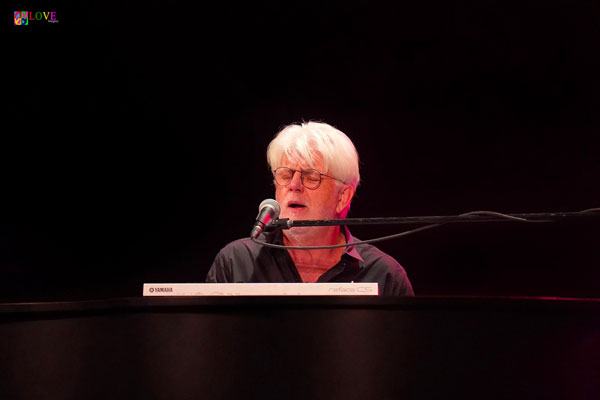 The audience screams its approval before McDonald plays yet another extended piano prelude which morphs into his 1976 Top 20 hit for The Doobie Brothers, "Takin' It to the Streets."
Here, the audience is back on its feet, dancing with their hands up pointing — or clapping and singing along — feeling the energy and love coming from the stage and responding to it with zeal.
Following the big finish, McDonald and Co. bow together to thunderous applause and cheers!
As audience members make their way out of the auditorium, we chat with several in the crowd who share their opinions of tonight's performance with us.
First, we chat with Carli from Cookstown who brought her son and two daughters — along with their friends — to tonight's performance.
"Michael McDonald's music is a family affair," explains Carli. "My mom and dad used to perform his music in a band they were in that played the Jersey Shore. As a kid, I can remember my siblings and me falling asleep in lawn chairs as we listened to our parents practice these great songs."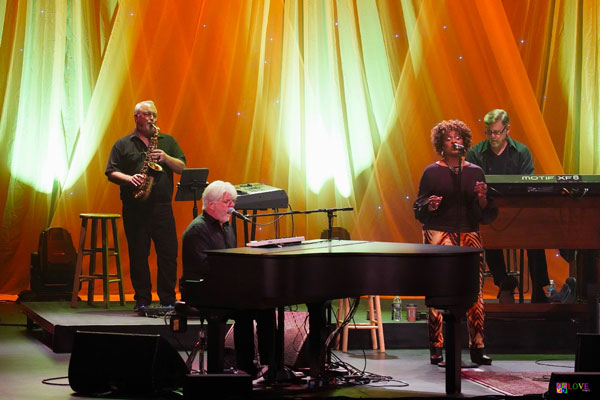 Continuing, "I've always loved Michael McDonald's voice," Carli contends, "His music crosses barriers, and the sound of his voice is amazing still today!"
Carli's son, Harrison, 16, agrees before admitting, "I was the one who yelled, 'I love you' during the show and Michael McDonald answered me back!"
When asked what prompted his spontaneous outburst of affection, Harrison reveals, "This was my first Michael McDonald concert, and I was just drawn to say it because I love him — but I never thought he would answer!"
Carli's daughter, Katie, 13, remarks, "Michael McDonald was really great! I was dancing the whole time and making a fool of myself," explaining, "When you really like the music, you don't care if you make a fool of yourself!" before adding, "He sounded just like he does on the radio!"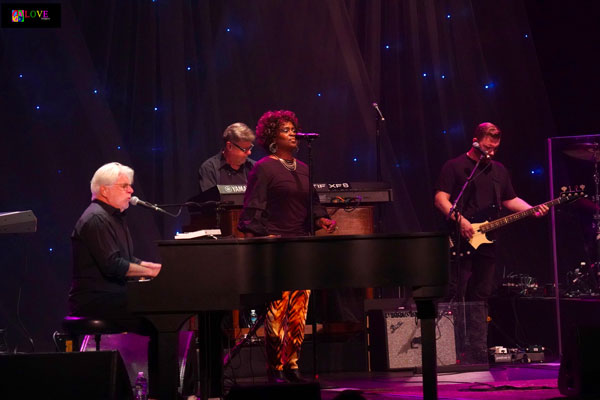 We also chat with Ed from Piscataway who recalls, "I've always been a Doobie Brothers' fan and, tonight, Michael McDonald exceeded my expectations," before noting, "and it was great getting a chance to see the show right here at The State Theatre — this venue is very intimate."
His friend, Laura from Mountainside, agrees noting, "Michael McDonald was just fantastic! I used to listen to his music with my dad in the '70s, and his eclectic mix of rock and roll, blues, and country made me feel young again!"
Continuing, "His musicians were phenomenal," and acknowledging, "I'm a sucker for sax," Laura admits, "I didn't know his new material, but I thought it was great! Everyone was singing and dancing to Michael McDonald's music the entire show," before concluding, "It was a really great vibe!"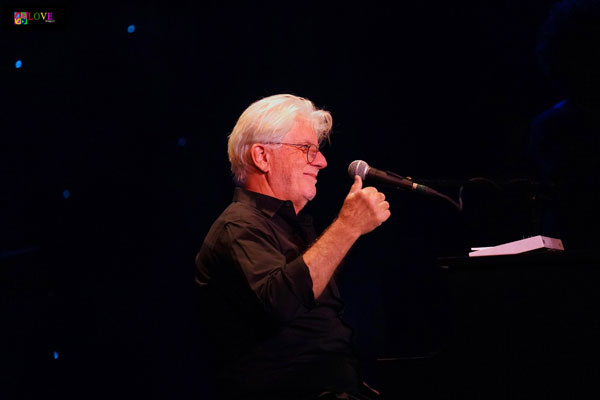 To learn more about Michael McDonald, please go to michaelmcdonald.com. For information on upcoming concerts at The State Theatre — including Diana Krall's Turn Up the Quiet World Tour 2018 on October 12, Brian Wilson's Greatest Hits Live with Special Guests Al Jardine and Blondie Chaplin on Nov. 1 and Toto's 40 Trips Around the Sun Tour on November 13 — please go to stnj.org.
Photos by Love Imagery
Spotlight Central. Your source for Jersey entertainment news and reviews
Love Imagery Fine Art Photography. all you need. peace/love/flower/power