---
Tune into Radio Jersey with Lee Mrowicki every Monday through Friday from 6pm to 8pm
Broadcast on Asbury Music!
---
October 2018 Proclaimed Discover Jersey Arts Month by Governor Murphy
originally published: 10/01/2018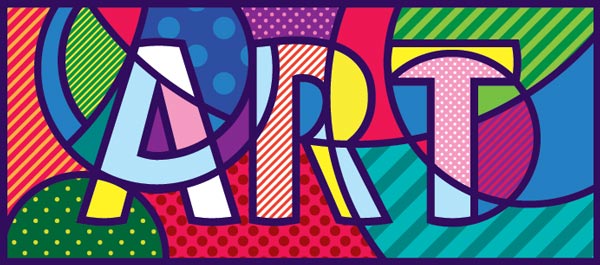 (BURLINGTON, NJ) -- The ArtPride New Jersey Foundation and the New Jersey State Council on the Arts are pleased to announce that Governor Phil Murphy has officially proclaimed October 2018 as Discover Jersey Arts Month. Held in conjunction with National Arts and Humanities Month, Discover Jersey Arts Month celebrates all of the joy, entertainment and enrichment the state's arts bring to our communities. 
Intended to encourage all New Jerseyans to explore the many cultural offerings found throughout the Garden State, Discover Jersey Arts Month also highlights the often-overlooked economic, educational and social impact the arts have on our lives.
"Governor Murphy's proclamation acknowledges the incredible arts in our state and how vital they are to our towns and cities," said Adam Perle, President & CEO of ArtPride New Jersey. "We are glad to have a governor that understands that the arts play an important and unique role in the lives of New Jersey's residents. From helping children excel in school to spreading cultural awareness and understanding, boosting economic development and tourism to improving health and wellness, the arts create vibrant, thriving communities."  
New Jerseyans and regional visitors are invited to commemorate Discover Jersey Arts Month by enjoying arts events throughout the state. A special guide highlighting dozens of fun fall festivities can be found at www.JerseyArts.com/ArtoberNJ.
"The arts industry in New Jersey is thriving and tenacious – and one of our state's most important assets," said Allison Tratner, Interim Executive Director of the New Jersey State Council on the Arts. "Hundreds of theaters, galleries, museums, arts centers and artists are livening up towns in every corner of the state. No matter where you choose to visit, work or live, there is sure to be something happening right in your own backyard."
---
The article continues after this ad
---
---
Discover Jersey Arts is a cosponsored project of the ArtPride New Jersey Foundation and New Jersey State Council on the Arts dedicated to increasing the awareness of and participation in the arts. Visit JerseyArts.com for information on upcoming performances and exhibitions, as well as details on how to become a Jersey Arts Member and receive special ticket deals, access to exclusive events, arts news and other benefits.
The ArtPride New Jersey Foundation is a 501(c)(3) nonprofit organization that promotes the value of the arts to New Jersey's quality of life, education and economic vitality through research and a variety of programs and services.  
The New Jersey State Council on the Arts, created in 1966, is a division of the N.J. Department of State. The Council was established to encourage and foster public interest in the arts; enlarge public and private resources devoted to the arts; promote freedom of expression in the arts; and facilitate the inclusion of art in every public building in New Jersey. The Council receives direct appropriations from the State of New Jersey through a dedicated, renewable Hotel/Motel Occupancy Fee, as well as competitive grants from the National Endowment for the Arts. 


Studio Montclair Hosts "Affair of the Art"
(MONTCLAIR, NJ) -- Studio Montclair and presenting sponsor, Keller Williams NJ Metro Group, Montclair, will host "Affair of the Art," an evening celebration of Studio Montclair  at 18 Label Studios, 18 Label Street in Montclair, NJ, Saturday, November 17, 2018, from 7:30pm to 10:00pm. 
---
Walsh Gallery Presents Exhibits of Tom McGlynn and David Freund
(SOUTH ORANGE, NJ) -- The Walsh Gallery presents two new exhibits: "Tom McGlynn: Standards," a new series of paintings comprised of permutations of shape, color and the interplay of these elements, and "Gas Stop: Culture," black and white photographs by renowned photographer, David Freund.  The exhibits will be on display from Monday, November 5th through Friday, December 14th.
---
Masters of Illusion: The Legacy of John F. Peto At Morven Museum & Garden
(PRINCETON, NJ) -- Morven Museum & Garden hosts Masters of Illusion: The Legacy of John F. Peto from November 15th through May 12, 2019. Morven has partnered with the John F. Peto Studio Museum,  to present a new look at trompe l'oeilart in New Jersey.  Trompe l'oeil, pronounced "tromp loi," is a French phrase meaning "to deceive the eye," which is used to describe paintings that create the illusion of a three dimensional scene.  There will be an Opening Reception on November 14 at 6:00pm.
---
ArtsBergen Hosts Connect The Dots Networking Event On November 5th
(HACKENSACK, NJ) -- If you enjoy creating art, designs, inventions, woodwork, crafts, or other products, come to the Northern New Jersey Community Foundation's (NNJCF) ArtsBergen next Connect the Dots event, Makerspace Expo, on Monday, November 5.  The hands-on networking event takes place at Bergen Makerspace in the Bergen County Technical Schools Adult & Continuing Education Building, located at 190 Hackensack Avenue in Hackensack, New Jersey from 6:00pm to 8:00pm.  The event is free and open to the public.  Good-will donations are welcome.
---
Nikolina Kovalenko's Artwork on Display in Watchung
(SUMMIT, NJ) -- Artist Nikolina Kovalenko is interested in humanity's vanishing connection with nature and the consequences our everyday actions have on the environment. That fascination provides the inspiration for her new exhibition, Reclamation, which will be on display at the Watchung Reservation's Trailside Nature and Science Center, in Mountainside, NJ. Presented in partnership with the Visual Arts Center of New Jersey, this show will be on view from October 12, 2018–February 12, 2019.
---


Heather Ujiie Explores "Terra Incognita" At Rowan University Art Gallery
"My life's mission is to challenge myself to go to new places," said Heather Ujiie, a Bucks County, PA, multimedia artist whose latest work, "Terra Incognita," is on display at the Rowan University Art Gallery now through November 17, 2018.
---
Kevin Sampson: Solo Exhibitions In New Jersey and Beyond
"I'm a Civil Rights baby. I grew up laying across picket lines and blocking traffic." Artist Kevin Sampson's father, Stephen, was a well-known Civil Rights leader in New Jersey, and he instilled a commitment to community that his son still honors.
---
Basking Ridge Resident Returns to Matheny to Help Assist in Strategic Planning for 'This Amazing Place'
When Ellen Lambert was director of development at the Matheny School and Hospital in Peapack, NJ, from 1993 to 1995, one of her major achievements was the formation of a fundraising plan for what would eventually become the Robert Schonhorn Arts Center. The concept of Matheny's Arts Access Program  -- which enables people with disabilities to create art, assisted by professional artist-facilitators  -- was emerging in '93, and the arts center was eventually built in 2000.
---
City Without Walls and Aljira To Shine At Newark Arts Festival
Two long-running art spaces, City Without Walls ("cWOW") and Aljira, A Center for Contemporary Art ("Aljira"), will house pop-up exhibits during the Newark Arts Festival, October 4-7, 2018.  Though both spaces are now in a period of transition, through the support of Newark Arts, they will activate with fresh exhibits during Newark's citywide annual festival of the arts. 
---
The Healing Power of Art
Entering the office to see a neurologist can be a terrifying experience.  I know because I've had to do it for years.  Thankfully, when I see my doctor I am surrounded by his photographs on the walls. It's more than a hobby for Dr. Noah Gilson, it's a lifelong passion.
---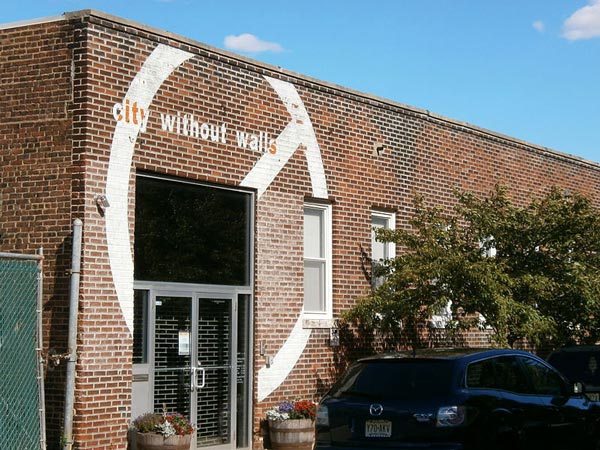 City Without Walls and Aljira To Shine At Newark Arts Festival
Two long-running art spaces, City Without Walls ("cWOW") and Aljira, A Center for Contemporary Art ("Aljira"), will house pop-up exhibits during the Newark Arts Festival, October 4-7, 2018.  Though both spaces are now in a period of transition, through the support of Newark Arts, they will activate with fresh exhibits during Newark's citywide annual festival of the arts.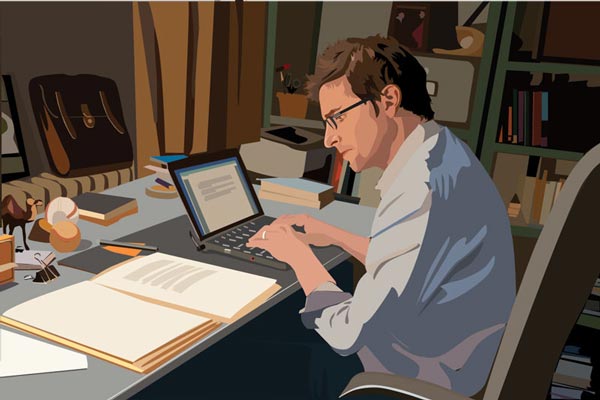 Meet The Writers Behind NJ Stage
Each month, New Jersey Stage runs about 50-70 articles on our daily site in addition to the articles found in our monthly magazine.  We recently ran its 14,000th story online and thought our 50th issue was a good time to showcase the people behind the content in the magazine and the daily site.  We are always adding new writers and have recently welcomed Ilana Rapp and Lisa Annitti to the team as well. None of the writers get paid, so this is a labor of love for us all.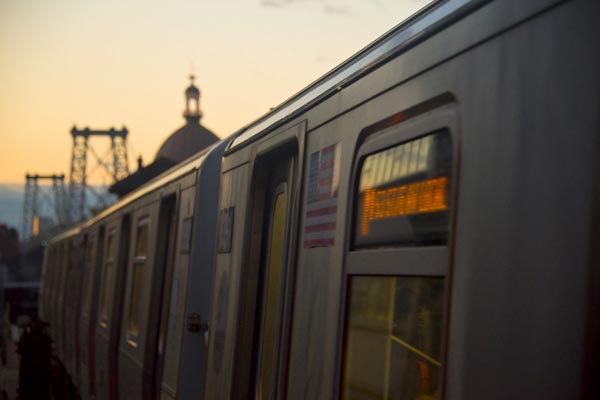 From Brooklyn To Around The World
Jersey native Anthony D'Amato is one of our favorite artists. His music has taken him around the world and when we saw some of his photographs, we asked if we could run them in the magazine. All of the photos shown here are available as fine art prints from his website: www.anthonydamatomusic.com/photography/ - visit our magazine version for several more photos from Anthony.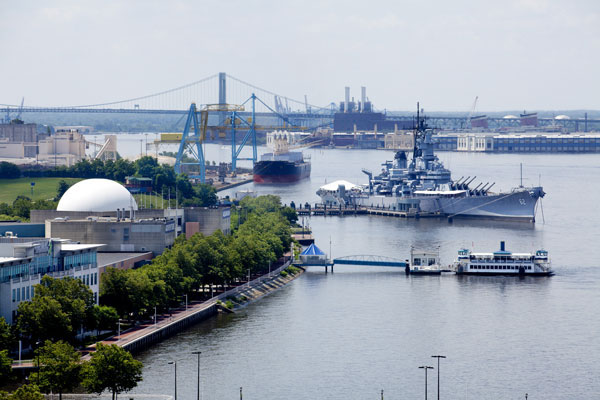 Can Camden Turn Lemons Into Lemonade?
On July 18, the City of Camden was named as one of the 14 finalists for the 2018 Bloomberg Philanthropies' Public Art Challenge. The Challenge encourages mayors to partner with artists, elevating the value of including the creative sector when developing solutions to significant urban issues. The program supports temporary public art projects that celebrate creativity, enhance urban identity, encourage public-private collaborations, and strengthen local economies.



Event calendar
Sunday, Oct 21, 2018
---
MUSIC

---
---
---
---
---
Suzzanne Douglas

@ South Orange Performing Arts Center (SOPAC), South Orange - 7:30pm
---
THEATRE

---
---
The Shuck

@ Cape May Stage, Cape May - 3:00pm
---
---
---
---
---
Almost, Maine

@ Jay & Linda Grunin Center For The Arts At Ocean County College, Toms River - 2:00pm
---
---
---
---
---
DANCE

---
---
FILM

---
---
KIDS

---
---
POETRY

---
---
MISC

---
---
---
View all events
---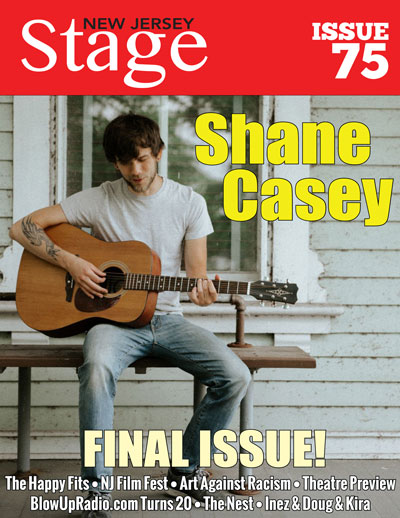 For more on our awards, click here
New Jersey Stage © 2018 by Wine Time Media, LLC | PO Box 140, Spring Lake, NJ 07762 (732) 280-7625 | info@newjerseystage.com

Images used on this site have been sent to us from publicists, artists, and PR firms.
If there is a problem with the rights to any image, please contact us and we will look into the matter.