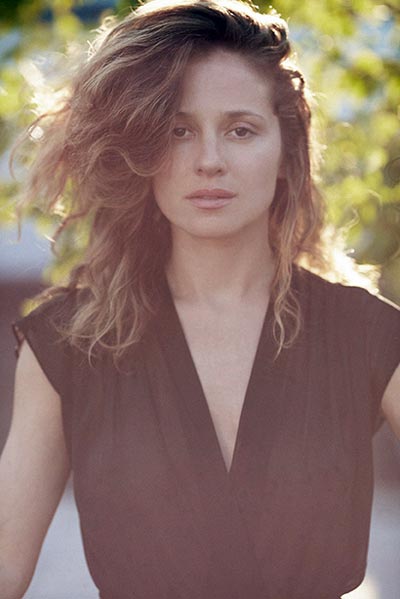 (NEW BRUNSWICK, NJ) -- George Street Playhouse will launch its 2018-19 season with the world premiere of The Trial of Donna Caine, a gripping courtroom drama by Walter Anderson, who served as the editor-in-chief of Parade magazine for 20 years prior to being named Chairman and CEO of Parade Publications.   Performances run October 16 to November 11 at George Street's current venue, 103 College Farm Road in New Brunswick, NJ, with Opening Night set for Friday, October 19.
The production will star Margarita Levieva (ABC's Revenge and HBO's The Deuce), alongside Flor De Liz Perez (Two River Theater's Seven Homeless Mammoths Wander New England) making her Playhouse debut in the titular role of Staff Sgt. Donna Caine. They are joined by Playhouse alums two-time Tony Award nominee Peter Frechette (Broadway's Our Country's Good and Eastern Standard), Kally Duling (Broadway's Fun Home), Julia Brothers (Broadway's Relatively Speaking), and John Bolger (George Street Playhouse's American Hero in 2018 and American Son in 2017). The cast is completed by Michael Cullen,  Melissa Maxwell, and Ryan George. 
When Marine Staff Sergeant Donna Caine (Perez) is accused of a serious crime, highly respected attorney Emily Zola Ginsberg (Levieva) is convinced to take the case. Fighting for her client's future, Ginsberg finds herself taking on the military establishment in order to expose the truth.
"The piece reads like a true page-turner," director David Saint said as he prepares to kickstart his record-breaking 22nd season as George Street's Artistic Director.  "The Trial of Donna Caine is an incredibly tense and suspenseful courtroom drama that will leave audiences on the edge of their seats, but it is also has a number of strong women at its core. It will remind audiences of stories like A Few Good Men, but I call it A Few Good Women because it's so female-centric."
The Trial of Donna Caine is inspired by the real-life events surrounding the so-called "Ribbon Creek Incident," a 1956 training mishap that resulted in the drowning deaths of six US Marine Corps recruits.
In Anderson's modern reimagining of these events, three of those recruits have been conceived of as women, in addition to the titular Staff Sergeant Donna Caine, who finds herself on trial for their deaths.
"By adapting these events to the present day, the play puts a spotlight on the national discussion about the recent decision to open military combat positions to women. There are many twists, turns, and surprises along the way, but the backdrop of the play also makes it both relevant and timely " Saint said. "I'm very excited about it."
To purchase tickets or for more information, visit the George Street Playhouse website at www.GeorgeStreetPlayhouse.org, or call the box office at 732-246-7717.  
The Trial of Donna Caine is produced in association with Julian Schlossberg and sponsored by The Blanche and Irving Laurie Foundation.
---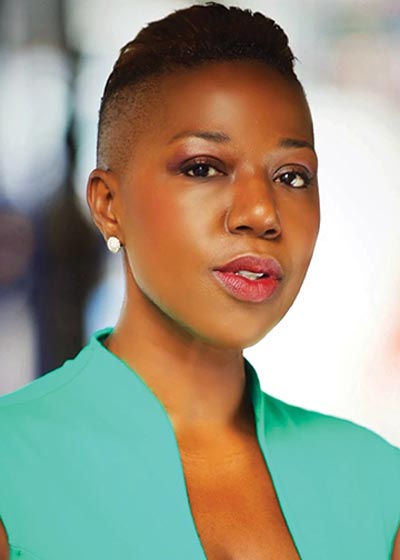 Laiona Michelle Talks About "Little Girl Blue: The Nina Simone Musical"
This might be the right time for Nina Simone—15 years after her death. That's what Laiona Michelle thinks, and, in a way, Michelle will be testing that idea by bringing the singer-activist to life in a world-premiere musical show at George Street Playhouse. Michelle wrote the show—"Little Girl Blue: The Nina Simone Musical"—and she will appear in the title role at the New Brunswick theater from January 29 through February 24.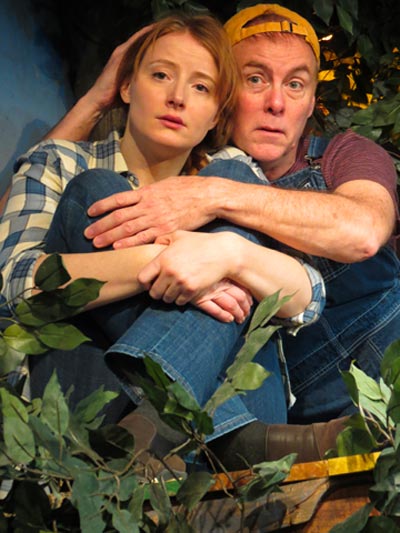 It's "Apple Season" at NJ Rep
Every family has stories. Some are funny. Some are sweet. Some are sad. And some are never shared. Those are often the most powerful.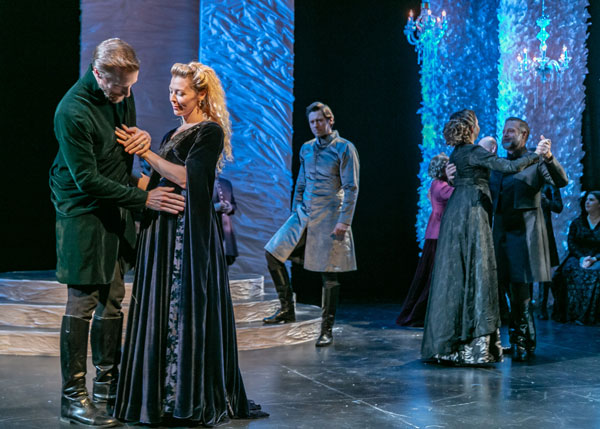 PHOTOS from "The Winter's Tale" at Shakespeare Theatre of New Jersey
(MADISON, NJ) -- The Shakespeare Theatre of New Jersey's concludes its 56th season with its sixth and final Main Stage production, The Winter's Tale. Last seen at The Shakespeare Theatre in 2008, Artistic Director Bonnie J. Monte directs this production of Shakespeare's tragicomedic romance. Veteran company members Jacqueline Antaramian, Jon Barker, Erin Partin, John Keabler, Raphael Nash Thompson,Seamus Mulcahy, Patrick Toon, and Ames Adamson are among a cast of 20 actors. Performances run now through December 30.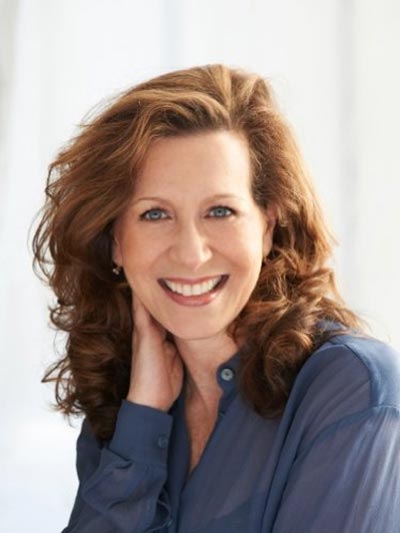 Betsy Aidem Puts A Woman's Touch On George Street Playhouse's "A Doll's House, Part 2"
Betsy Aidem is a veteran actress you might have seen on Broadway. Or maybe on an episode of "Law & Order: SVU." Or maybe on the big screen last year in "The Greatest Showman." But over the next few weeks in New Brunswick, Aidem is adding a brand-new section to her résumé — by helming a sequel (of sorts) to a classic play that's more than 100 years old.