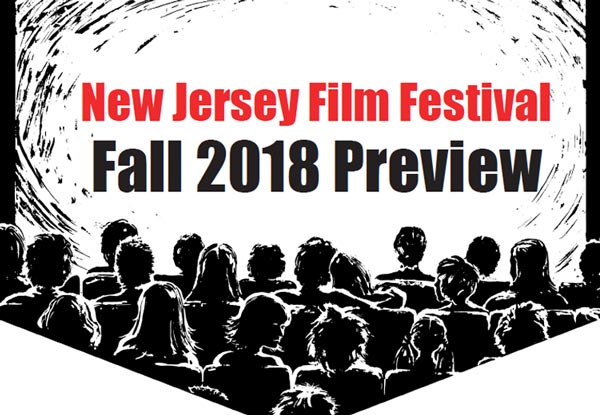 (NEW BRUNSWICK, NJ) -- The New Jersey Film Festival Fall 2018 runs from September 14 to October 26 on the Rutgers University Campus in New Brunswick, NJ. Showcasing new international films, American independent features, animation, experimental and short subjects, and cutting-edge documentaries, the New Jersey Film Festival Fall 2018 will feature over 30 film screenings.The Festival runs on select Thursday, Friday and Sunday evenings. Many of the films include post screening Q&A sessions with the director, producer, or stars of the film.  For the complete schedule visit www.NJFilmFest.com. Here is a look at the screenings for October.
---
Friday, October 5 - Voorhees Hall #105 at 7:00pm
Let Mercy Come - Andrew Serban (New York, NY) A young woman is forced to take a stand when her white supremacist cohorts attempt to commit a hate crime against a Syrian refugee. In the process, she learns the meaning of tolerance and acceptance.  2018; 23 min.
PATIRI in the promised land - Page Cooper Anderson and Dana Marissa Schoenfeld (New York, NY) A young immigrant from Zimbabwe befriends a bookstore owner, in hopes of forming an alliance that could help her remain in her country of choice. 2018; 25 min. With Q+A
JFK The Last Speech - Bestor Cram (Boston, MA)  Film movingly documents the bond between President John F. Kennedy and the poet Robert Frost—as well as a surprising encounter with Soviet Premier Nikita Khrushchev at the height of the Cold War. Born out of these events was the last, remarkable speech that Kennedy gave, a speech about poetry and power, which altered the lives of a group of Amherst College classmates, who witnessed Kennedy deliver the speech on their campus. 2018; 58 min. With a Q+A Session by Director Bestor Cram 
---
---
The article continues after this ad
---
---
Sunday, October 7 - Voorhees Hall #105 at 7:00pm
Eli – Collin Gerard (Vancouver, Canada) A terrorist attack raises uncomfortable questions about immigration, identity and morality. When a group of disillusioned strangers encounter Eli, an elderly man, can the harrowing events from his past influence their future? 2018; 11 min
Baba Babee Skazala: Grandmother Told Grandmother - Matej Sileky (Verona, NJ)  A deeply moving documentary that brings to light the little-known story of Ukrainian children, who were torn from their homes, and their nation, when the Nazis invaded the territory of Ukraine and clashed with the Soviet army at the height of World War II. Spending their childhoods as refugees in Europe, these Ukrainians later immigrated to the United States, creating new homes and communities through their grit, faith, and enduring belief in the importance of preserving their culture. 2018; 70 min. With a Q+A Session by Director Matej Sileky and Producer Julie Parker
---
Thursday, October 11 - Ruth Adams #001 at 6:00pm
Discover a wide array of American experimental films from the 1940s through the 1960s.  Tonight's program will feature films by Sidney Peterson, Storm de Hirsch, Marie Menken, Andy Warhol, and others. 80 min.  
Co-sponsored by the Rutgers University American Studies Department and the Zimmerli Art Museum.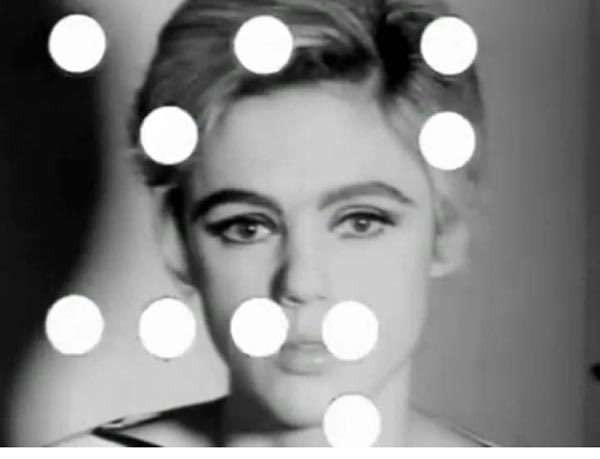 ---
FREE SCREENING - Friday, October 12 - Voorhees Hall #105 at 7:00pm
Mulan: Legendary Warrior - Jingle Ma When barbarian hordes threaten her homeland, the brave and cunning Mulan disguises herself as a male soldier, and joins in the fight against the invaders. Her remarkable courage enables her to triumph in battle.  But as she loses dear friends to the enemy's blade, and rises to become one of her country's most valuable leaders, can she win the war before her secret is exposed? In Mandarin, subtitled. 1989; 142 min.  
Co-sponsored by the Rutgers University Confucius Institute.
---
FREE SCREENING - Sunday, October 14 - Voorhees Hall #105 at 5:00pm
Moving Words: ARTS By the People - Film celebrates the art of collaboration between writers and filmmakers. Writers who submit their works to this project will see their words transformed into short films by animation students from various international animation schools. The goal of this unique event is to empower and inspire writers of all ages to tap into their inner creativity.  Likewise, Moving Words encourages young animators to bring words to life through their visual art. 2018; 60 min. Moving Words is an ARTS By The People project made possible by a generous grant from The Santiago Abut Foundation, in loving memory of Santiago Abut.
---
Sunday, October 14 - Voorhees Hall #105 at 7:00pm
Best of the Summer 2018 NJ International Film Festival - Part 1
Goose in High Heels - John R. Dilworth (New York, NY) An animated tale told through three intertwined stories.  As a writer struggles to complete a masterpiece, about love, betrayal, and horror based on childhood memories, he encounters an unnatural force, and realizes his true prize. 2017; 22 min. Winner Best Animated Film
Vianey - Marko Vuorinen  (Helsinki, Finland) A raw, lyrical documentary about the life and hardships of the female hip hop artist Vianey Otero, also known by the stage name So Icey Trap. This intensely personal coming-of-age story reveals the reality behind growing up on the streets, time  in jail, and the fate of a female artist in the music industry. Vianey tells her story with unapologetic strength, humanity, and striking honesty. 2018; 55 min. Winner Best Documentary Film
---
Friday, October 19 - Voorhees Hall #105 at 7:00pm
Best of the Summer 2018 NJ International Film Festival - Part 2
Crazy Hive - Shi Wei (Shanghai, China) In this comedy/thriller, Lu, a 45-year-old man, works an ordinary job and lives an ordinary life in the suburbs of Shanghai. One day, on his way back home, he discovers a corpse on the lawn of his home, and everything goes crazy. In Mandarin, subtitled. 2017; 13 min. Winner Best Short Film
Bullitt County - David McCracken (Los Angeles, CA) Four drinking buddies with a dark secret reunite after ten years, for a bachelor party on the Bluegrass Bourbon Trail.  When the friends discover that their favorite distillery has been turned into a winery, the newly sober groom, Gordie, seizes on an even better adventure:  a search for a stash of buried Prohibition money deep in the woods of Kentucky. 2018; 96 min. Winner Best Feature Film
---
FREE SCREENING: Friday, October 26 - Voorhees Hall #105 at 7:00pm
The Killer – John Woo - John Woo's classic ballet of bullets! Mob assassin Jeffrey (Chow Yun-Fat) is no ordinary hired gun:  he is the best in his business, and he views his chosen profession as a calling.  But when a beautiful nightclub singer is blinded in the crossfire of his most recent hit, Jeffrey chooses one last job in order to pay for his unintended victim's sight-restoring operation.  Finding himself double-crossed, Jeffrey reluctantly joins forces with a rogue policeman to make things right. In Mandarin, Cantonese, and Japanese, subtitled. 1989; 142 min. 
Co-sponsored by the Rutgers University Confucius Institute!