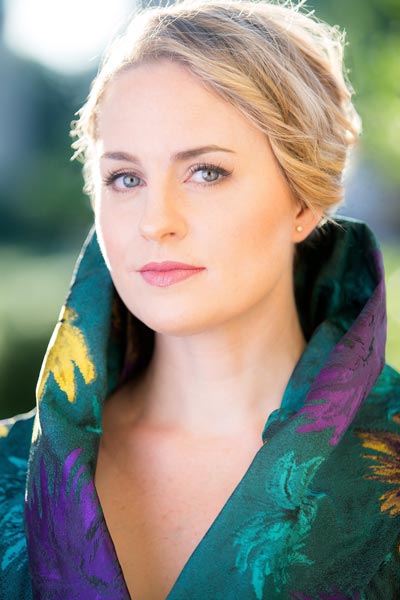 (PRINCETON, NJ) -- The Dryden Ensemble will present a Bach Cantata Fest on Saturday, October 20 at 7:30pm at Trinity Episcopal Church, 6587 Upper York Road, Solebury, Pennsylvania, and on Sunday, October 21 at 3:00pm at Miller Chapel, located on the campus of Princeton Theological Seminary, 64 Mercer Street, Princeton, New Jersey. Tickets are $25 for general admission and free to students with an ID. They may be purchased at the door or online at www.drydenensemble.org.
The Dryden Ensemble continues its tradition of presenting rarely performed masterpieces by J. S. Bach with a program featuring Cantatas 87 and 154 and selected arias. Scored for three solo voices with an ensemble of oboes, oboes d'amore, oboes da caccia, strings, and chamber organ, these cantatas will feature three Baroque specialists: mezzo-soprano Kristen Dubenion-Smith, tenor Jason McStoots, and baritone William Sharp. With the exception of one aria from 1738, all the pieces on the program were composed between 1723 and 1726 during Bach's early years in Leipzig. The works illustrate the composer's mastery of counterpoint, harmony, and text setting, as well as his use of dance types in sacred vocal music. Highlights include the sublime aria for alto, obbligato organ, and strings from Cantata 169, which has been compared to Bach's "Erbarme dich" from the St. Matthew Passion, and the beautiful tenor aria from Cantata 95, scored for two oboes d'amore with pizzicato strings symbolizing funerary bells.
The Dryden Ensemble includes Jane McKinley and Julie Brye, oboes; Vita Wallace and Dongmyung, violins; Andrea Andros, viola; Rebecca Humphrey, cello; Motomi Igarashi, double bass; Daniel Swenberg, theorbo, and Webb Wiggins, chamber organ, all performing on period instruments.
The ensemble continues its celebration of Bach on November 10 at 3:00pm with a Bach Organ Recital performed by Jacob Street on the magnificent organ in Miller Chapel on the Princeton Theological Seminary campus. On January 19 and 20 the group will present Queen Christina Goes to Rome, a theatrical program with two acclaiimed actors. The season will conclude on April 6 and 7 with Musica Stravagante, featuring glorious music for oboe and strings by Albinoni, Vivaldi, Biber, Bach, and others.
PHOTO: Kristen Dubenion-Smith, mezzo-soprano
---