---
Tune into Radio Jersey with Lee Mrowicki every Monday through Friday from 6pm to 8pm
Broadcast on Asbury Music!
---
Steve Barton & Robert Darlington From Translator To Perform at Randy Now's Man Cave
originally published: 09/19/2018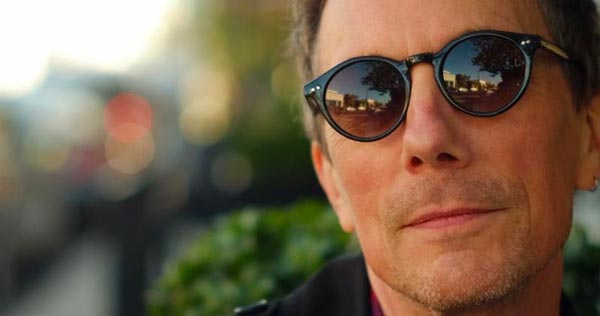 (BORDENTOWN, NJ) -- Whether it's pure pop or moody acoustic ballads, singer/songwriter/guitarist, Steve Barton, has developed a reputation for crafting some of the most literate and poignant music in underground rock.  In addition to being a founding member of the revered punk/psychedelic band Translator, perhaps best known for the Barton-penned song "Everywhere That I'm Not", he has released several solo albums.  The seventh and latest, "Tall Tales and Alibis", is a sprawling triple album tour de force filled with Steve's brand new songs, which was released in March by Sleepless Music.   To celebrate the release of the record, Barton will be making a rare live appearance with his Translator partner Robert Darlington, this Sunday, September 23 at Randy Now's Man Cave in Bordentown (134 Farnsworth Ave) at 7:00pm.  
Formed in Los Angeles in 1979, and relocating to San Francisco in 1980, Translator, which released four albums on the 415/Columbia label between 1982 and 1986 and continues to this day with all four original members, released their most recent album, Carriage Of Days, in 2017.  Barton moved to Portland two years ago, where he wrote "Tall Tales And Alibis".  He says, "It is an incredibly good place for me to live - as soon as I got settled in, songs just started to pour out of me. Originally, I wanted to release three separate records on the same day. That idea morphed into one triple set. If it were a movie, it would be my technicolor daydream shot in black and white".  
The three albums which make up "Tall Tales And Alibis", each have their own unique feel. It was described by "Blurt" scribe Lee Zimmerman as, "An obvious opus, it's Barton's version of the 'White Album' as far as the diversity of ideas is concerned, and yet it's all the more impressive considering the fact that he wrote the majority of the songs, wholly produced the first two discs and played the most of the instruments singlehandedly."   On the first two records, which Barton produced at his studio in Portland, he plays and sings everything.  Album One is filled with the more upbeat songs, and the first of three piano songs. Album Two captures a moody vibe - sung in Barton's lower register. There is a cover of the Sinatra standard "In The Wee Small Hours Of The Morning", and a slow quiet dark version of Steve's Translator hit "Unalone".  The third album, which was recorded in LA, is a band album (who played live in the studio for the entire record), with a core group hand-picked for these sessions. 
The record features Dave Scheff from Translator on drums; Pete Thomas from Elvis Costello & The Attractions on drums for three of the songs; Nelson Bragg (Brian Wilson band) on percussion; Derrick Anderson (Bangles) holding down the bass; and co-producers of the third album, Marvin Etzioni and Willie Aron on guitars, keyboards and vocals. The record features a cool cover of the Rolling Stones' "Dandelion".  
Other solo albums by Barton include "The Boy Who Rode His Bike Around The World", "Charm Offensive", "Flicker Of Time", "Gallery", "Projector" and the one-off duo album with Translator's drummer Dave Scheff, "New Blue World".
---


50 Years of Cream Comes to Count Basie Theatre
"It's going over really well I think," says Will Johns of Cream. "We've got a really nice range of age groups coming to the shows and a lot of young guitar players as well; which is really great to see; every young guitar player that I know plays that riff from, "Sunshine of Your Love." 
---
Outpost in the Burbs presents The Lone Bellow
(MONTCLAIR, NJ) --  Outpost in the Burbs presents The Lone Bellow with opener Naia Izumi on Saturday, November 3rd at 8:00pm. This concert will take place at the First Congregational Church, 40 South Fullerton Avenue.
---
Art of Sound presents Lindsey Webster
(LAMBERTVILLE, NJ) -- The Art of Sound presents Lindsey Webster on Wednesday, November 14th at 7:00pm as part of their much-applauded "Unplugged" series.  Webster, a truly sultry and soulful, young singer/composer, who has scored two Billboard #1's on the Contemporary Jazz Chart, is the first vocalist in the Contemporary Jazz format to garner a #1 since the iconic SADE! 
---
Hope 10 - The Final Hope Concert To Take Place On December 23
(RED BANK, NJ) -- Musician, bandleader and community icon Bobby Bandiera and the Count Basie Center for the Arts have announced details for HOPE 10 – THE FINAL HOPE CONCERT. The annual charity concert, which has raised millions for area community organizations, will take place at the Basie Center on Sunday, December 23. Tickets range from $50 to $500.
---
Mayo Presents Puddles Pity Party
(MORRISTOWN, NJ) -- Puddles Pity Party -- The "Sad Clown with the Golden Voice" -- comes to Mayo Performing Arts Center with his heartfelt anthems and a suitcase full of Kleenex!  Puddles Pity Party performs on Wednesday, November 14 at 7:30pm. Tickets range from $35-$55.
---


Cliffside Park, NJ Celebrates "Cousin Bruce Morrow Day!"
A crowd of local residents and dignitaries gathers outside Public School #6 in Cliffside, NJ on this beautiful fall evening. They are all awaiting the arrival of the "man of the hour" — celebrated radio DJ Bruce Morrow — since Mayor Thomas Calabrese has proclaimed today, October 5, 2018, "Cousin Bruce Morrow Day!"
---
Cynthia Sayer and Her Joyride Quartet LIVE! at Toms River's Grunin Center
The audience is already in place this Sunday, Sept. 30, 2018 at Toms River, NJ's Grunin Center of the Arts for a special "Jazz on a Sunday Afternoon" performance by Cynthia Sayer and Her Joyride Quartet entitled The Hot Banjo Show!
---
Whitney Houston Exhibit Opens at The GRAMMY Museum Experience Prudential Center
Interviews with Pat Houston, President of The Estate of Whitney E. Houston and Bob Santelli, Founding Executive Director of the Grammy Museum
---
"Very Happy!" The Buckinghams and Cowsills Star in Cousin Brucie's Rock and Roll Yearbook Vol. 2 LIVE!
Fall is in the air at Homdel, NJ's PNC Bank Arts Center this Friday, September 28, 2018 evening as thousands of '60s music lovers ready themselves forCousin Brucie's Rock and Roll Yearbook Vol. 2! The show — produced by Cousin Brucie, along with Rob Albanese and the Garden State Arts Center Foundation — features four fab acts from the 1960s: The Buckinghams, The Cowsills, Freddy "Boom Boom" Cannon, and The Orlons!
---
"Brilliant!" The Young Dubliners LIVE! at Toms River's Grunin Center
It's a mild Saturday, September 29, 2019 evening as fans of Celtic rock are streaming into Toms River, NJ's Grunin Center of the Arts for a concert by The Young Dubliners.
---
Event calendar
Sunday, Oct 21, 2018
---
MUSIC

---
---
---
---
---
Suzzanne Douglas

@ South Orange Performing Arts Center (SOPAC), South Orange - 7:30pm
---
THEATRE

---
---
The Shuck

@ Cape May Stage, Cape May - 3:00pm
---
---
---
---
---
Almost, Maine

@ Jay & Linda Grunin Center For The Arts At Ocean County College, Toms River - 2:00pm
---
---
---
---
---
DANCE

---
---
FILM

---
---
KIDS

---
---
POETRY

---
---
MISC

---
---
---
View all events
---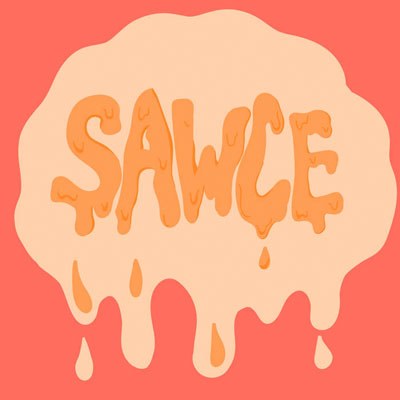 REVIEW: SAWCE's Debut EP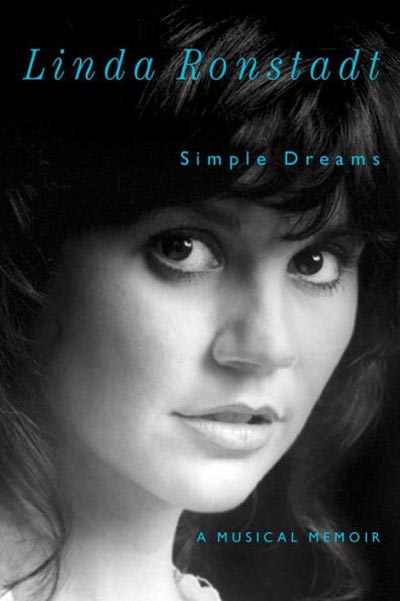 An Interview With Linda Ronstadt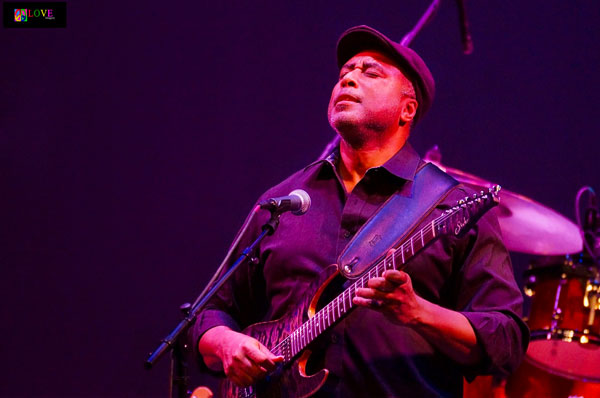 From the Ballpark to the Concert Stage: Bernie Williams LIVE! at The Grunin Center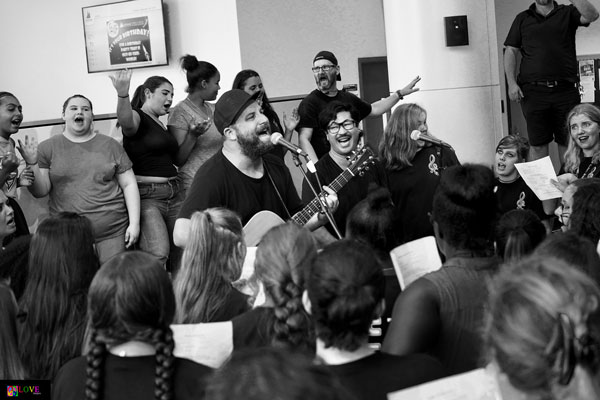 An Experience to Remember: Choir! Choir! Choir! LIVE! at Ocean County College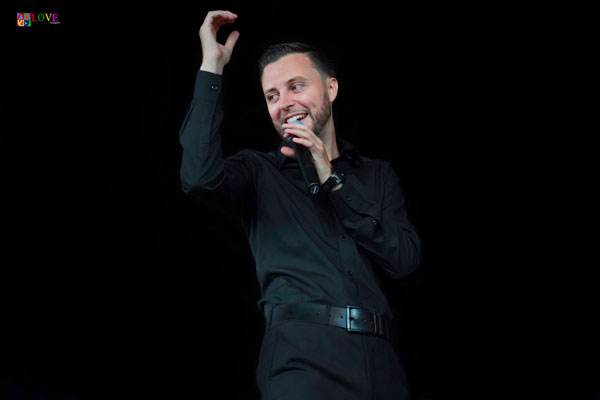 Vinnie Medugno LIVE! at the PNC Bank Arts Center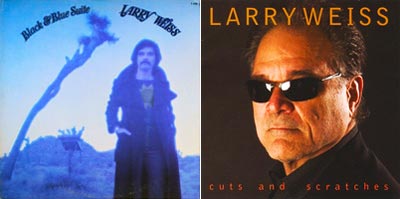 Larry Weiss: A Second Chance At A First Impression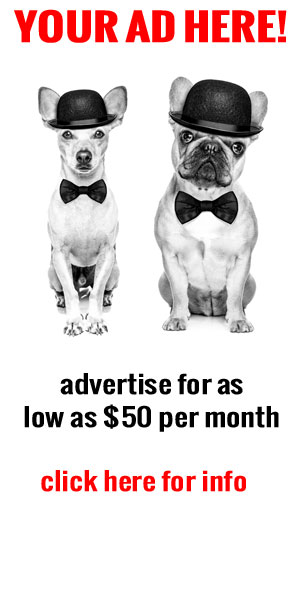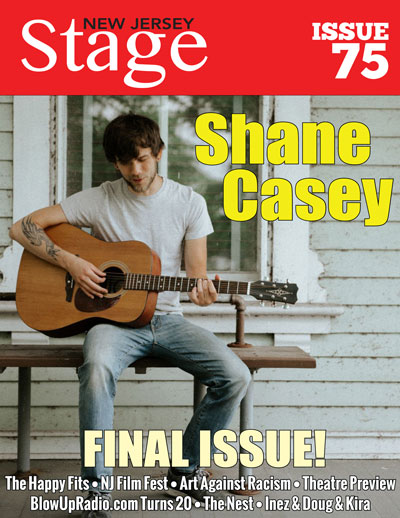 For more on our awards, click here