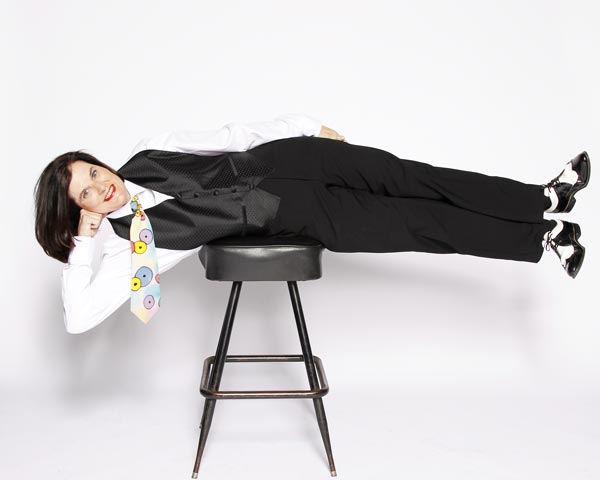 (NEWARK, NJ) -- Spend a hysterical evening with Paula Poundstone at New Jersey Performing Arts Center (NJPAC) on Friday April 12, 2019, a regular panelist on NPR's popular Wait, Wait ... Don't Tell Me! and a long-reigning queen of the stand-up stage, known for her smart, observational humor and spontaneous wit. Tickets are $49.
In addition to her own stand-up specials on HBO, Poundstone makes frequent guest appearances on top television programs, including The Late Show with Stephen Colbert, Star Talk with Neil deGrasse Tyson, and Late Night with Carson Daly. She also appears on Nobody Listens to Paula Poundstone, a weekly podcast on Maximum Fun, co-hosted by Adam Felber, her friend and fellow panelist on Wait, Wait ... Don't Tell Me!
Poundstone's second book, 2017's The Totally Unscientific Study of the Search for Human Happiness, debuted at No. 1 on the Amazon Humor bestseller list. As an actress, she voiced the character of "Forgetter Paula" in Disney/Pixar's Oscar-winning animated feature, Inside Out, and currently provides the voice of Paulette in Cartoon Network's new series, Summer Camp Island.
"You know that Poundstone is a great comic, the way you know any fine performer when you see one," says The Boston Globe. "There's a disarming ease in her craft, an immediate sense that she's so quick on her feet you need never worry about the possibility of something going wrong."
Tickets to see Paula Poundstone are available by visiting NJPAC.org or 888.GO.NJPAC (888.466.5722) or by visiting the NJPAC Box Office located at 1 Center Street in Newark, NJ.
---