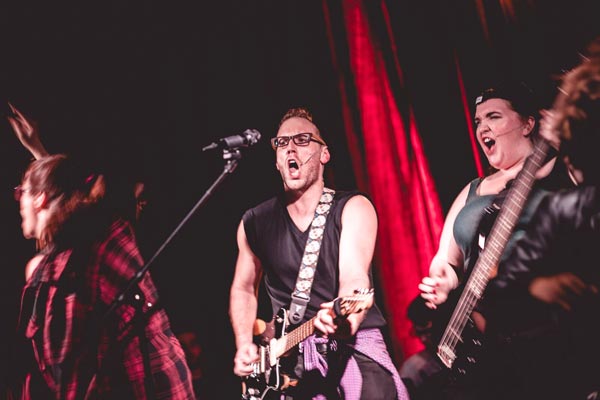 (NEW BRUNSWICK, NJ) -- The Eleventh Hour!'s Chris Pasi with composer David Seamon for a night of acoustic renditions of songs from the rock musical comedy at the Raritan River Festival at Boyd Park in New Brunswick, NJ on Sunday, September 30 at 1:00pm. 
It's the end of the world in New Jersey! A burnout basement rocker and his ex-girlfriend, a rising star astrophysicist, may have the key to surviving the black hole bearing down on earth. If they can reconcile their feelings and manage a dangerous journey on the NJ Turnpike, they just may save their music, each other, and the mole people who live beneath them.
The Eleventh Hour! Is a new rock musical comedy featuring music, book, and lyrics by David Seamon, direction by Jessica Francis Fichter, and is produced by Smugbug Productions. The story for the musical was originally created by Seamon, Annie Rutherford Lutz, and Shimmy Schwartz through a commission by coLAB Arts.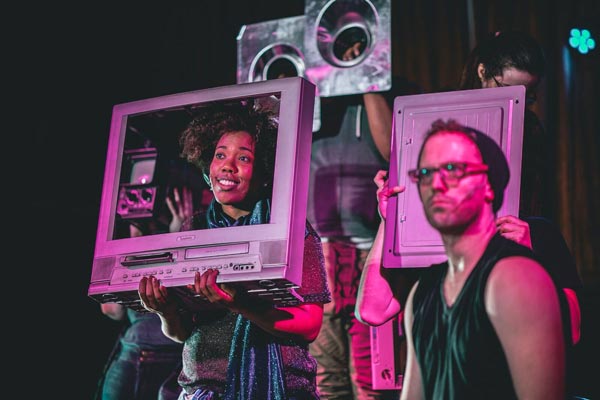 Smugbug Productions presents the New York Premiere of The Eleventh Hour! from September 21 - November 16, 2018 at Town Stages, 221 West Broadway, NYC. Performances are at 8pm, with preshow bands starting at 7:30pm. Tickets are $35 and are available online.
The cast includes Henry Fisher (Nevin Denham), Olivia London (Neil DeGrasse Tyson), Miranda Luze (Amy Leonardo), Christopher Pasi (Astor Whitewater), Joshuah D. Simpson (Shawn Ryan), Brianne Wylie (Thelma).
---
The article continues after this ad
---
---
David Seamon (Composer/Book/Lyrics) is a playwright, composer, and actor. He works as a teaching artist for the George Street Playhouse and McCarter Theatre and is the co-director of the company ensemble at the Wharton Institute of Performing Arts. In 2013, David won the Silver Tripod Award at Campus Movie Fest for best score to a short film, Melody.  David has an extensive background as a musical director and touring children's theater performer, and has a degree in journalism and media studies from Rutgers University.  His 2007 album "The Brotherhood of Teenage Haze" is available on iTunes and Spotify and his 2017 release "Minimum Rage" is available on Soundcloud. David  is a frequent collaborator with coLAB Arts, having worked as an actor, composer, and playwright. The Eleventh Hour is David's first full-length musical. 
Christopher Pasi makes his acting debut in New York! after being a part of the original production of The Eleventh Hour! in coLAB Arts' 48 Hour Musicals. It has been an apocalyptically wonderful experience seeing this show explode into the masterpiece it has become.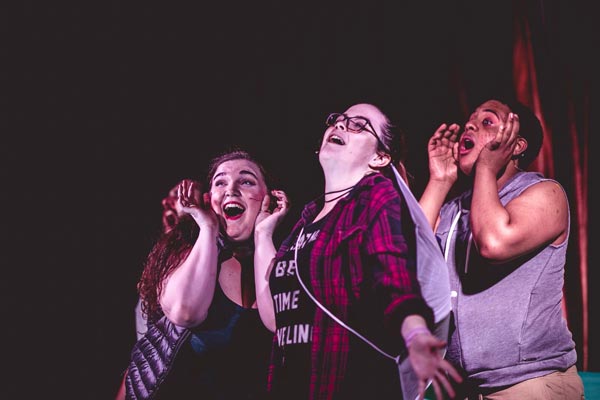 Smugbug Productions chooses projects that are challenging, stimulating, and reinvent audience engagement. We engage with work on all levels of creation and presentation including stage direction, production management, producing, general management, and consulting. Our work includes projects in theater, dance, public art, video, and community engagement. Our experience spans from shoe-string to multi-million dollar budgets.
Dan Swern is the founder and owner of Smugbug Productions, with professional credits as a stage director, producer, public art and creative engagement artist, teaching artist, and activist. Based out of New Brunswick, NJ, Swern is the co-founder and producing director of nonprofit arts organization coLAB Arts, engaging artists, social advocates, and communities to create transformative new work. Swern is pioneering Creative Engagement, a method of art making that produces new works through transdisciplinary collaboration, integrated education, and high quality artistic production. Swern has developed new platforms for artist/advocate/community collaboration in dance, theater, and public art and annually creates massive community-based immersive performances.
The musical was originally commissioned by New Brunswick, NJ's coLAB Arts, engaging artists, social advocates, and communities to create transformative new work. coLAB Arts facilitates creative conversation through innovative programs and artist infrastructure, connects artists with community partners and mentors, and executes productions that challenge perceptions and inspire action.