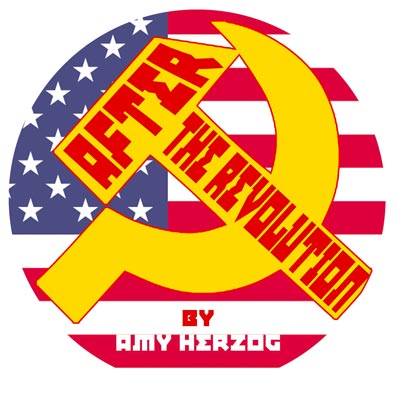 (PISCATAWAY, NJ) -- Circle Players of Piscataway announces auditions for the third production of our 2018/2019 season, After the Revolution, written by Amy Herzog and directed by Alicia Harabin. Auditions will be held on October 18 and October 21, with callbacks on October 22nd. The production runs February 1st through February 17th, 2019.
After the Revolution tells the story of Emma Joseph, a hard-working law school graduate, is continuing her family's business of fighting for progressive ideals. But a curveball comes hurtling Emma's way, when a fact hidden from her for her whole life calls into question the entire basis of her cause.
The auditions will consist of readings from the show. The director seeks four men (ages 20s to 80s) and four women (ages 20s to 80s). Sides and a more detailed character breakdown will be posted online soon.
Auditions will take place on Thursday, October 18th, 7:30pm to 9:30pm and Sunday, October 21st, 7:30pm to 9:30pm. Callbacks on Monday, October 22nd, 7:30 to 9:30 pm. (Please note callbacks are by invitation only.) Auditions will be held at Circle Playhouse, 416 Victoria Ave, Piscataway, NJ 08854. Questions may be submitted to the theater at circleplayersnj@gmail.com.
---