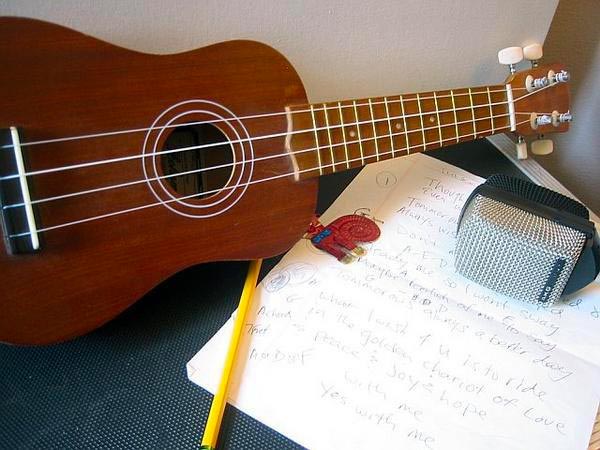 (JERSEY CITY, NJ) -- To celebrate ten years of The Saturday Afternoon Song Swap, the group will release "Swap Thing" a compilation album, featuring 71 songwriters, and host an anniversary concert/CD release party on Saturday September 29 at FM Bar in Jersey City. In addition, the group has created a spotify playlist of songs by artists who have performed at the swap.
"Swap Thing" is a diverse, inspiring collection of original songs by writers who have performed at the song swap over the years. Some writers contributed brand new songs, others old favorites. Some songs are highly produced, others are home demos or live recordings. The overall impact is a breathtaking array of talent and great songs.
The Saturday Afternoon Song Swap began in 2008 as a monthly gathering of NJ/NYC area songwriters in Maplewood/Millburn, NJ, hosted by songwriters Deena Shoshkes and Rebecca Turner. Part performance, part workshop, the Saturday Afternoon Song Swap brings together a talented community of songwriters bonding over the love of songwriting. Over the years some of NJ/NYC's finest songwriters have tried out new material, and fledgling writers have found support for their efforts.
Writers who have appeared at the swap include Glenn Mercer and Dave Weckerman (from The Feelies) Barbara Endes (Girls on Grass), Boo Reiners and Elena Skye (The Demolition String Band) Karen Kuhl, Alice Genese, Monica Passin, Cliff Westfall, Kate Jacobs, Jon Fried (The Cucumbers), John Baumgartner (Speed The Plough), Matt Davis (The Thousand Pities), Chris Mills and Megan Reilly (The Fond Farewells), Renee LoBue (Elk City), Tris McCall and many more. 
The swap has led to many wonderful collaborations, which have inspired recordings, new bands being formed, and albums being made.
---
The article continues after this ad
---
---
The anniversary/album release party will truly be a "Swapstravaganza" featuring performances by over thirty songwriters! The party begins at 4:30 pm on Saturday, September 29, at the FM Bar. Admission is free. The venue serves food and drink. 
FM Bar is located at 340 3rd Street in Jersey City, New Jersey.