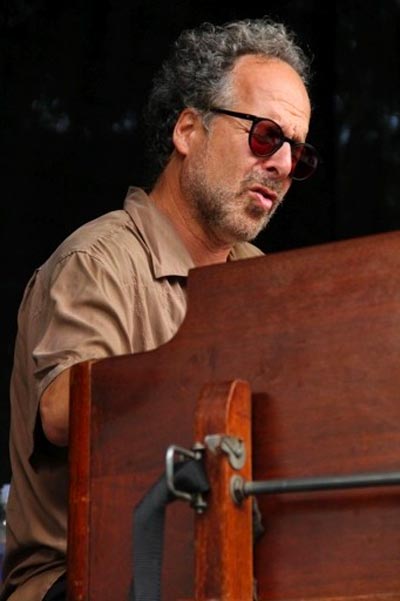 (MADISON, NJ)  -- Keyboardist Radam Schwartz, who has played with jazz legends such as tenor saxophonists Eddie "Lockjaw" Davis and David "Fathead" Newman, also helps groom future jazz artists by teaching at Rutgers-Newark and Jazz House Kids in Montclair. On Sunday, September 23, Schwartz will lead a trio hosting an old-fashion jam session and open mic at the New Jersey Jazz Society's Jazz Social held at Shanghai Jazz in Madison.
The other members in the trio are bassist Takashi Otsuka and drummer Joe Brown, Jr. All musicians are welcome to bring their instruments and play, and vocalists are invited to come and sing. Since space is limited, potential participants are advised to register in advance by contacting Carrie Jackson, NJJS vice president, music programs at music@njjs.org.
Radam also has been a jazz educator for many years, formerly as music director at the Jazz Institute of New Jersey (for 20 years), artist-in-residence at Middlesex County Arts program (for 24 years), and an instructor at Jazz House Kids in Montclair NJ where he teaches jazz improv and directs several ensembles (his advanced ensemble won first place in the 2012 Charles Mingus Competition). In 2012 Radam obtained a Masters degree form the Rutgers Newark Jazz Research and History Department, directed by Dr. Lewis Porter.
Admission to the socials is free for New Jersey Jazz Society members and $10 for non-members. There is also a $10 food/beverage minimum. Shanghai Jazz is located at 24 Main St. in Madison. Doors open at 3 p.m., and the music is performed from 3:30pm-5:30pm, with one short intermission. 
Funding for the New Jersey Jazz Society socials has been made possible in part by Morris Arts through the N.J. State Council on the Arts/Department of State, a partner agency of the National Endowment for the Arts.
---